Recipe: Peeps-Infused Vodka
March 26th, 2018
Yes, you read that correctly
---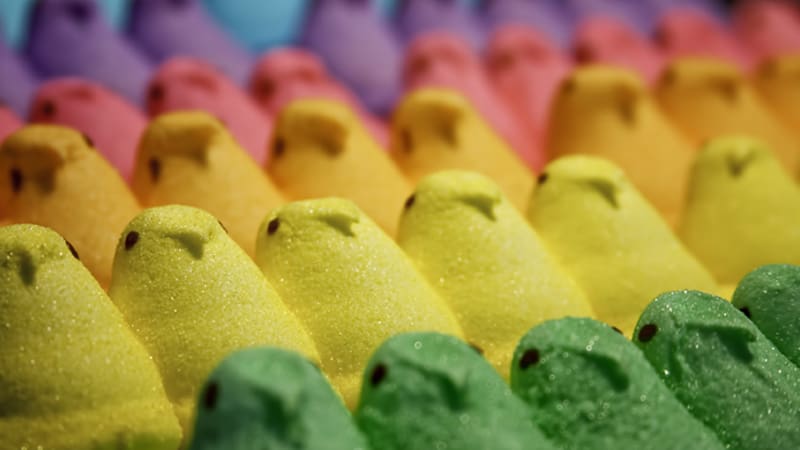 Peeps: you're either counting down the days until their annual springtime release, or you avoid their sugarcoated softness like the plague. This Easter treat is one of those things that everyone has a strong opinion on. So we thought, why not add it to vodka?
Sure, it'll make the Easter egg hunt a little more difficult, but you'll have such a sugar-spurred buzz that it won't even matter.
Keep in mind: this concoction takes two to three days to brew, so anticipate your Peep vodka desires accordingly.
Prep time: 10 min | Infusion time: 2-3 days
---
Put marshmallow chicks in a glass jar or bottle and top with vodka. Cover jar. Allow marshmallows to sit until colored coating is dissolved into the vodka and marshmallows are mostly dissolved, 2 to 3 days.
Strain marshmallow pieces out of vodka. Pour vodka back into the bottle or another airtight container.
Want to see this recipe in action? Watch the video here.
---
Recipe from AllRecipes.com.