Personal Passages: Kris Folgner
| August 29th, 2017
Finding a fun commitment
---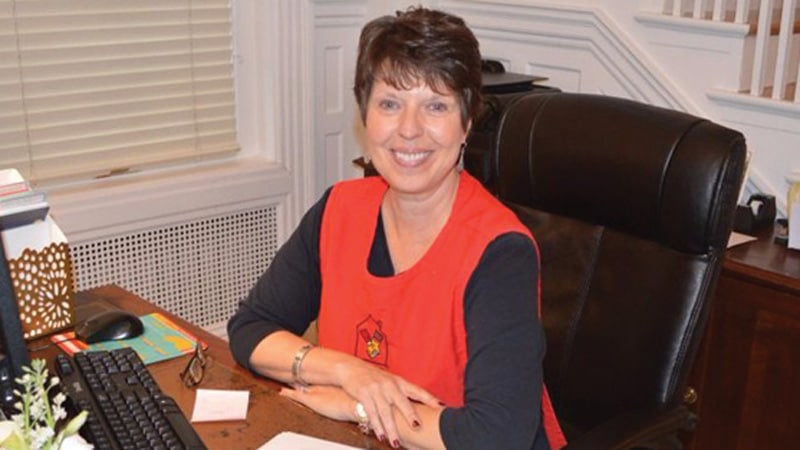 The Ronald McDonald House provides a temporary home for out-of-town families of children getting treatment from a local medical facility. Kris Folgner, a house volunteer for the Ronald McDonald House of Richmond, helps with administrative work, donation collection and family assistance to keep the house running smoothly and ensure guests' comfort and well-being.
When and why did you begin volunteering?
I began volunteering about a year ago. I grew up watching my parents volunteer often in our community, and my father continues to have several volunteer gigs every week at age 78. After retiring, I wanted to do something that helps the community in some small way so I began looking at volunteer opportunities.
What have you gotten out of it?
The staff at Ronald McDonald House are beyond terrific! It is such an upbeat, positive place to spend time. I enjoy the structure that it provides me during my week and the variety of things I do while there. As a relatively new retiree, finding a balance between "fun things" and "commitments" takes some time; I'm fortunate to have discovered a "fun commitment"!
What made you choose the Ronald McDonald House?
I discovered the volunteer opportunities at Ronald McDonald House while searching options through HandsOn Greater Richmond. It appealed to my interest in helping families navigate through difficult times. I enjoy my interactions with families who are staying there while helping out with a myriad of household and administrative tasks to keep the home running smoothly.
Would you recommend this to others?
I believe everyone should spend time volunteering at some point in their life. Find something that interests you or try something new. Volunteers are needed in so many different areas. Volunteering is an easy way to stay connected to others and do a little bit of good at the same time; it's like chicken soup for the soul!