Personal Passages: Mary Ellen Belcher
| August 29th, 2017
A natural progression
---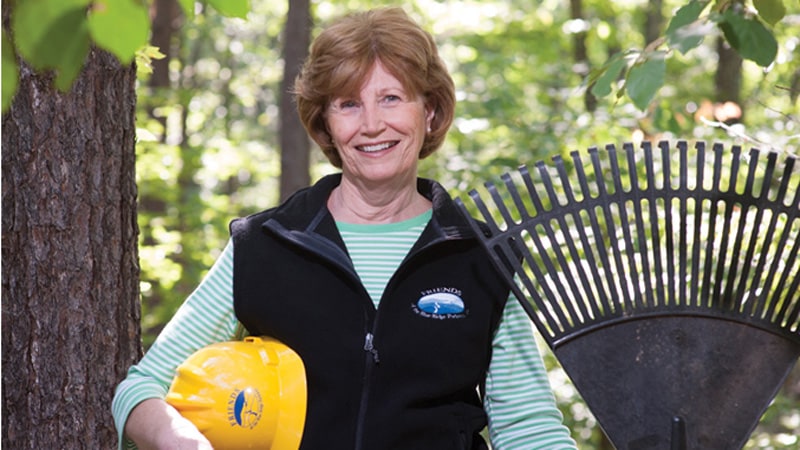 When Mary Ellen Belcher retired from a 42-year career, she reached out to Friends of the Blue Ridge Parkway to explore volunteering. Six years later, she works in the office part time and serves as chapter volunteer. She took a four-day trip in May traveling the Parkway from end to end, introducing friends from her home state of Wisconsin to this Virginia gem.
Why did you begin volunteering?
When I moved here from Wisconsin and Connecticut, I knew nothing about the Blue Ridge Parkway. It sounded nice, so we took the kids, and we realized how great it was. [So I knew it was] a good thing to do – to pick up litter, whatever needed to be done. It gave me an outlet to do something with my brain rather than vegging out.
Do you have any standout memories?
We helped fill in a trail that had washed out, on one of the coldest days in the winter. It was cold but interesting.
Would you recommend this?
Absolutely. It's provided me with an outlet and with friends. Our chapter is pretty social. We go out for dinner and meet for drinks. It's more than just volunteering. It's filled a niche for me.