Perspectives: To Love A Dog
| August 4th, 2016
Kate W. Hall's column about her love for her pet.
---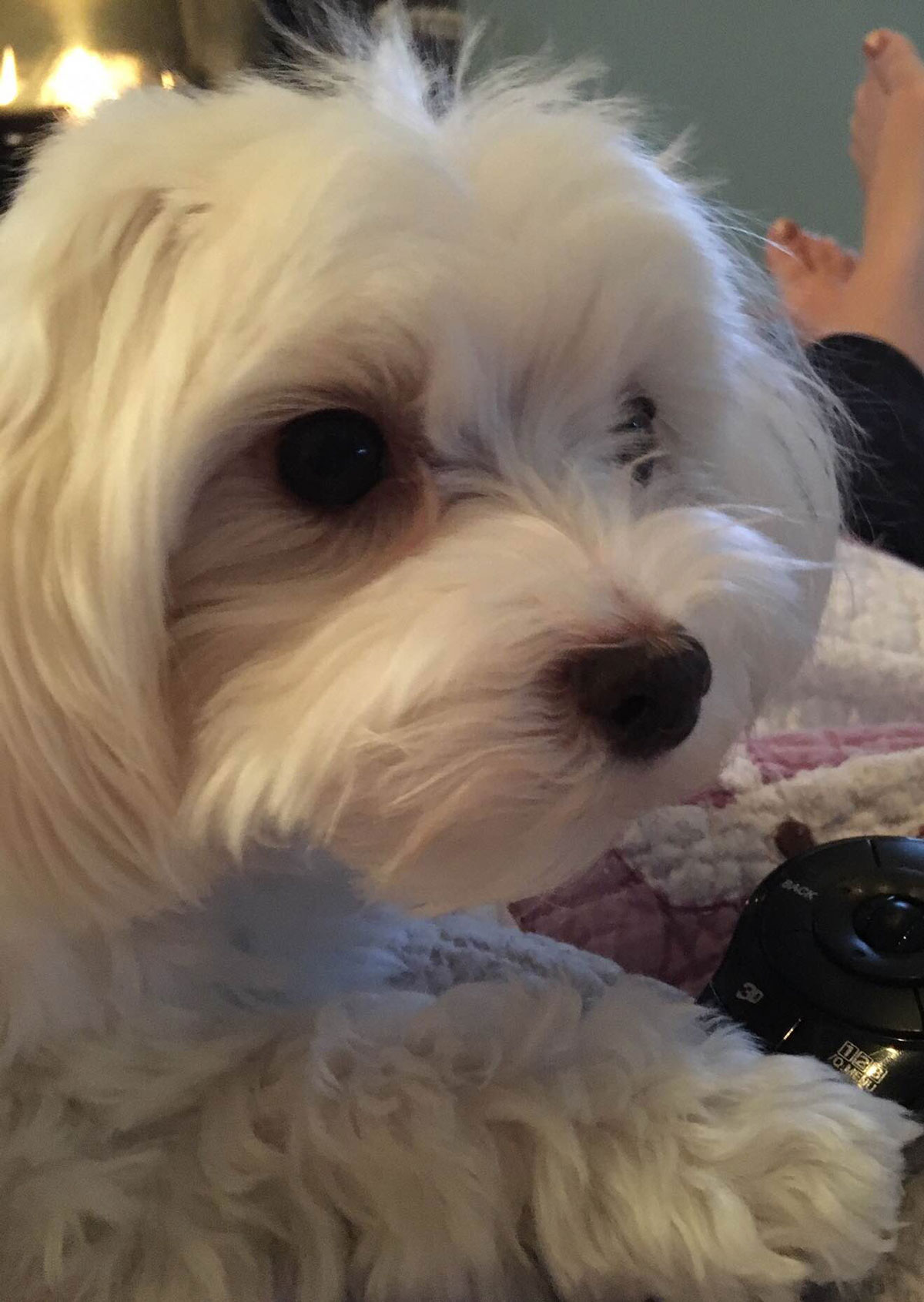 I'm not sure why it took me 40 years to muster the courage to do something that has made me so blissfully happy.
Fall of 2013: For years, my kids had been begging me to get a puppy, and although my sweet  husband protested vehemently ("You'll end up doing everything! The kids won't help you! This will be your dog!"), one day I pulled up in the family car and out came the five of us – the kiddos and our new little snowball, Bella.
The kids ran to tell all of our friends, my husband shook his head in disbelief, and I just grinned ear to ear, happy that after several unsuccessful searches we found our sixth little family member – on Craigslist, of all places. The family who had purchased her from the breeder had even begun to potty-train her but was simply overwhelmed with having a puppy, so it had to be the perfect fit. They were sad to see her go but thrilled that she would be with another family who could make the time for her. In the end, my hubs knew having a pup was easier than my initial proposal (a fourth child), so he didn't say much more. Until my house training woes began.
We played in our yard on that sunny fall afternoon as my neighbors stopped to ooh and aah over her spunky little yips and the quirky way she ran in circles for no apparent reason.
At just under five pounds, this tiny white Maltese with dark, piercing eyes darted into our home like she owned the place. Even though we'd been outside for over an hour, she ran in circles again before promptly wetting on the brand-new rug I'd purchased just two months earlier.
Fast Forward
This mind-bending ritual, along with chewing on my furniture, played itself out at least another seven thousand times during that first year. I read House Training magazine (she wet on that, too), asked friends for advice and winced as my vet shared with me that Maltese are the toughest to housetrain and that this process could take years. (I'm pretty sure I heard the Twilight Zone soundtrack start to play at that very moment.)
Behaving only in her crate, no amount of walking and running outdoors every 30 minutes seemed to get our poorly trained ball of fire on track. Finally, somewhere in the second year, the accidents became much less frequent, my gray hair was much more prominent and the carpet cleaners were on speed-dial.
As exasperating as it has been at times, it has been worth every can of carpet cleaner and the elbow grease that goes with it. She's my work partner, sitting on my lap as I clumsily try to type this column; my bathroom buddy (I guess I had missed having one since my kids were toddlers?); my lazy, loving sidekick. When the kids bound off the school bus, she jumps at them, wagging her tail and perching on the couch until my oldest walks home from middle school, when she runs to the door, happy that her three are back home. She hasn't quite mastered the art of making friends, often barking her head off at canines much larger in stature than she (population estimate: 99% of all dogs, in addition to 90% of cats), but quickly settles down and starts licking her would-be foe as if they were long-lost pals.
Like the rest of us, she's not perfect, but to me, she's perfectly loveable, and even though it took me 40 years, she was worth the wait.
BOOMER columnist Kate W. Hall, a consultant at a large financial firm in Richmond, is the founder of the Richmondmom.com blog, to which she still contributes. She is a wife, mother of three kids and writer of two children's books, Richmond Rocks and its Spooky Sequel. Visit her at katewhall.com.