Phase 1 of the Hopewell Riverwalk Is Complete
July 11th, 2019
Yet another reason to visit the city
---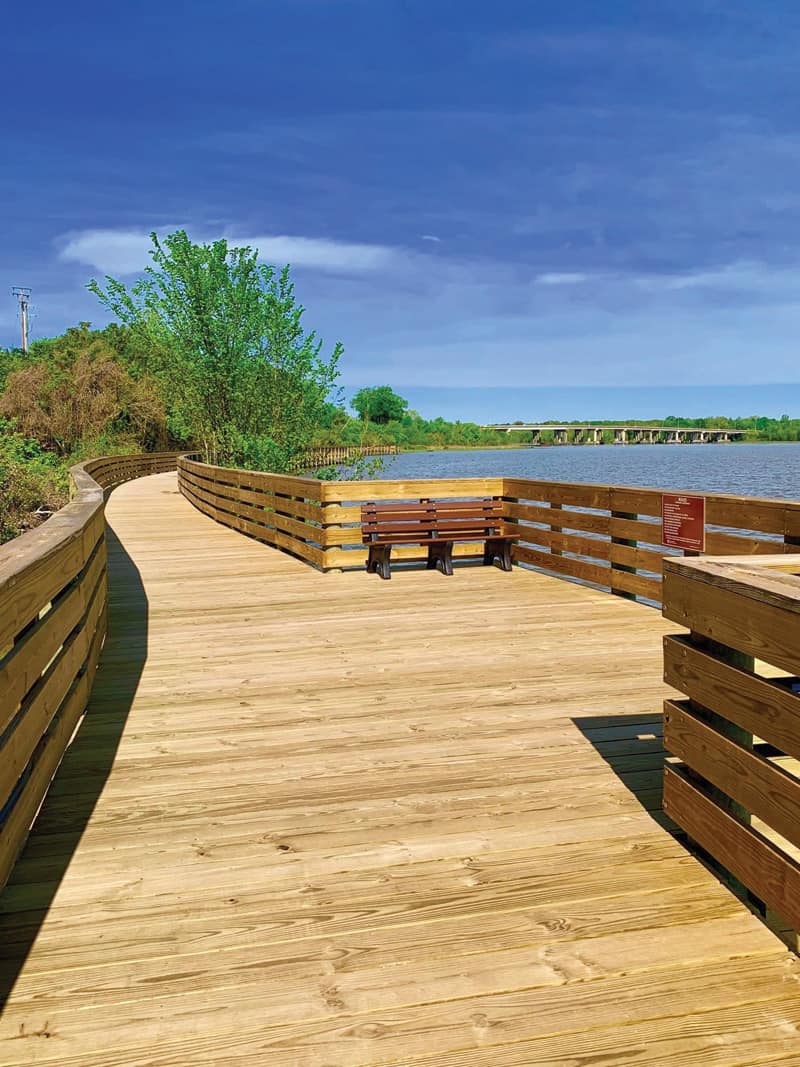 With worthy dining and entertainment options (and even a meadery), Hopewell has added a new reason for visitors and locals to enjoy the town. This spring, the city completed Phase 1 of the Hopewell Riverwalk.
Two overlooks with benches allow users to rest and enjoy the scenery. The walkway is handicapped accessible, with paved parking at City Park and pavement all the way to the Riverwalk.
The pedestrian-only walkway meanders along the shoreline through a tidal cove and emergent wetlands, with conditions changing according to tides and seasons.
Phase 2 of the project will extend the walkway to the Hopewell Marina, says Tom Gates, Hopewell's manager of facilities. "The goal is hopefully to have it done by next summer."
The Hopewell Riverwalk is part of the proposed Appomattox River Trail, a 23-mile trail system linking City Point in Hopewell with Lake Chesdin in Dinwiddie, led by Friends of the Lower Appomattox River.