Tickling the Ivories Like the Piano Man Himself
| January 11th, 2018
Michael Cavanaugh and the Richmond Symphony Orchestra feature the flavor of Billy Joel
---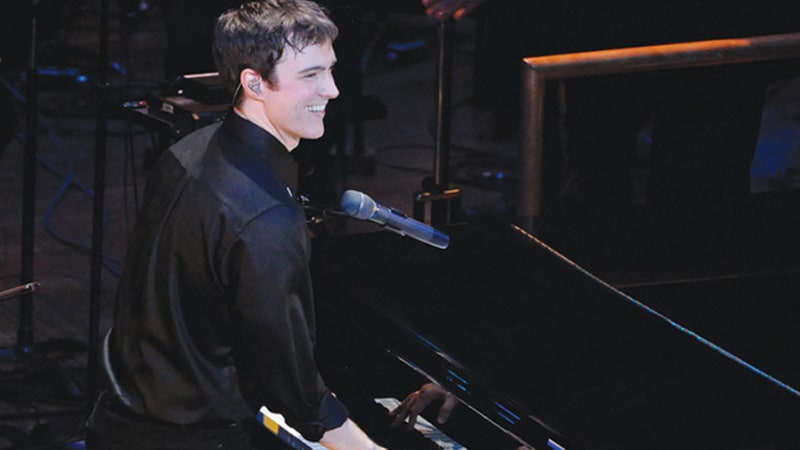 It only took one fateful night to turn piano player Michael Cavanaugh into the next "Piano Man."
In February 2001, before one of his regular performances at the New York-New York Hotel and Casino in Las Vegas, Cavanaugh learned that Billy Joel would be in the audience. Though his nerves were elevated, he didn't let that get in the way of his normally high-energy, hammed-up performance.
The next thing he knew, Billy Joel was playing on a piano next to him, declared Cavanaugh the next "Piano Man" and helped him get a spot in the Broadway show "Moving Out."
That's the condensed version, anyway.
Today, Michael Cavanaugh tours the country, performing spirited versions of music by Elton John, Paul Simon and, of course, Billy Joel. He plays alongside a rock 'n' roll band, to give the music an edgy boost of energy. "It's kind of like [the songs] are on steroids," he explains. Cavanaugh also brings his own dynamic personality to the music and interacts with the audience to provide not just a simple concert, but a flamboyant performance.
And on Jan. 27, he'll join forces with our very own Richmond Symphony Orchestra for Symphony Pops 3: Music of Billy Joel.
Leading the Richmond Symphony side is Chia-Hsuan Lin. If her name sounds familiar, it's because she's been front and center as the associate conductor with the symphony for two full years, conducting a variety of sold-out concerts and explosive performances. Lin obtained extensive musical training in her home country of Taiwan and came to the United States to earn her graduate degree at the College-Conservatory of Music of the University of Cincinnati. She was appointed to the symphony in 2015 and has accelerated its success since.
Rather than merely serving as background to Cavanaugh and his band, the orchestra will be an integral part of the performance, Cavanaugh explains. He gets all of the musicians on stage for a unique melodic blend that creates an incomparable energy. "It doesn't sound like elevator music at all. It sounds like rock 'n' roll with a symphony."
---
Saturday, Jan. 27, at 8 p.m., $10-$80
Carpenter Theatre at Dominion Arts Center
DominionEnergyCenter.com or 804-592-3330