Pigskin, Plants and Pastries in Green Bay, WI
| July 21st, 2020
Make plans now, 'Packer' bags later
---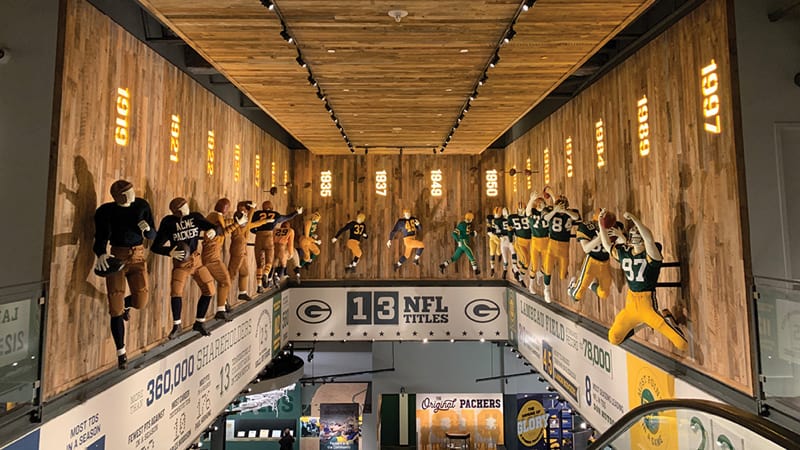 Football fans know that a top reason for visiting Wisconsin's oldest city is to catch a Packers game. For the rest of you, Green Bay provides numerous other reasons to visit, too.
THE ELEPHANT IN THE ROOM
Let's tackle football first, since this historic team offers more than just competition, and because Lambeau Field is more than just an 80,000-seat stadium.
Green Bay Packers football is uniquely owned – by the fans, who have chipped in their hard-earned dollars to support the hometown team. The Packers museum is a worthy destination itself, sharing information and generating enthusiasm.
If the museum doesn't sell you on team spirit, the tours of Lambeau Field are sure to hit a weak spot. Go behind the scenes and learn the history of the second-oldest NFL team, and even walk the tunnel onto the field, like the players do – just don't touch the grass!
MORE MEMORIES TO SCORE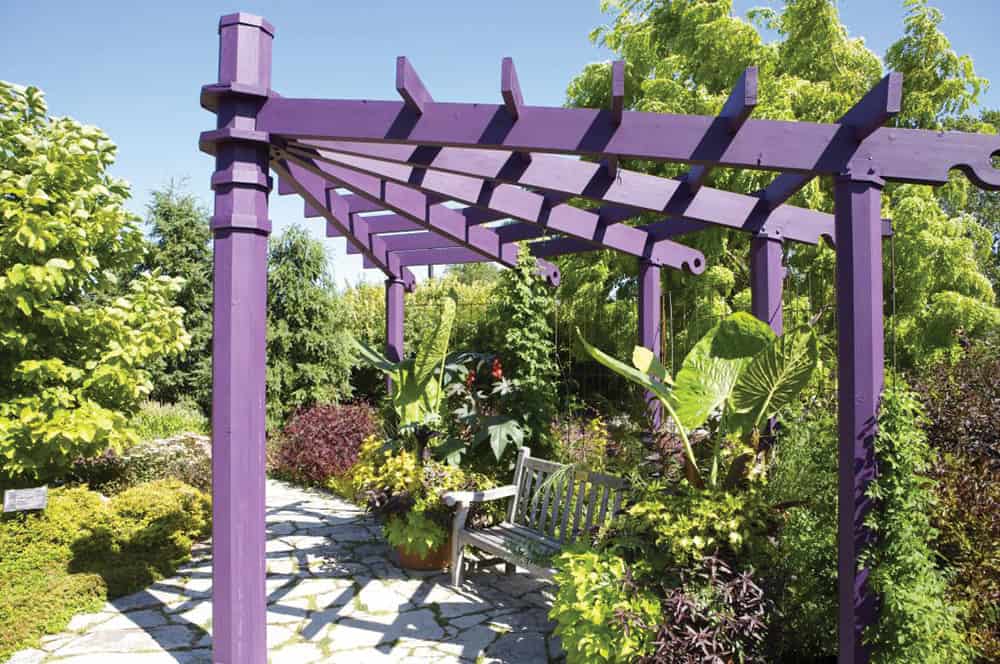 The Green Bay Botanical Garden naturally offers a different experience from Virginia botanical gardens, showcasing plants that thrive in northeast Wisconsin. Wander through a rose garden, conifer garden, English cottage garden, all-native garden and more. To further astound the Southern mindset, the venue is open year-round, with seasonal activities like snow-shoe hikes and animal tracks in the snow.
Housed in a former Cadillac showroom, The Automobile Gallery shows off around 80 shiny, operational cars, at least one from each decade. Besides nostalgic vehicles like a 1912 Maxwell, 1959 Triumph TR3A, 1969 Pontiac GRO and an AMC Pacer – "the 3rd ugliest car ever made" – you'll find two Bart Starr Corvettes.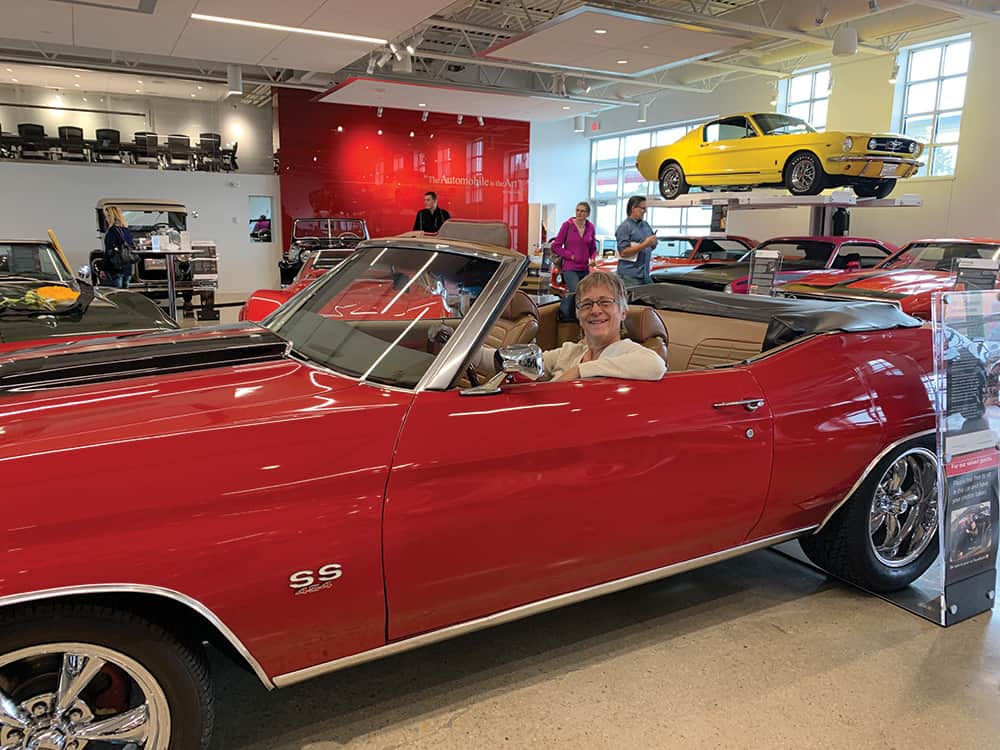 The National Railroad Museum transports you to the magnificent world of locomotives and rail cars. Standing beside these massive iron giants stirs a respect for their strength and a vision of miles upon miles of history. The 33,000-square-foot museum includes a Union Pacific Big Boy and Gen. Dwight Eisenhower's World War II command train as well as a stirring exhibit on Pullman porters.
Originally from upstate New York, many members of the Oneida Nation were "relocated" to Wisconsin by the federal government in the early 19th century. Today, visitors can tour a re-created village to learn about the history of the People of the Standing Stone; attend a July 4 powwow; and shop at Oneida Market for natural items such as teas, essential oils, flour and herbs.
THE FIELDS OF TITLETOWN
With the largest number of sports titles per capita, Green Bay embraces the moniker "Titletown." Capitalizing on that accomplishment, the Packers created a mixed-use development adjacent to Lambeau Field dubbed Titletown; it boasts retail, dining, lodging and recreation – lots of recreation. Romp on a creative playground, engage in outdoor games for all ages and go ice skating and tubing.
Lodge Kohler in Titletown sits conveniently across from the stadium. As you might guess, guest rooms feature custom bathrooms with Kohler fixtures. The hotel offers a spa with, of course, innovative hydrotherapy experiences. Dine on open-flame rotisserie fare at Lodge Kohler's Taverne in the Sky as you gaze at Lambeau Field through ceiling-high windows.
Stretch your legs on the Fox River State Trail, a multiuse path extending from downtown Green Bay for 25 miles.
YOUR DAILY CHEESE
Wisconsin provides numerous distinctive culinary reasons to visit – besides cheese and cheese curds from America's Dairyland.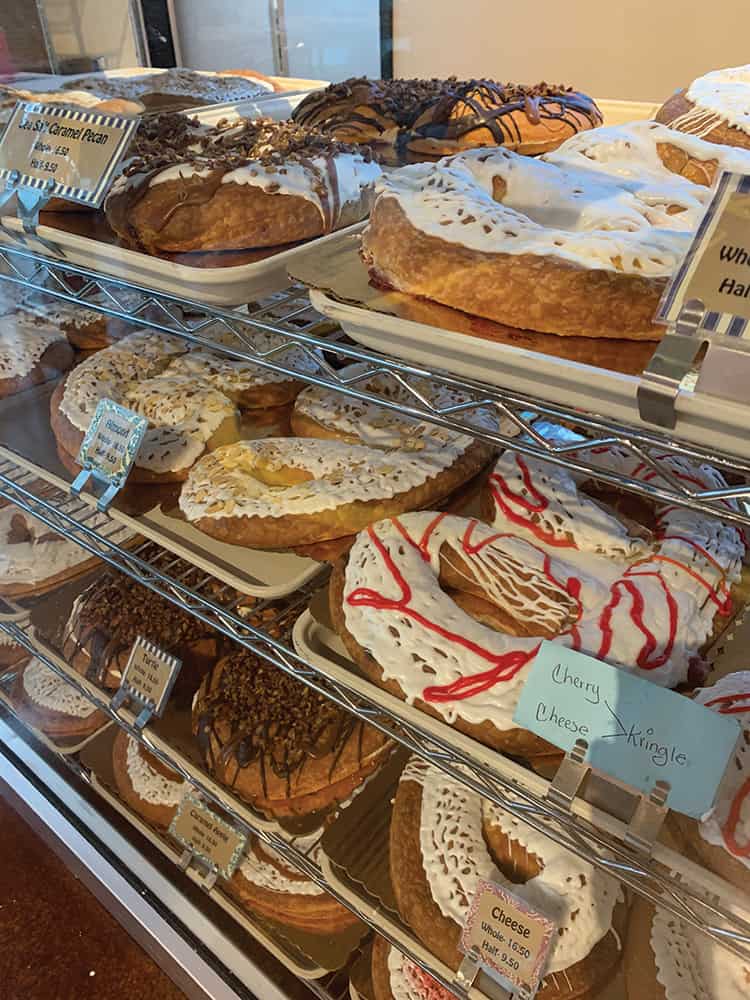 Wisconsin has a state pastry – the kringle – and family-owned Uncle Mike's Bake Shoppe does this Danish delight deliciously. Mike Vande Walle bases his kringles on a 19th-century recipe from Denmark. Thirty-six layers of dough and European butter on a platter-size pastry form a rich, flaky delicacy. As if that's not enough, Mike's bakers add a variety of seasonal and year-round toppings; these include Door County cherry, pumpkin cream cheese and sea salt caramel pecan, plus savory selections. Kringles, breads, cakes, cookies, donuts and more make Uncle Mike's a worthwhile stop – or order online!
The classic Old Fashioned cocktail comes with a twist in Wisconsin, straying from the common recipe of sugar muddled with bitters, whiskey and an orange-peel garnish. A Wisconsin Old Fashioned might be made with whiskey – including rye or bourbon – or with brandy (Korbel's, traditionally). It might be sweet, with lemon-lime soda, or sour, with sour mix or citrus. Garnishes include marinated mushrooms, Brussels sprouts, olives, oranges or cherries.
If you don't score a Packers ticket, you can still catch the fever as you eat, drink and gaze longingly at Lambeau Field from Stadium View Sports Bar & Grill. The family-owned restaurant offers loads of seating along with food and drink to pair with the games on TV.
Then, at Republic Chophouse, feast on aged beef, seafood, veal, chicken and a sprinkling of vegetarian options. Save room for (and share!) the impressively huge, rich four-layer red velvet cake.
REST YOUR HEAD AND FILL YOUR BELLY
The 1924 Hotel Northland in downtown Green Bay, on the National Register of Historic Places, offers dining as well as luxurious, boutique-type guestrooms. The Marriott Autograph hotel retains original classic Art Deco décor, including tile floors, chandeliers and wood paneling. Look for the bronze "coach's hat," inspired by Packers coach Vince Lombardi, and the front-desk clock – 15 minutes fast, on "Lombardi time." Feast at The Walnut Room for fine dining or Poke the Bear sports bar (alluding to the Packers' rivalry with the Chicago Bears). Both restaurants serve craft cocktails and beers.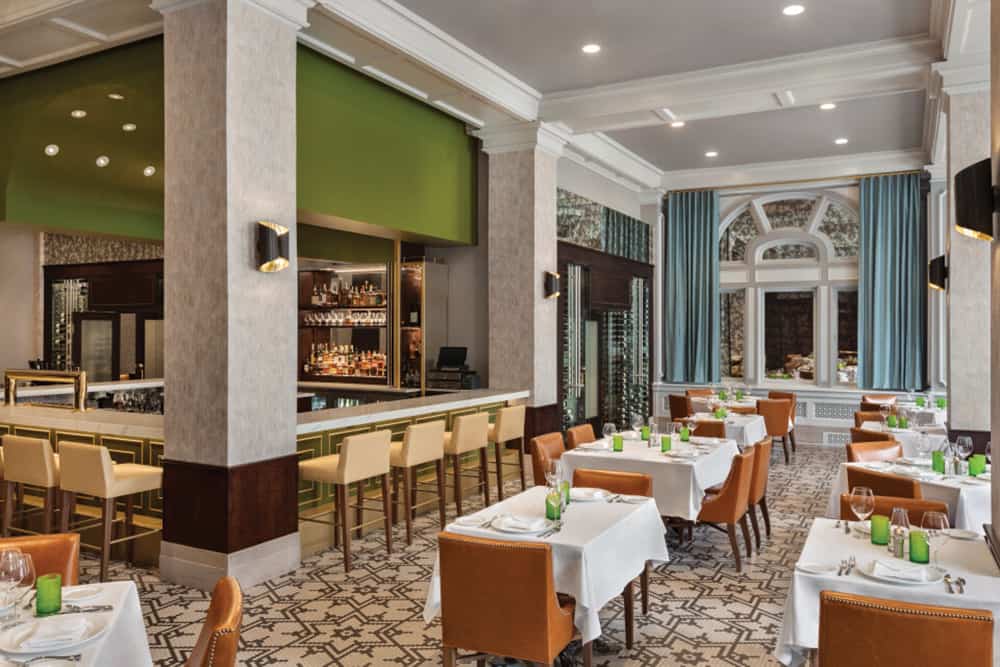 Meanwhile, Wisconsin boasts a rich brewing history. Green Bay's two oldest breweries are Hinterland (in Titletown) and Titletown Brewing (not in Titletown). Hinterland highlights European-inspired beers and features a full-service restaurant. Titletown features a restaurant, taproom, rooftop bar and tours (with a beer-filled bubbler – water fountain – as part of the tour). Badger State Brewing serves a range of styles in a generous taproom.
---
While you're packing those bags, we've got plenty of other destinations you just might enjoy!
---
BOOMER editor Annie Tobey had a blast visiting Green Bay and now finds herself rooting for the Packers.
Revised 07/22/2020: Removed The Cannery, which is out of business.