Wine, Mountain Views and Garden-to-Fork Food
| April 12th, 2018
Pippin Hill Farm & Vineyards
---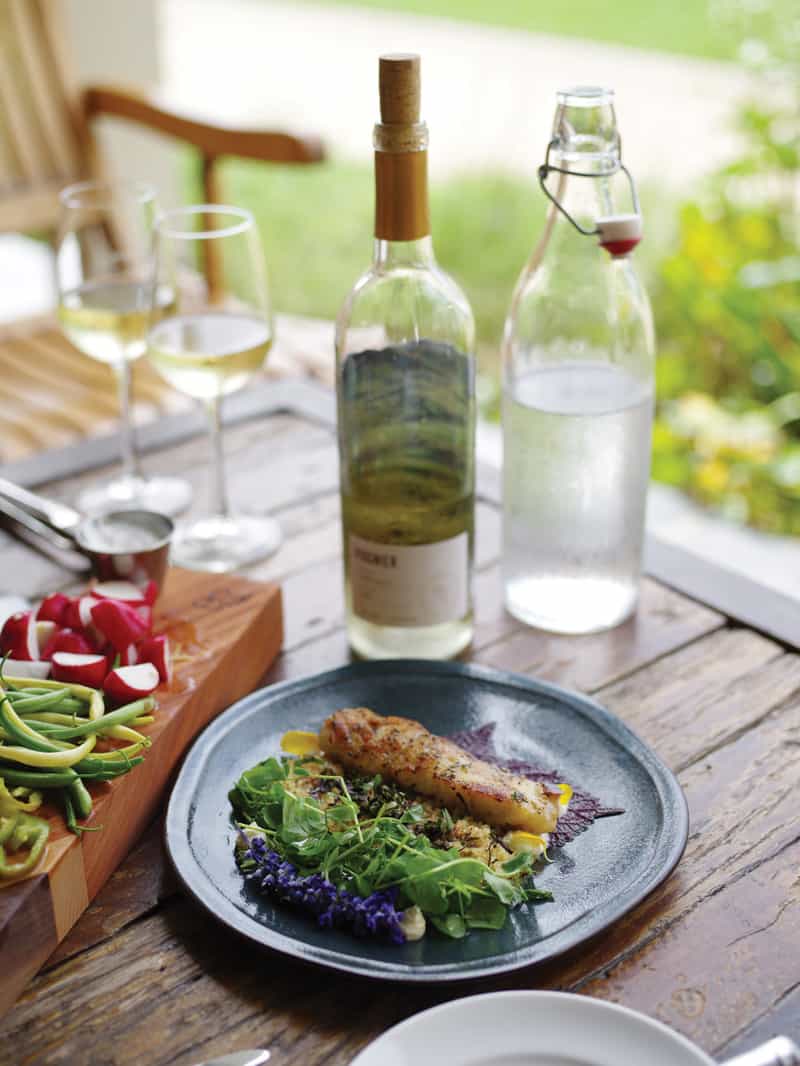 You know the idea: sip sumptuous Virginia wine with friends, relaxing on the tasting room patio, with fields, vineyards and the soft, lush greenery of the Blue Ridge Mountains laid out in front of you like a gigantic picture postcard.
But the concept at Pippin Hill takes you the extra mile.
Of course, the tasting room offers the signature Sauvignon blancs, crisp Blanc de Blancs, barrel-fermented Chardonnays, Cabernet Francs and other delicate and hearty varietals, created by winemaker Michael Shaps. And in a classic tasting room with a stunning view at that. But the winery also offers guests dining and wine-pairing cuisine made in the Pippin Hill kitchen – utilizing vegetables, herbs and fruit grown on the grounds by master gardener and horticulturalist Diane Burns.
Envision dining on freshly harvested asparagus, peppers, squash, tomatoes, Brussels sprouts, beets, arugula, strawberries, figs and heirloom apples, seasoned with freshly gathered chives, basil, dill, rosemary, parsley and garlic. The kitchen also prepares charcuterie, seafood, pasta, meats smoked on site and more. Sustainably grown and locally sourced, the ingredients are better for you, the environment and the local economy. And quite tasty.
This creative agritourism destination also offers cooking classes, including "Gluten-Free Gluttony" (April 18), "Chesapeake Bay Goes Gourmet" (May 16) and "Shenandoah Summer" (June 13). The winery also hosts mini-farmers markets – the fresh goodness that visitors don't purchase from the farmers goes onto Chef's menu – live music, wine dinners and other special events. And of course, it's a beautiful venue for weddings and other private gatherings.
So picture yourself at this Albemarle County winery, sipping, supping and soaking in the beauty of Virginia.
---
5022 Plank Road, North Garden