Please, Let There Be More Rock 'n' Roll!
| September 6th, 2023
A Boomer reader remembers, and mourns the passing of icons
---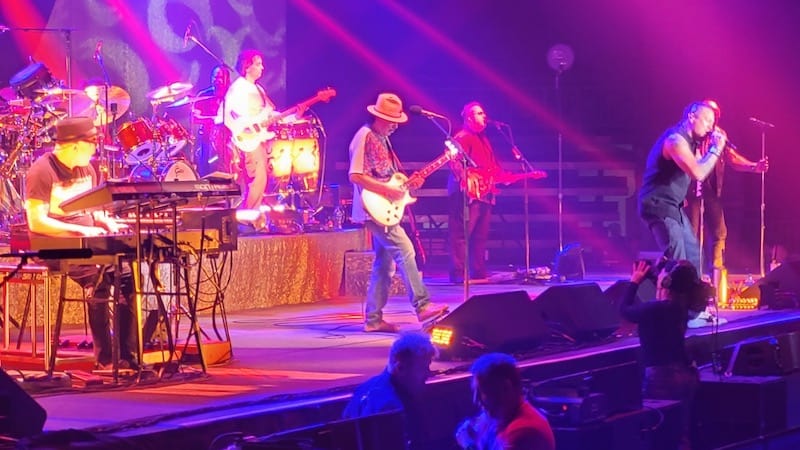 Yes, I was one of the many kids that fell hard for rock 'n' roll. And now at 69, I cannot stand the thought of this genre of music coming to an end. Listening to the bands of the 1960s and 70s on the old vinyl albums, my tape deck, CD player, a Walkman or Bluetooth will not be the same if the bands are not "present" … alive and touring with concerts near enough for me to attend. Call it an addiction, or just nostalgia that won't let my brain and soul rest, but I need more! You-tube videos and entire concert shows watched on large home screen TVs with best in surround sound systems, only enhance my insatiable appetite to see one more live concert, or more bands I missed in the decades of musical perfection. Be it the opinions of the audience, musicology reports or the stats on sales, they all paint a vivid picture of the dominance that rock 'n' roll has had on our generation. Like me, my friends lament the "avalanche" of our dying rock icons and certainly the pending end of the music that has shaped culture and even our personalities.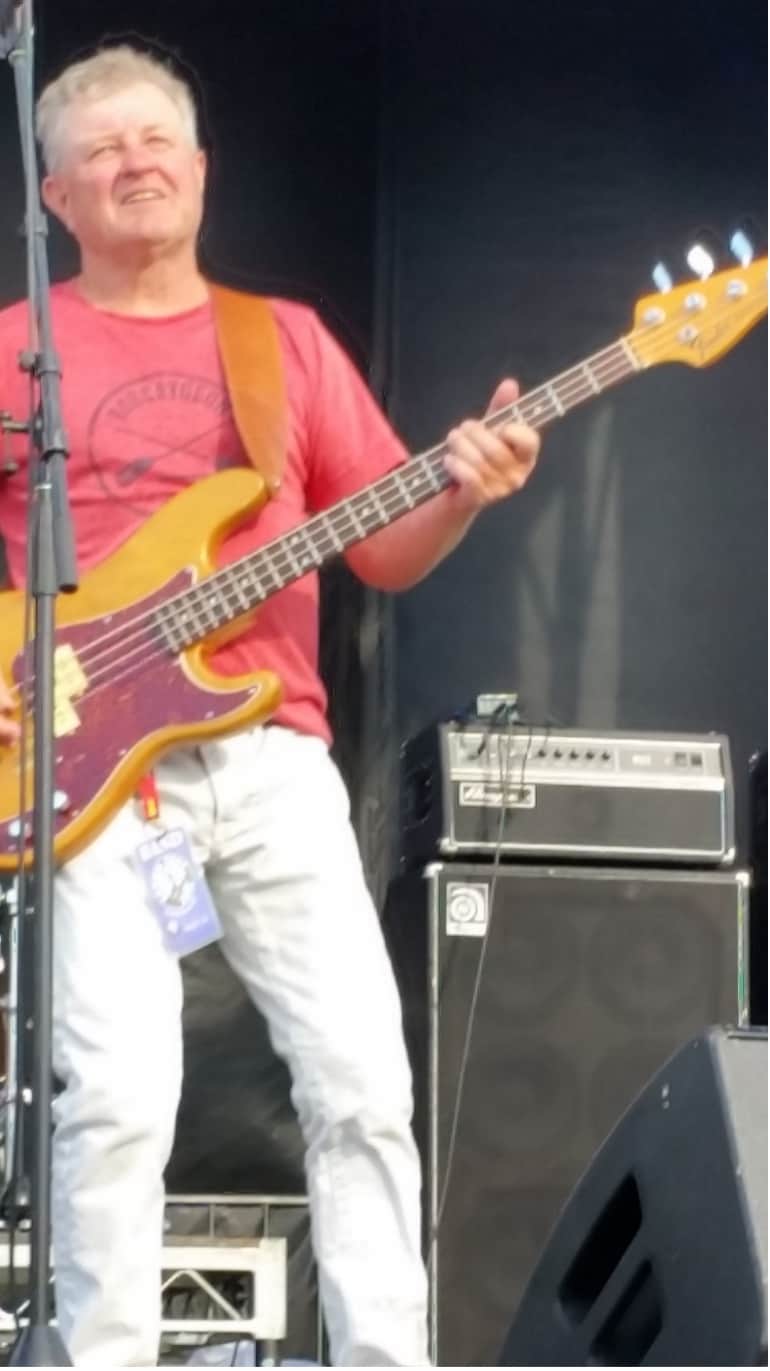 It was barely the mid-1960s when I was first afflicted with the sounds of the early "rockers." A good friend that lived up the street from where I grew up invited me to his house. The attic to the three-story house was home to his two older sisters' collection of childhood memorabilia. In the corner of their bedroom was a high stack of dusty 45s. Randy pulled out the box-style record player from the closet. We randomly picked a few records (all the ones with spiders already attached). The songs of Bill Haley, Chuck Berry and Elvis started my earliest memory of rock 'n' roll entertainment that very day. By grade 6 our teacher had our class perform a play that featured songs such as "I Want To Hold Your Hand" and "She Loves You." With my homemade wig to imitate Ringo, I was the drummer of the band on the stage, mouthing the lyrics of the actual Beatles songs emanating from the speakers in the school gym. I was hooked.
American Bandstand certainly grabbed the attention of my brothers and I by the time we hit high school. Standing close to the booming speakers at soc hops where local bands played cover tunes further tugged at my emotions for rock music. By the time I hit university and eventually earning enough money to attend live rock concerts and music festivals, there seemed to be no turning back.
The early 1970s saw the rock icons start coming through Vancouver. Adding to the euphoria of a concert with great bands has always been the fondness of experiencing the electricity with good friends. The energy follows you home and remains for weeks. Elton John, Heart and George Harrison (+ Ravi Shankar) sparked my earliest interest in the larger concerts. My buddies agreed that we would keep our eyes out for future tours of big bands. Some of my soul mates huddled in sleeping bags to help ensure access to tickets in line ups that started the evening prior to opening of the box office. Was this devotion or an addiction? Or just getting caught up in the "brief" rapture of the era?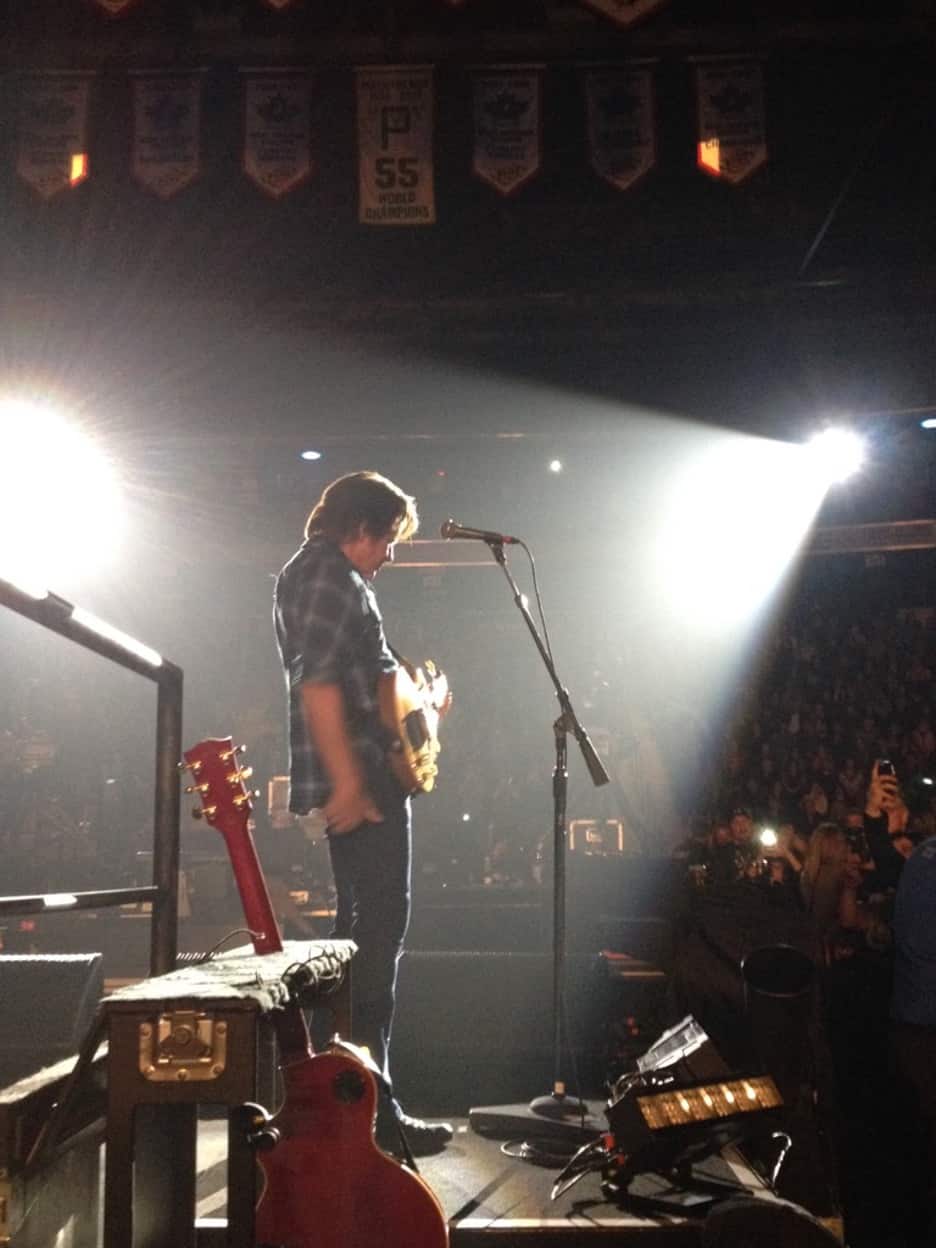 I realized how strong the allure was when we would go see bands further away, pay more money and see a band in concert more than once. Dire Straits stole my heart with the release of "Sultans of Swing." My wife and I saw Mark Knopfler and his band three times. In the late '70s, fresh out of university, I purchased a brand-new Chevy van, customized it and acoustically designed the interior, accompanied by six quality speakers. As I worked on the van with Mark's intriguing rhythm in the background, I would daydream about seeing Dire live someday. As Dire and other bands continued to add to their repertoire of songs and albums, I would be on the lookout for the next concert.
Married by 1979, my wife and I continued to attend live performances for the next couple of decades, especially those we could reach within a day or two of travel. The larger centres in Western Canada and NW USA had some great venues. Into the '80s and '90s some of the bands had regrouped or changed up their members. But, their music and shows wowed the fans to keep us begging for more. Diana Ross, Fleetwood Mac, the Eagles, ZZ Top, the Guess Who and BTO produced superb tours following on the heels of top-rated album releases. No one could argue that the quality of their shows was directly proportional to the pot being smoked by the audience. They were all simply excellent!
By early 2000s our son was just as enchanted by live music. He received an extensive sampling of pop, rock, soul and Blues. He was exposed to several outdoor festivals where he was up close to musicians such as Sting, ZZ Top, and Tom Cochran. At the Bluffs (Westbank, BC) he inched his way up to a front row seat for the last few songs and stood on a chair eye to eye with Billy and Dusty, feeling they were playing especially for him. He was only in grade 4 and was wearing his ear muffs; Billy pointed at him as he started on "Sharp Dressed Man." Now in his early 30s, our son is just as passionate about music as we are.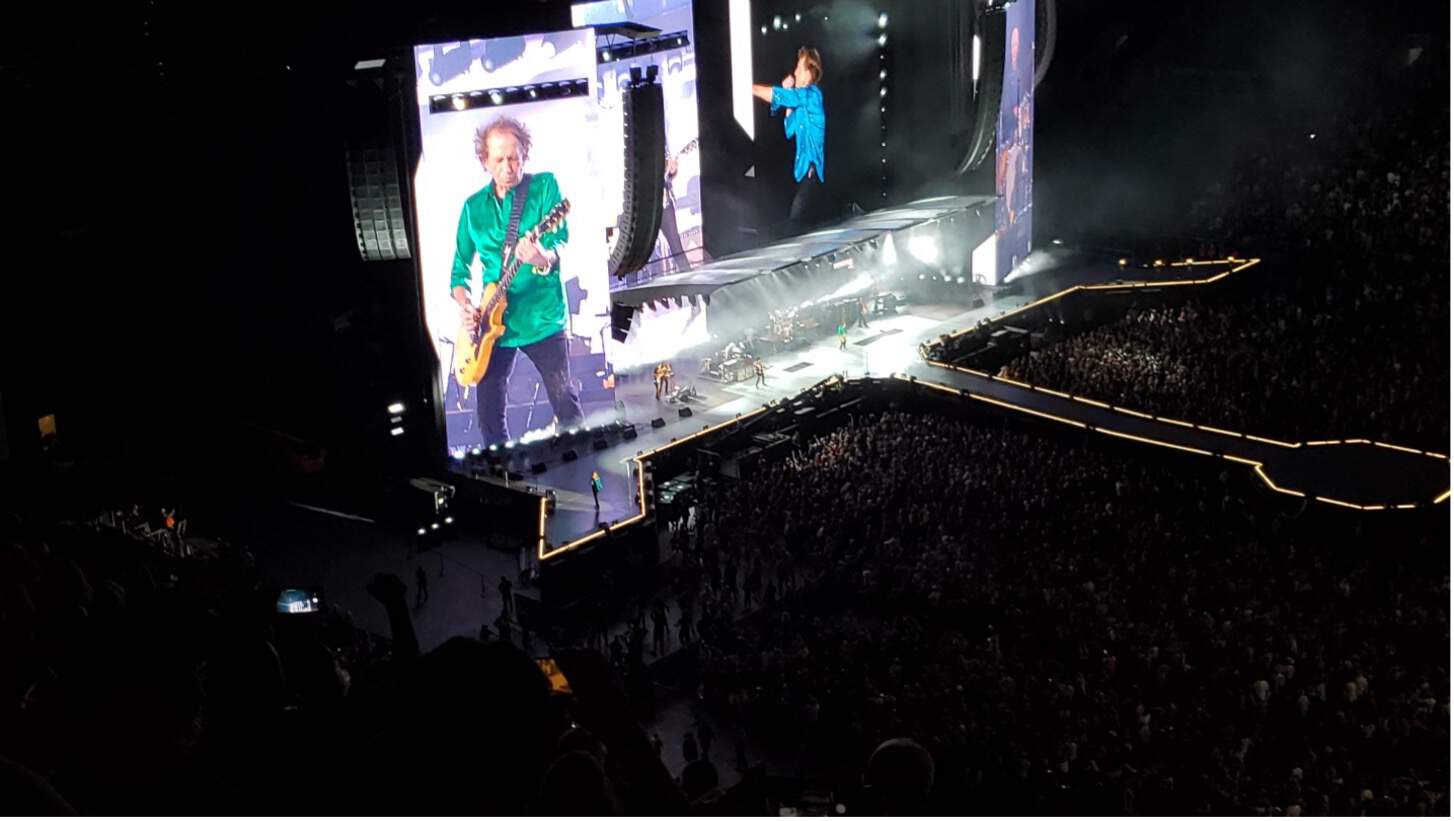 Over the past five to 10 years we have been scrambling to see the iconic rock stars in concert whenever we can. We realize that many of them have been rockin' for over 40, 50, and some even 60 years. Their time as a whole band performances is coming to an end as members retire, or more sadly for all of us fans, the rockers pass away to their gigs in music heaven. Sometimes we get lucky and catch a concert just before a key member dies. Such was the case with Glen Frey of the Eagles who broke hearts around the world when he passed away in 2016. We were so thankful that we were able to see the full band with some good friends in 2015. It seemed the entire audience knew the words to their whole set that evening. A true tribute to the band! I only wish I still had my first ever 8 Track tape: "Hotel California."
Shortly after Mick Jagger received his heart surgery in 2019, we had the great fortune of finally seeing the Rolling Stones in Seattle. Charlie Watts passed away suddenly in 2021 at 80, but I can attest that he did not miss a beat the entire show. During the intermission we struck up a conversation with a fan sitting next to us. He was visiting from Hawaii and was there with his son from the mainland. The gentleman had seen the Stones 7 times already. When I asked him if he would ever try to see the Stones again, his answer: "If they're still rockn', most certainly!" Was this beyond devotion and passion?
When Christine McVie, singer-"songwriter of excellence" of Fleetwood Mac passed away recently, I was very upset. I had a strong feeling that Mick Fleetwood would put down his drumsticks and call it a wrap for the band forever. It's time. But in our hearts, so many of us will continue to plead: "Please, let there be more rock 'n' roll." The joy it has put into our lives has been infectious.
June, 2023
Kelowna, BC, Canada
---
In a follow-up email, writer E. A. Grifone sent a link showcasing Mick Jagger's secret to fitness and wrote, "My wife and I have vowed to try to see the Stones…one more time…somewhere in the world."
FEATURE IMAGE, TOP: Santana concert, 2022. All images from E. A. Grifone.
---
Read more boomer essays, childhood memories and other contributions from readers in our From the Reader department.
Have your own observations or memories you'd like to share with our baby boomer audience? View our writers' guidelines and e-mail our editor at Annie@BoomerMagazine.com with the subject line "'From Our Readers' inquiry."