Pocahontas Island Harbors Historic African-American Tales
| February 19th, 2019
Uncovering and preserving Petersburg's hushed history
---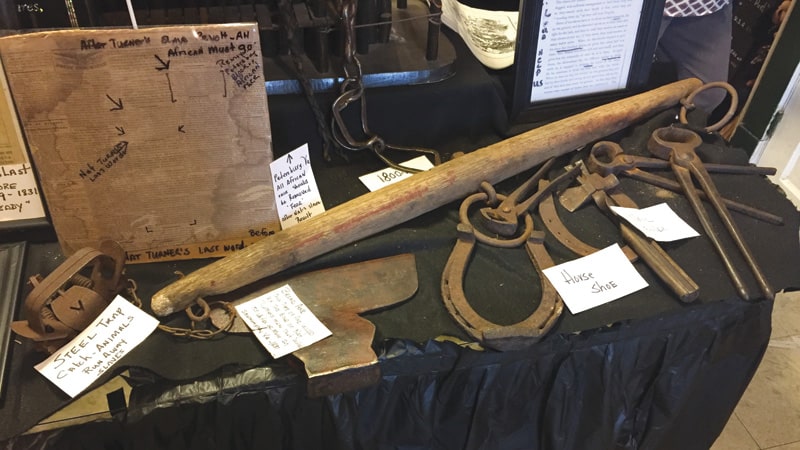 The historic plaque on Pocahontas Island sits unassumingly at the base of the bridge, commemorating its historic and noble claim to fame: "By 1860," it reads, "more members of [Petersburg's] large free African-American community lived here than in any other neighborhood."
In the 19th century, this modest neighborhood bloomed into a freedom colony, with dozens of free blacks living together in a peaceful oasis.
Today, Pocahontas Island, once filled with several hundred residents, stores and businesses, is home to fewer than 70 residents on its 70 acres of land at the northern edge of Petersburg's border along the Appomattox River. While the bridge to Pocahontas Island appears to head into just another small Southern community, the spirit of the island's past takes us down to a historic avenue steeped heavily in centuries of rich, bittersweet African-American history.
INHABITED BY SOULS OF THE PAST
It may come as no surprise that the island has many stories to tell.
Free blacks and abolitionist whites, including Quakers, lived in the community together peaceably, like a refuge away from the racial division in the rest of the South, according to the founder of the Pocahontas Island Museum, Richard Stewart. He says that a participant in Nat Turner's rebellion hid on Pocahontas Island; that famed 19th-century horseman Charles Stewart, a slave who spent part of his childhood on the island, is one of his distant relatives; and that Joseph Jenkins Roberts, who became the first elected president of Liberia, was a resident of the island.
Due in part to its location along the Appomattox River, Pocahontas Island served as a major Underground Railroad hub for runaway slaves. Two houses still standing served as Underground Railroad shelters; in one house, visitors can peer into the basement that's rumored to have hidden refugees.
An abandoned 1820s brick structure sits incongruously among the island's frame houses. "The Jarratt House has been determined eligible for listing as an individual resource on the National Register of Historic Places," says Randall Jones of the Virginia Department of Historic Resources. He adds that the City of Petersburg is working with the DHR, Preservation Virginia and the Pamunkey Tribe to stabilize the house and plan for rehabilitation and adaptive re-use.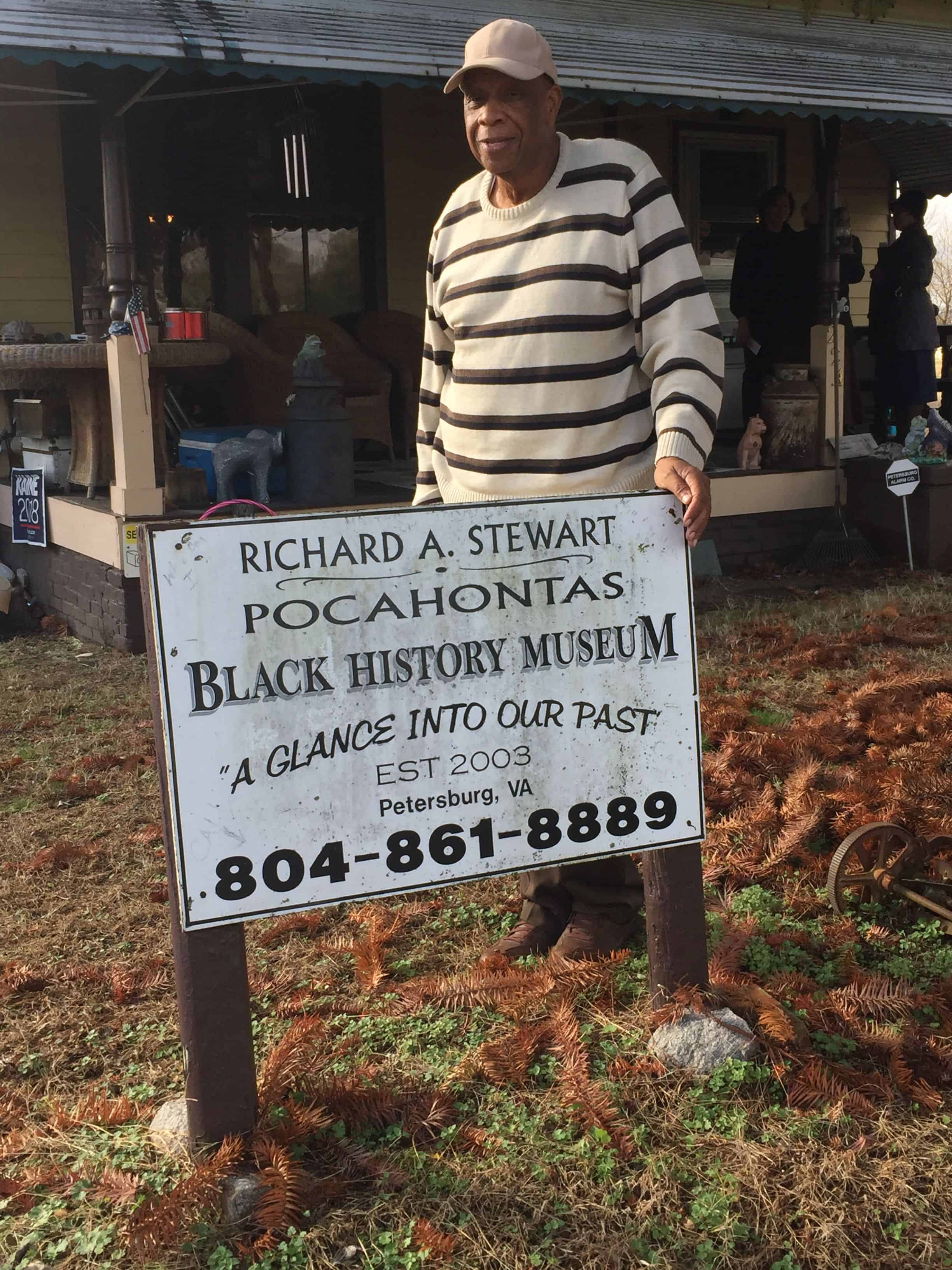 'THE SPIRIT OF YESTERDAY IS STILL THERE'
As the population dwindled, Preservation Virginia recognized Pocahontas Island as one of the most endangered historic sites in the state, and Stewart stepped in to open the Pocahontas Island Black History Museum.
The museum began as a passion project in 2003 for Stewart, who grew up on Pocahontas Island. He wanted to collect the rich history that the area harbored, along with other important African-American histories.
The museum fills an old house, each room with its own historical theme and sobering reality. Take a journey from Africa to America. Get a personalized and vivid look at slavery, the treatment of slaves and their everyday lives as mere property. Learn more of the stories and fates of iconic slave figures such as Gabe Prosser and Nat Turner. And just a warning: nothing is sugarcoated.
The museum delves deeper into our country's history, sharing lessons we were never taught in school. Stewart, a flowing and seemingly endless fountain of knowledge, unabashedly shares the lives of African-Americans in the form of photos, true stories and somber artifacts including shackles, whips and slave papers. Find a collection of hundreds of historical items on display, a jumble of unspoken stories.
Though a modest, humble, no-nonsense museum and lacking in-depth interpretations provided by more polished museums, its location in the heart of Pocahontas Island imbues it with power. The spirits of the past are woven into the walls of this structure and the land around it, following visitors' every step.
Visits are by appointment only, but Richard Stewart is always eager for a chance to divulge his bounty of untold stories with anyone willing to listen.
224 Witten St., Petersburg