Uncovering the Private Jefferson
| October 14th, 2016
New historic exhibit provides glimpse into private life of third U.S. president and Virginia architect
---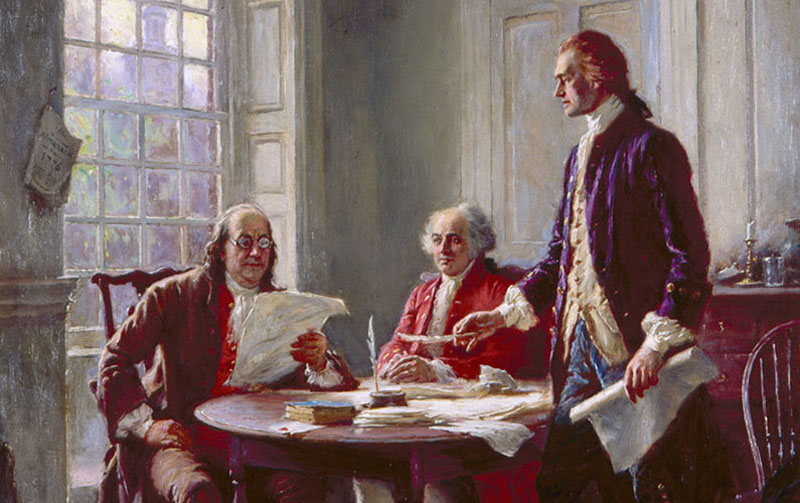 Have you ever wanted a glimpse into the mind of Thomas Jefferson?
The newest exhibition at the Virginia Historical Society (VHS) on the Boulevard in Richmond gives the public a peek at who Jefferson was through more than 60 of his private papers, a collection from the Massachusetts Historical Society that will be on display until Jan. 15, 2017. Through notebook entries, architectural design drawings and correspondences, visitors will see many facets of this Virginia resident and third president of the United States.
Virginia Historical Society lead curator Dr. William M. S. Rasmussen says they hope the exhibit will convey to visitors that Jefferson "… was interested in almost everything – all sciences, [Native American] culture, different religions … and he was a genius in all of these things."
A large portion of the exhibit examines Jefferson's architectural side. You can get up close and personal with some of his architectural designs, complete with floor plans and elevations, for iconic structures such as Monticello in Charlottesville, Poplar Forest in Bedford and the Virginia Capitol building in Richmond. Jefferson wrote detailed notes of specific instructions and measurements for many of his designs so the workers knew exactly what to do.
Jefferson also had a passion for gardening and farming, which is shown by documentation of his plans for landscaping at Monticello and his recordkeeping. According to the exhibition, he made sure to keep records for gardening and farming separate. Pages of his records include designs for garden fixtures and decorations and ideas for crop rotation, which he often experimented with.
The collection of private papers landed in the hands of the Massachusetts Historical Society because one of Jefferson's great-grandsons, Thomas Jefferson Coolidge, gave the private papers to the organization.
One of the highlights of the exhibit is being able to read Jefferson's handwritten original draft (behind a piece of glass) of the Declaration of Independence, which features portions that the Continental Congress removed before the document was finalized. In addition, visitors can read two other copies of the Declaration: the printed final version and John Adams' handwritten version of the drafted copy.
The exhibit also includes handwritten correspondence between Jefferson and Adams showing the lows and highs of their friendship. Writing letters seemed to be important to Jefferson, and according to the exhibit, he received and wrote more than 50,000 letters during his lifetime.
Whether you're a history buff, a fan of Jefferson's or neither, you're bound to learn a new fact or two from this exhibit. Quiz questions are posted up throughout the entire collection to ensure that you're paying attention and learning something in return.