The Ultimate Luxury Experience
May 15th, 2023
Private Sunset Cruise in Los Cabos
---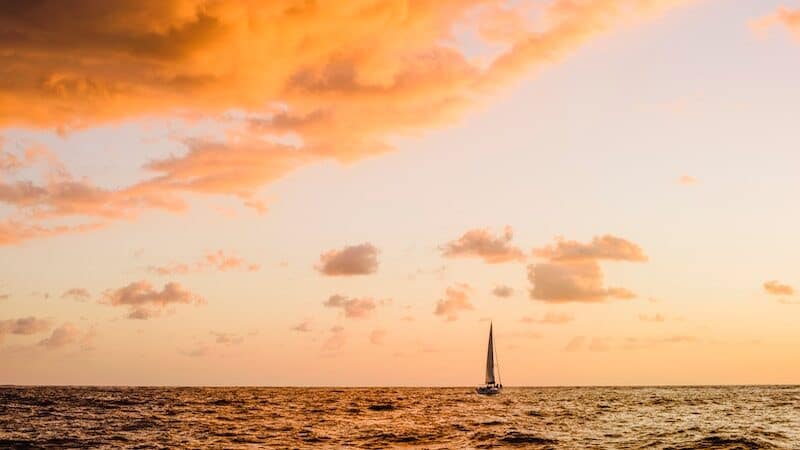 Los Cabos, situated at the southern tip of the Baja California Peninsula, is renowned for its breathtaking landscapes, turquoise waters, and vibrant sunsets. If you're seeking a truly unforgettable experience during your visit to this Mexican paradise, look no further than a private sunset cruise. Offering the perfect blend of luxury, romance, and natural beauty, a private sunset cruise in Los Cabos is an experience that will leave you with cherished memories for a lifetime.
Unparalleled Privacy and Luxury
When you opt for a private sunset cruise, you're guaranteed an exclusive and intimate experience like no other. With just your loved ones and a dedicated crew on board, you can enjoy the utmost privacy and personalized attention. Luxurious amenities, comfortable seating, and spacious decks await you, ensuring that you can relax and revel in the beauty of the surroundings in style and comfort.
Captivating Coastal Scenery
As your private yacht sails along the coast of Los Cabos, you'll be treated to a mesmerizing display of natural beauty. The rugged cliffs, golden beaches, and azure waters create a picture-perfect backdrop against which the setting sun paints the sky in vibrant hues of orange, pink, and purple. Whether you're lounging on the deck or sipping a cocktail in the jacuzzi, every angle offers a breathtaking view that will leave you in awe.
Whales and Dolphins as Your Companions
One of the many highlights of a private sunset cruise in Los Cabos is the opportunity to witness the magnificent marine life that inhabits these waters. Depending on the time of year, you may encounter majestic humpback whales as they migrate, gracefully breaching the surface and putting on a show. Dolphins, too, are known to accompany boats, playfully swimming alongside and captivating passengers with their acrobatic displays. These encounters add an extra layer of enchantment to an already unforgettable experience.
Delectable Dining and Fine Beverages
Indulgence is at the heart of a private sunset cruise experience, and this extends to the culinary delights that await you on board. Many private cruises offer gourmet dining options prepared by talented chefs, allowing you to savor delicious dishes made from the freshest local ingredients. From succulent seafood delicacies to mouthwatering Mexican specialties, your taste buds are in for a treat. Complement your meal with a selection of fine wines, signature cocktails, or champagne, and toast to the magical moments shared with your loved ones.
Romance and Unforgettable Memories
A private sunset cruise in Los Cabos is an experience that exudes romance and creates memories that will last a lifetime. Whether you're celebrating a special occasion, planning a proposal, or simply want to spend quality time with your significant other, the intimate setting, breathtaking scenery, and golden hues of the setting sun provide the perfect backdrop for love to flourish. The gentle ocean breeze, the sound of waves, and the magic of the moment make it an unforgettable experience that you'll cherish forever.
Conclusion
Embarking on a private sunset cruise in Los Cabos offers a unique and luxurious way to witness the beauty of this stunning coastal paradise. With its unparalleled privacy, captivating scenery, encounters with marine life, exquisite dining, and a touch of romance, this experience will leave you with cherished memories and a deep appreciation for the wonders of nature. So, why not treat yourself to this unforgettable journey and immerse yourself in the magic of a private sunset cruise in Los Cabos?
---