Reader Stories of Proposals and Marriages
May 26th, 2017
Reader stories and photos of weddings and proposals – the heartwarming and the disheartening!
---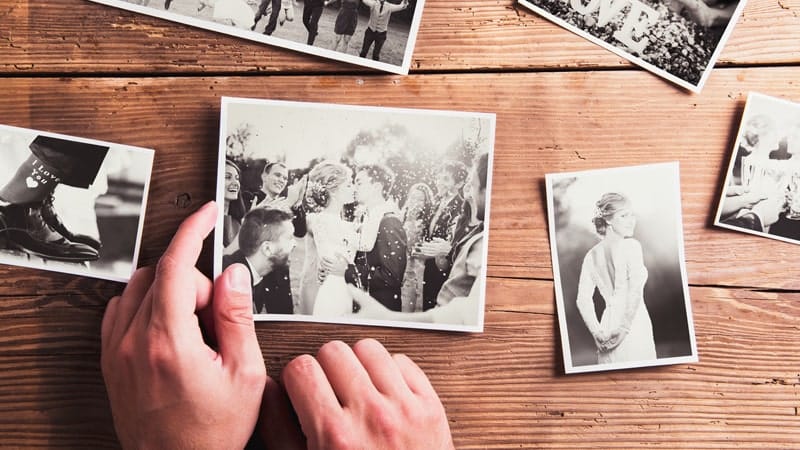 BOOMER asked for reader tales of memorable proposals and marriages. Here are some of the highlights.
Teresa Hamlett of North Chesterfield
When my husband, Wayne, and I were dating, my kiss from him was on the cheek. Not too long after, he told me he was going to marry me. (I found out later that he had circled my picture in our grade school yearbook and had written "prettiest girl in school"). I should have known what a sweetheart he was and still is after 45 years. He calls me every day from work and always ends our conversations with "I love you," and I reciprocate. He brings me wildflowers from the yard and one of the first magnolia blooms each spring.
We have two children. We are very proud of what they have accomplished, not to mention the compassionate, caring adults that they are.
Wayne has always remained strong and dependable through the good and the not-so-good times.
Elizabeth Williams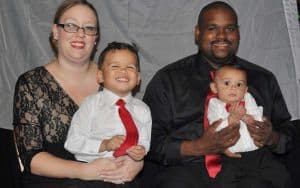 We're so in love we actually had TWO officiants show up to marry us! Now we have two amazing little boys!
(Pictured left)
Noreen Brown
We did everything against the norm. Tom and I got engaged for Christmas 1960, my senior year of high school. (I had to wear my ring on a chain around my neck … Catholic school.) In the spring, we found the perfect place for our reception, but my father said it was too early to book it as we still had over a year before our wedding date. I think our parents were hoping we'd wait even longer to get married. Of course, when we went back months later to book [the venue], it was no longer available.
In typical teenage behavior I said forget it, we won't have a reception.
So on April 28, 1962, we got married. I wore an off-the-rack white dress. Despite not knowing how to do more than boil water, we're celebrating our 55th anniversary this year.
Virginia Adams
On her wedding day with her new husband, Sept. 7, 1974
(Pictured right)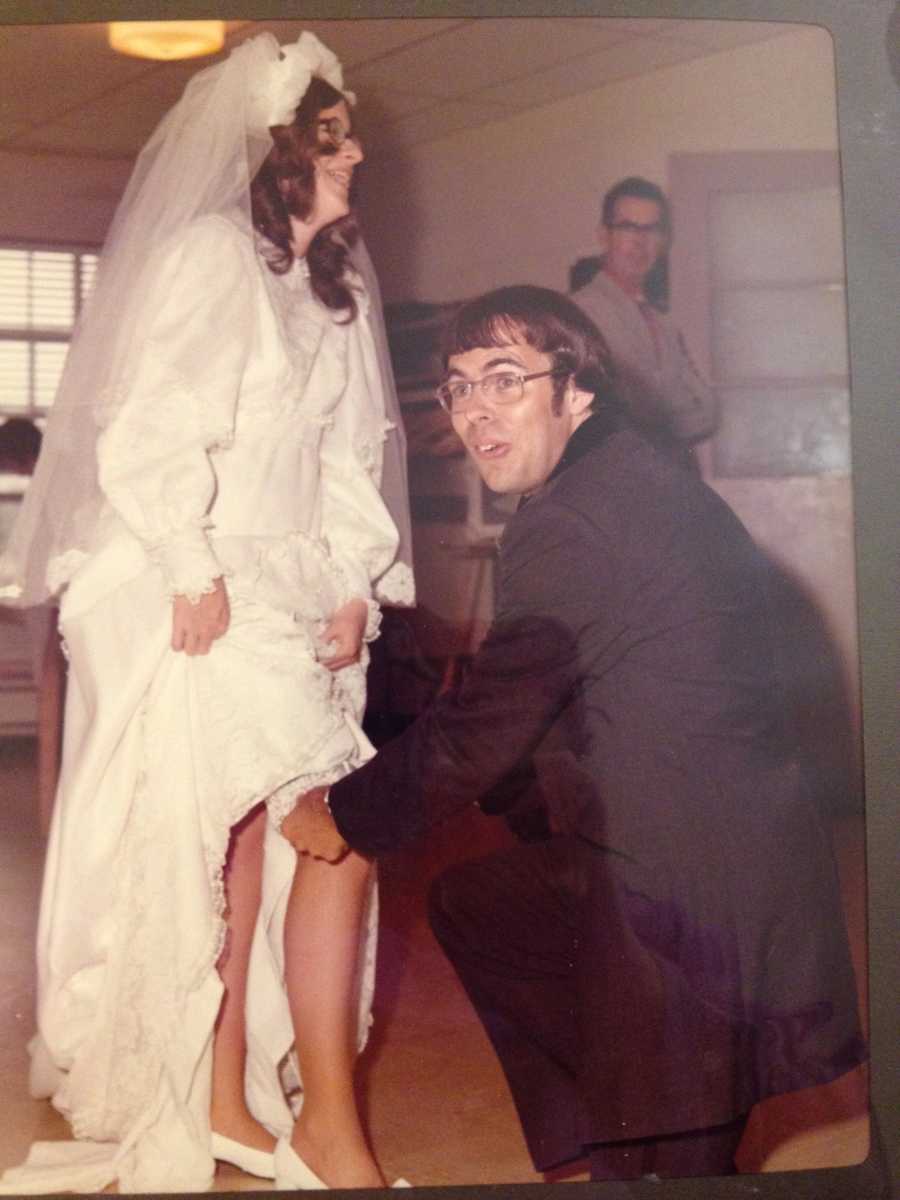 Vicki Ward
My proposal was made while I was in the living room and he was on his computer in his "cave" down the hall. He hollers out to me, "Hey, do you know how much money we'd save in taxes if we got married?"
We're divorced now. I really should have seen that coming …