Recipe: Black-Eyed Susan Cocktail
May 14th, 2018
---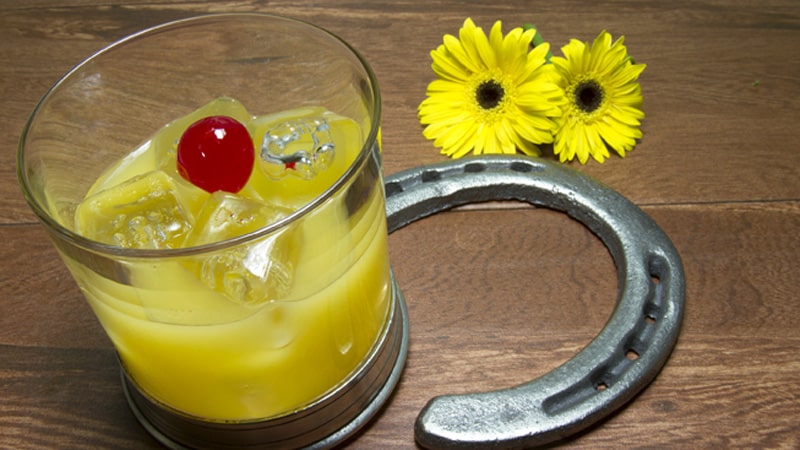 With the Preakness coming around the bend this Saturday, May 19, we couldn't think of a better recipe for this week than a Black-Eyed Susan cocktail. Yes, partly because it's the official cocktail of the Preakness … but also, well – it's rather delicious.
And it has orange juice in it, which means you can drink it for breakfast.
3/4 cup orange juice
1/2 cup pineapple juice
3 tablespoons vodka
3 tablespoons light rum
2 tablespoons orange liqueur
Crushed ice
Garnishes: lime slices, fresh cherries
---
Stir together first five ingredients. Fill two (12 ounce) glasses with crushed ice. Pour orange juice mixture over ice. Garnish, if desired. Serve immediately.
This recipe, from MyRecipes.com, technically serves two. But if you drink the whole thing by yourself … well, we won't tell.