Recipe: Chocolate Chip Protein Overnight Oats
April 9th, 2018
---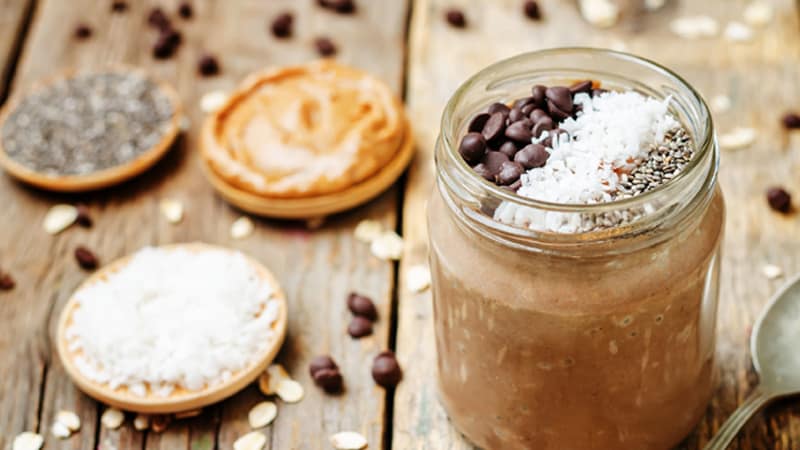 If you haven't gotten on the whole "overnight oat" train yet, do yourself a favor and – well, get on it. This concept is so simple, delicious, and healthy. Throw a few things in a jar, head to bed, and wake up to a delightful surprise just waiting to be opened. Some may say it's comparable to Christmas morning, and we can only agree.
This specific recipe, from Austin Kitchen of RVAFitFoodie.com, calls for various forms of cacao. Which, yes, means you finally have an excuse to eat chocolate for breakfast.
Austin, can we possibly thank you enough?
Prep time: 15 min | Set time: 4+ hours
---
Place all ingredients into an airtight jar.
Mix thoroughly.
Place into fridge overnight or for at least 4 hours.
Remove and ENJOY!