Recipe: One Pot "Cheesy" Pasta
June 11th, 2018
Don't let the vegan-ness of this dish scare you meat-lovers away
---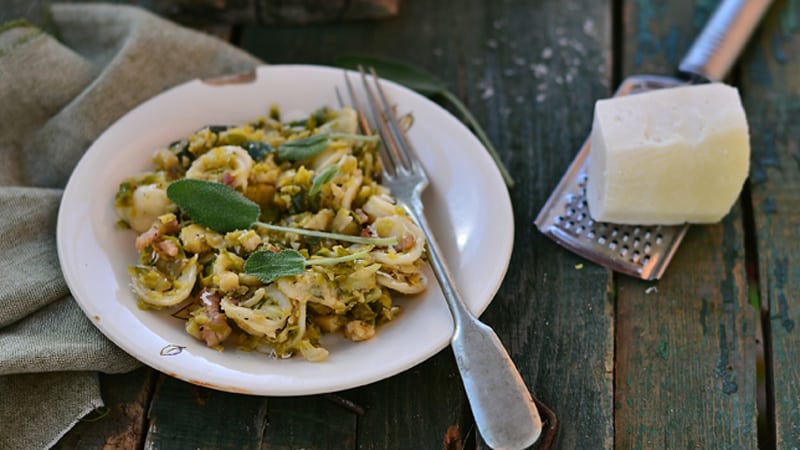 Don't let the vegan-ness of this dish scare you meat-lovers away. We snagged this recipe from Austin Kitchen over at RVA Fit Foodie, the expert on making vegan dishes delicious for all parties involved. The savory effects of its ingredients create a well-balanced entrée, that may just make you forget what meat is altogether.
• 1 pack of Trader Joes red lentil pasta
• 2 tbs avocado oil or ghee
• 3 tbs nutritional yeast
• Handful of Brussels sprouts, roasted until crispy
• Handful of mushrooms, chopped and sauteed in avocado oil over the stove
• 3 large garlic cloves, chopped
• Salt/pepper to taste
---
1. Cook pasta according to package then drain.
2. Heat a large skillet over medium and add 1 tbs of avocado oil then the chopped garlic and let saute for 2 minutes or until gragrant.
3. Add cooked pasta to the skillet along with salt/pepper to taste. Then add Brussels sprouts and mushrooms. Let sautée for a couple of minutes.
4. Add nutritional yeast and 1 tbs of avocado oil then let heat for 5 minutes.
Swing by RVAFitFoodie.com for more flavor-packed guilt-free recipes.