Reflecting on the Loss of Tom Wolfe in 2018
| January 2nd, 2019
The Richmond-born writer has been missed
---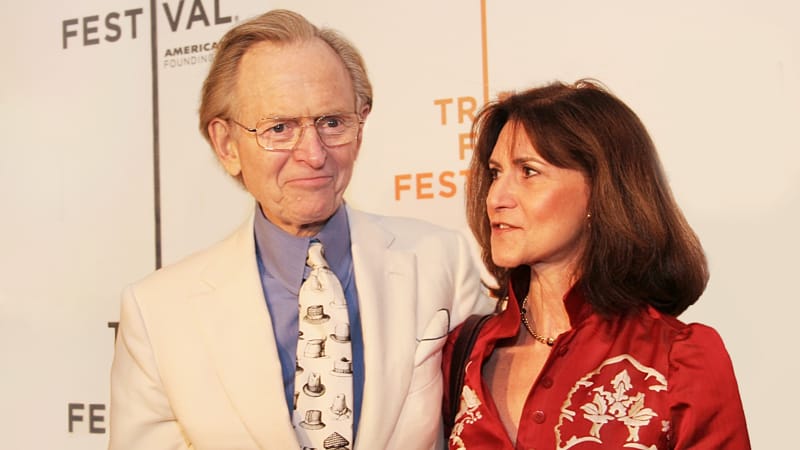 It's not every best-selling author who lives to see collectors' editions of his books, but Richmond native Thomas Kennerly Wolfe, who died at 88 on May 14th of this year, was rare by any standard.
Looking back on my January 7, 2018, interview with him in his and his wife, Sheila's, Upper East Side Manhattan apartment, I felt an entire literary canon passing by as he spoke admiringly of authors ranging from 19th-century Balzac to the contemporary Michael Lewis of The Blind Side and Flash Boys fame – but not so admiringly of most contemporary American novelists.
I leaned in to hear Wolfe's quiet-spoken voice, emblematic of his personality – though he projected an entertaining flamboyance in speaking to large audiences, as during his acceptance of the Library of Virginia's Lifetime Achievement Award in 2015. Rival authors in the ongoing contest for "Great American Novel" – notably John Updike and Norman Mailer – accused Wolfe of being an entertainer as opposed to a great writer.
Perhaps what they resented was the growth of a new literary novel (though Wolfe would hate that word) out of the New Journalism he pioneered. He said during my interview, "I've grown weary of American novels…" because, to paraphrase him, their authors have given up on the principles of realism, which made the novel great in the first place.
From his 1979 and 1987 epics, The Right Stuff and Bonfire of the Vanities, respectively, to his 1998 blockbuster, A Man in Full, Wolfe saw being on-site as essential – getting into the trenches, pulling out real dialogue and mannerisms for his characters, whether real as with the Mercury 7 astronauts or fictional with the "full" man, Atlanta property developer, Charlie Croker. This social realism – "scene-by-scene" construction, he called it – is the foundation for a vital writing technique.
His inspiration for realism showed up early in Richmond, with lengthy, novel sentences on subjects such as his childhood passion for baseball (in which he had a 1952 tryout with the New York Giants). The late Wilbur Bailey, Wolfe's English teacher at the Episcopal, all-boys St. Christopher's School, told me upon my first interview with Wolfe in 1979, that the budding author began his sentence describing a baseball as "a spheroid."
With a bachelor's degree from Washington and Lee University and a doctorate in American studies at Yale, Wolfe's journalism career went from The Washington Post in 1959 to the New York Herald Tribune three years later. His 1963 Esquire magazine article on Southern California's hot-rod custom-car culture culminated in his first book in 1965, The Kandy-Kolored Tangerine-Flake Streamline Baby – an early indicator of Wolfe's insight into what digital news outlets call "trending stories." The counterculture classic, The Electric Kool-Aid Acid Test, followed in 1968.
In an early-fall visit to Richmond's Hollywood Cemetery, I noted freshly turned turf in the space next to Wolfe's parents' graves. Decisions about Great American Novel will be left to critics – but Wolfe will forever be a great part of Richmond's literary history.
---
Prior to her 2018 interview, freelance writer Martha Steger last interviewed Wolfe in 1981 after his narrative on modern architecture, From Bauhaus to Our House, was published.