Registration Open For Trails and Ales Run
| August 10th, 2016
Sports Backers' trail run and craft beer festival is back again for another round.
---
Like drinking beer and running? At Sports Backers' second annual 'Trails and Ales' trail run and craft beer festival, you can do both.
Registration for the Sept. 24 event is now open with a block of the first 250 spots open at a special rate of $30 for the Pint Glass course (5k distance) and $40 for the Tall Boy course (8-mile distance). Overall registration will be capped at 1,000 participants. The event will take place in Manchester at W. 10th Street and Semmes Avenue, adjacent to the SunTrust Mortgage offices, at 4:30 p.m.
In conjunction with the trail run will be the Trails and Ales Craft Beer Festival, which highlights the culture of craft brewing. Beers and ciders from local breweries will be available from include Stone Brewing, Trapezium Brewing Co., Buskey Hard Cider, South Street Brewery, and Wild Wolf Brewing Company. There will also be food trucks, beverages available for purchase, and music.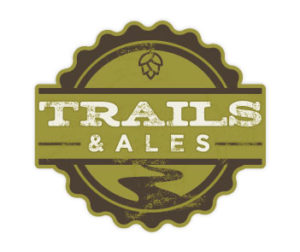 The race entails two courses, Tall Boy and Pint Glass, which will be on the scenic Buttermilk and North Bank trails in the James River Park System. The Tall Boy course pairs medium to high climbs with smooth paths along the river and a fun finish, while the Pint Glass course has lower mileage compared to its 8-mile companion, but shares the same earthy aromas, scenic views, and exciting finish.
Race participants will receive a stainless steel finisher cup and one drink ticket to be redeemed at the festival.
Participants will have the opportunity to donate to support the RVA MORE Trail Maintenance Fund as part of Trails and Ales. All event donations will help with the cost of bridge materials and equipment for volunteer trail work in the City of Richmond to be used in the ongoing efforts to protect RVA's urban trail system.
More information and registration for Trails and Ales can be found at www.sportsbackers.org. Once the first 250 spots have been claimed, registration will re-open at a later date with a higher fee for both distances.