More Than Just a Roof Over Your Head
| November 1st, 2016
Understanding the changing array of residential options as our families age
---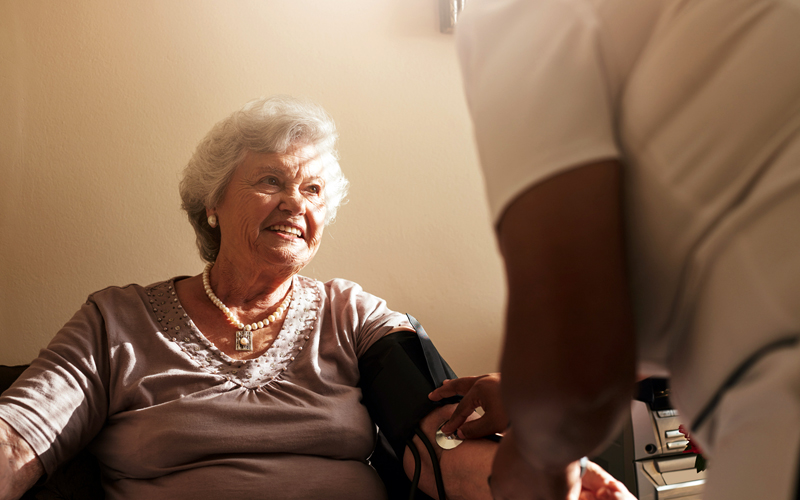 With so many senior-living options, understanding them all can be confusing. This overview provides a synopsis of the array of settings and lifestyles as well as changes in the industry. Within the options are a wide variety of costs as well – much depends on the amenities available.
55+ ACTIVE ADULT COMMUNITIES
These communities range from neighborhoods just for those 55 years and older that include only basic amenities, such as landscaping and maintenance, to larger gated planned communities that have everything at your fingertips, offering shopping and recreation opportunities (think golf and swimming) and on-site clubhouses and restaurants.
The obvious benefit to living in an active adult community is being in a quieter neighborhood with no young people or loud little ones while still enjoying a good-size home with less upkeep and maintenance.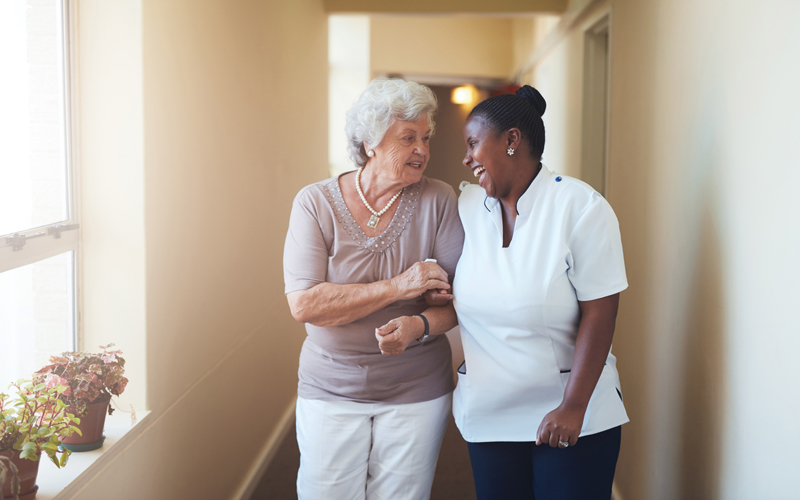 SENIOR-LIVING CAMPUSES OR RETIREMENT COMMUNITIES

These campuses typically offer several levels of lifestyle and care options. The various levels of care on the same campus make it convenient for couples who have different needs to visit each other frequently and for individuals to move through the continuum of services as their needs change.
Although there are variations in amenities, services, apartment styles, campus size, etc., these communities usually offer independent-living cottage homes and apartment options, assisted living when greater care is needed, memory-care neighborhoods for those who have Alzheimer's or memory loss, and sometimes a skilled nursing facility.
Independent living focuses on lifestyle and convenience rather than care, highlighting amenities such as dining and wellness options. Worries about property taxes or home and lawn maintenance are gone, while endless social activities and amenities wait just outside the apartment door.
Another term that's often used is Continuing Care Retirement Community, or CCRC. CCRCs may be rented or require a purchase or large upfront fees. These often provide the best choice for seniors in their early to mid-70s who will be able to benefit from the array of services that accommodate additional levels of care if their needs change as they age.
ASSISTED-LIVING AND MEMORY-CARE COMMUNITIES
Other options are available in smaller settings and noncampus environments that offer assisted-living options, which either include a specialized neighborhood for memory care or are for seniors who need assistance throughout the day but do not have any memory concerns. It's common to have both options in the same community; however, there are stand-alone memory-care communities that are highly specialized. Both programs offer assistance with medication management and help with personal care tasks as needed. They also provide three meals a day with snacks, 24-hour staffing, activities throughout the day and transportation to outings and medical appointments.
SKILLED NURSING OR REHAB
These facilities offer more clinical services for complex care needs. They primarily specialize in short-term stays for therapeutic interventions after an illness or surgery before returning home or care for those who are very ill and need care 24/7 with the oversight of skilled nurses and a physician. A physician also acts as the facility's medical director.
HOW IS SENIOR LIVING EVOLVING?
Leading Age, a consumer hub that offers information and support to help people make the most of the aging experience, suggests that senior living communities are moving toward several areas that offer more services, including more advanced wellness programs, more technology and stronger partnerships with area colleges to offer education courses and opportunities for learning. Studies show that 90 percent of seniors 65 and older plan to stay in their homes as long as possible, so it's safe to say that the biggest competitor to senior living is "home" – yet staying at home may not always be the best option for the seniors who find themselves isolated, lonely and tired from the day-to-day necessary evils of housekeeping, meal prep, home and lawn maintenance, etc. Social isolation often exacerbates depression and physical frailty.
Developers are responding to the desire for multigenerational housing options, where parents can have their children and their families close by in the same neighborhood or home with amenities that would meet every age level's needs. There has been 50 percent growth in multigenerational housing options since 1980.
Additionally, the desire to have access to a full complement of services and care options has always been appealing but will continue to be more so as baby boomers get older and expect more options. This also translates to the desire for wanting great living spaces where they can get involved: for example, a variety of dining options rather than just one dining room, an arts and crafts space, state-of-the-art exercise equipment, internet lounges and coffee shops.
I've noticed changes during my 22 years in the senior-living industry. Ten years ago, apartment sizes were smaller in assisted living and the emphasis was more about care and less about space. Today, there are a growing number of seniors who are adamant they have both. New communities often have large one- and two-bedroom apartment options with higher ceilings, kitchenettes, big bathrooms with ample storage, extended eat-in kitchen areas with bar stools, etc. Gone are the days where a twin bed is all you can bring as you transition to a senior community – seniors want the comforts of home they are accustomed to, including their queen or king beds and their most treasured belongings. Many simply refuse to move unless they can have the space they want, regardless of the supportive services or day-to-day help they may need.
As it relates to memory care, trends include multisensory experiences that stimulate and soothe the senses. Water features, music, scent diffusers with pleasant aromas – much like what you experience at a high-end spa – are all appealing, plus features such as colored toilet bowl options that illuminate and are motion-activated to make it easier to find. Additionally, technology that can detect where residents are at every moment and if they fall – when it occurred and so on – offer better monitoring and provide great peace of mind to families who want to know as many details as possible and are accustomed to high-tech options in their personal lives.
The senior-living industry continues to evolve to meet the demands of each generation. It's an exciting time with so many technology companies seeing the opportunities and developing resident-centered programs and application platforms that have simply not been available before. Programs are now available to text family members every time their loved one is involved in a program, and iPads are available for the independent senior who can use this technology to lock and unlock their apartment doors, order medications, etc.
Such advancements coupled with the demand from families and residents to have the very best options, services and amenities mean more communities are focusing on creating experiences for their residents with a more intense focus around hospitality in beautiful residential settings.
In a nutshell, there is no reason to settle. Visit a few communities and find the one that not only feels like home but offers the amenities and services that are most important to you and your loved ones!