Retirement: How to Reduce the Financial Impact of Caregiving
| July 26th, 2019
Financial guidance for your financial life
---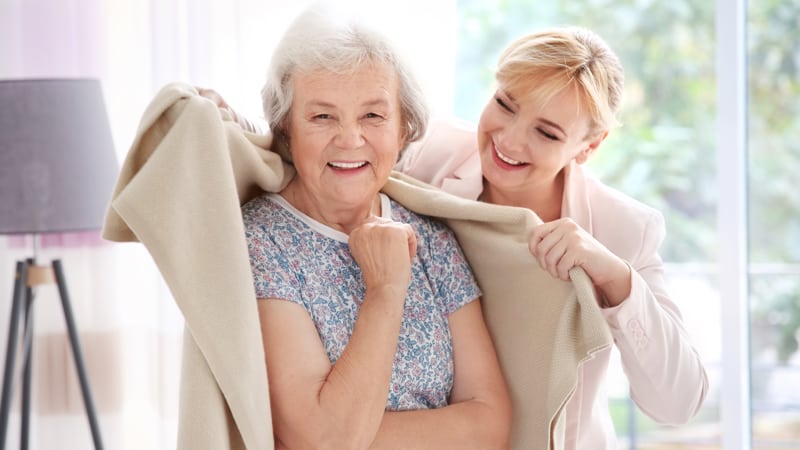 Some workers retire early to take on a new job as caregiver.
That was the case for Jennifer Cross, 59, of Minneapolis, who has been her 95-year-old mother's caregiver for the past three years. Before that, Cross had been working in furniture sales and visiting her mother four or five days a week at the assisted-living facility where she lived. Neither of them liked the facility. So when Cross's position was eliminated in 2016, she invited her mother to live with her and became a full-time caregiver.
"I just figured I could do this," she says. "I could take care of her, and that would be my job." Her mother pays her for caregiving, and Cross also works part-time teaching yoga.
Caregivers often take a huge financial hit, which can have ramifications for their retirement security. A MetLife study estimated that the amount of lost wages and reductions in Social Security and pension benefits totaled $303,880 for the typical caregiver age 50 or older who left the workforce early to care for a parent. "They put a lot at stake by leaving the workplace to be a caregiver," says Quentara Costa, a certified financial planner in North Andover, Mass.
Before you step into the role of caregiver, Costa says, hold a meeting with all other family members to discuss what you are willing and able to do, any compensation you might receive, and what help others will provide. The details can be written up in a family caregiver agreement so that there are no disputes – or hard feelings – later, she says. Families that wait until an elderly parent's death to discuss how a caregiver is compensated can end up squabbling over the estate.

Before quitting your job, make sure you have worked long enough to vest in your pension or 401(k) and have accumulated enough credits to qualify for Social Security retirement benefits. Also talk with human resources, which can help you avoid leaving free money on the table by quitting too early. For example, you may need to work until a certain date to qualify for an annual bonus, 401(k) match or profit-sharing payout.
Caregiving is stressful so don't overlook resources available to caregivers, including support groups and respite assistance to give you a break, says Amy Goyer, AARP's family and caregiving expert. Check your local Area Agency on Aging (find agencies at www.eldercare.acl.gov) to learn about support programs. Organizations that target specific illnesses often provide caregiver support. For example, if you're caring for someone who has Alzheimer's, contact the Alzheimer's Association, Goyer says.
Information for caregivers is also available at www.aarp.org/caregiver and the Family Caregiver Alliance (www.caregiver.org).
---
Eileen Ambrose is a senior editor at Kiplinger's Personal Finance magazine. Send your questions and comments to moneypower@kiplinger.com. And for more on this and similar money topics, visit Kiplinger.com.
(c) 2019 Kiplinger's Personal Finance; Distributed by Tribune Content Agency, LLC.