Richmond Museum and Tourism News
December 12th, 2018
Deepen your understanding of creation, military women and historic Petersburg
---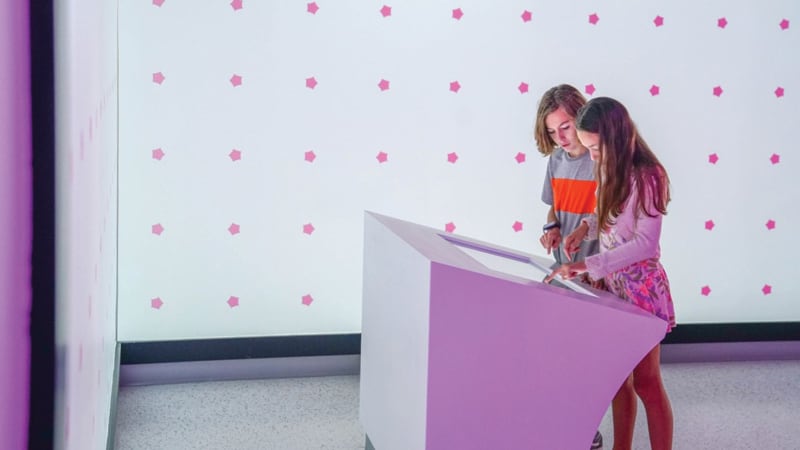 ---
The Science Museum's New Makerspace
Though seemingly left-brained, the Science Museum of Virginia never fails to encourage creativity, and their new exhibit and workshop is no exception. The Forge encourages participants to learn by doing and creating. On one side of the makerspace, the WestRock Gallery features product displays and active exhibits designed to inspire. On the other side, the Sharp Design Studio guides guests in hands-on activities to hone in on tool usage and skill progression. Regular challenges and workshops enhance the experience. This space encourages participants of all ages to both look and touch.
2500 W. Broad St., Richmond  |  SMV.org
US Army Women's Museum Renovations
Fort Lee's U.S. Army Women's Museum is relaunching with a fresh new look after $3 million in renovations and expansion. Since opening in 1955, the museum has worked to commemorate women's accomplishments in the Army through archives, exhibits and education. After recent renovations, it doubled in size, from 5,000 to 11,000 square feet. The museum has five educational galleries featuring women's contributions, dating back to 1775: Origins of Service, World Wars, Permanent Presence, Be All You Can Be and Post 9/11.
2100 A Ave., Building 5219, Fort Lee  |  AWM.lee.army.mil
Historic Petersburg Is on Clio
Explore historic Petersburg on foot – and in the palm of your hand. The city is now part of Clio, a smart-device app that guides users to historic locations while providing overviews, photographs and backstories in visual and audio form. Visit and learn about more than a dozen walkable sites in Petersburg, including Centre Hill Mansion, Union Station and Appomattox Iron Works. And hey – more sites are being added all the time!
PetersburgPreservationTaskforce.com. Available through the Apple and Android app stores.