Everybody Party Down
| November 16th, 2017
Richmond's soulful nightspots of the past
---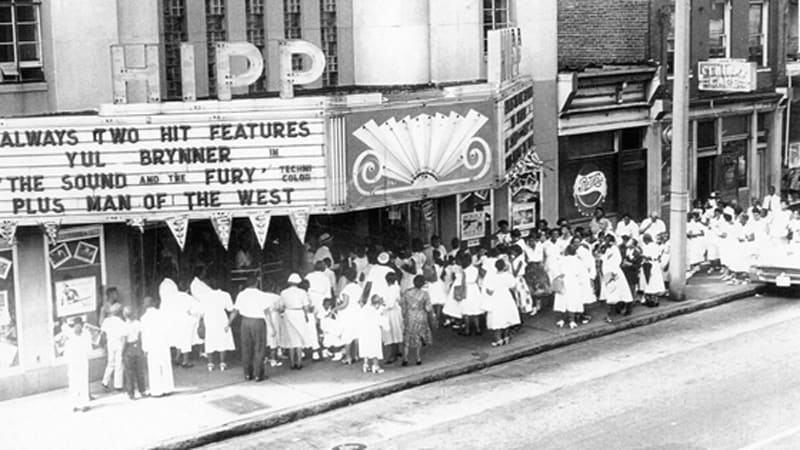 "Are they still gettin' down where we used to go dance?"
– Marvin Gaye, "What's Happening Brother?" (1971)
---
There was a time when if you wanted to meet someone new, show off a new outfit, get a little wild or just watch other people do those things, you had to go to a nightspot or club. You can check all those boxes in your bedroom with a smartphone these days, but that wasn't an option for people looking to "get on the good foot," "tear the roof off" and maybe even find "cloud nine," back in the day.
Let's look back at some of the clubs that are long gone (except for a few) but not forgotten.
1940s
The Hippodrome
Where: 526 N. Second St.
Top Billing: Billie Holiday, Nat King Cole, James Brown, Ray Charles
If Richmond was the Harlem of the South, then the Hippodrome Theater in Jackson Ward was the Apollo. The club opened in the 1920s and was the epicenter of commerce and nightlife in "The Deuce," which is what Second Street was referred to by African-Americans at that time. The venue has survived a fire, incarnations as a church and a movie theater and still stands as a historic landmark and fully operational theater.
1950s
Market Inn
Where: Piney Road in Washington Park
Top Billing: Jimmy McGriff, Stu Gardner Trio, Cannonball Adderley, Redd Foxx
It was simply the place to be for African-American entertainment. Especially for Stu Gardner, who allowed a regular club patron to sit on the drums during his trio's set, just so the audience could laugh at the faces he made. The funny drummer was comedian Bill Cosby, on leave from his service in the Navy. Years later, Gardner would write the theme song for The Cosby Show, and for its spinoff, A Different World.
Club 533
Where: 700 N. Third St.
Top Billing: Stu Gardner Trio, Taylor Lewis, J. Baxter and the S.A.U.C.E. Band
Opened in the mid-1950s, this private club was recently renovated and has been called the "gateway to historic Jackson Ward." While it once featured a house band with a piano player named Jaybird, the club is more civic-minded these days, hosting meetings for civic and social associations and sponsoring community service ventures.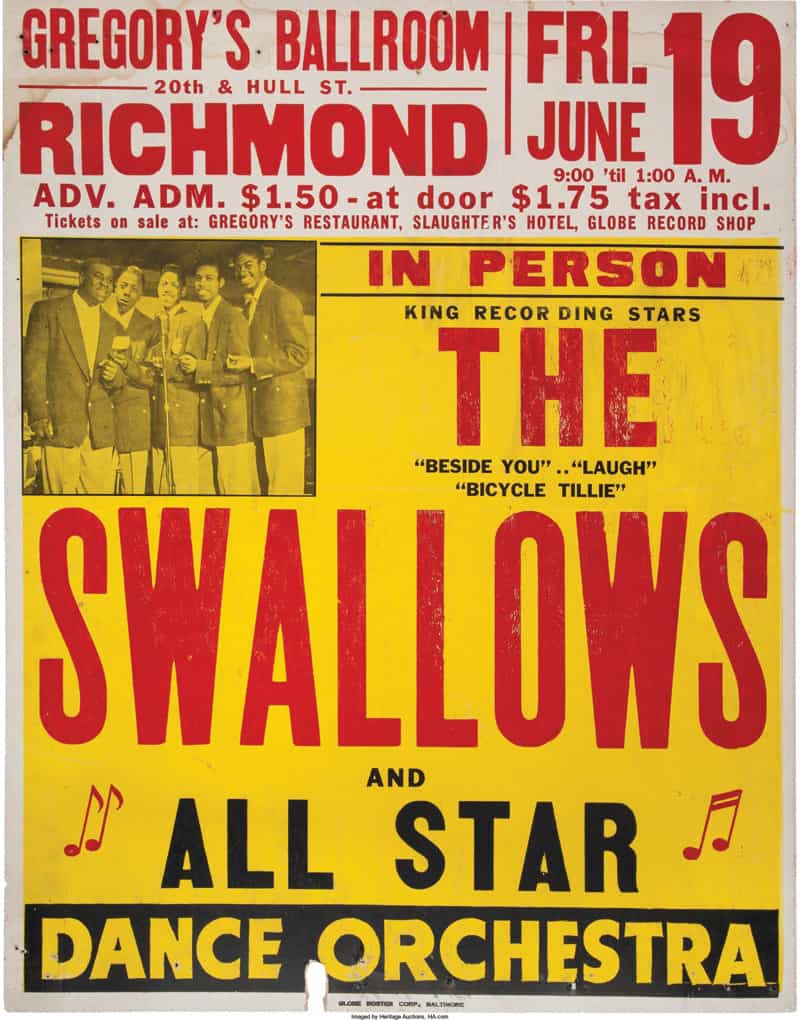 Gregory's Ballroom
Where: 20th and Hull streets
Top Billing: Trussel, The Swallows, The Unifics
One of Richmond's enduring nightspots, this Southside club stayed open until the 1970s. It was one of the few second-floor nightclubs in Richmond. Bill McGee, a member of the funk band Trussel that played the club and who helped load the equipment, recalls a 30-step staircase that led to the entrance and "no elevator." Club patrons also enjoyed music between band sets, played by Barksdale "Barky" Haggins, a record store owner who was Richmond's first accidental DJ.
1960s
Clay St. Coliseum
Where: First and Clay streets
On Stage: James Brown, The Supremes, Patti Labelle & the Bluebelles
A rare venue of its time that drew integrated audiences, the Clay St. Coliseum brought Richmonders together to see some of the most popular R&B performers in the country. The building remains the site of joyful noises and large gatherings as a church known as the Refuge Temple Assembly of Yahweh.
Rendezvous East
Where: 24th Street and Jefferson Avenue
On Stage: Major Harris, Lil Walter, The Bonneville Quartet
Some clubs had an ambience, a theme or a certain mystique. The Rendezvous East wasn't one of those. It was located in an old Safeway, and its renovation included some paint and the addition of a few tables and chairs. The club, which regularly featured local talent, eventually succumbed to the market dominance of the Clay Street Coliseum.
Sahara Club
Where: 2900 block of North Avenue
Top billing: The Temptations, Four Tops, Stylistics, Smokey Robinson
Located in a former bowling alley, this was the nightspot that eventually eclipsed the popular Market Inn, with its spacious floor plan and national acts. The club is also remembered for its 1969 Battle of the Bands contest, which ended with Lil Walter & The Average Black and White Band bowing to Stacy Henry & the Majestics.
1970s  
Third World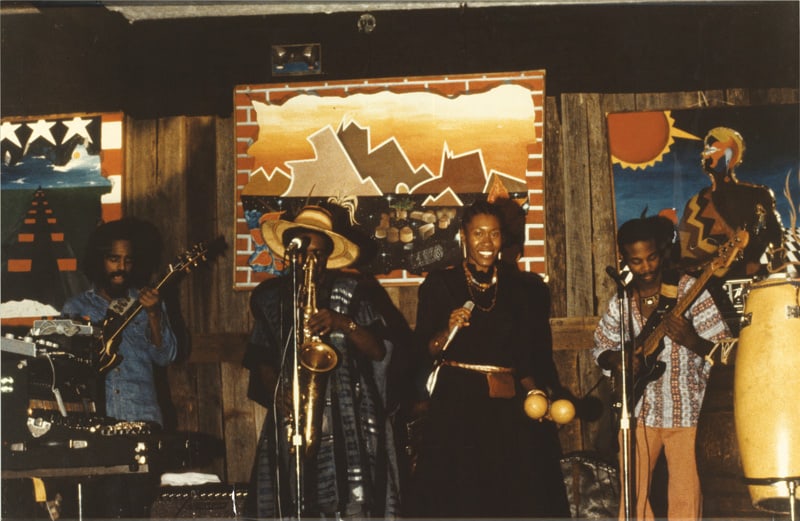 Where: West Broad and Laurel streets
Top Billing: Roy Ayers, Plunky & Oneness
Third World is recalled as Richmond's first progressive nightclub that catered to an African-American clientele. Founded by four Virginia State University alumni, the club sold smoothies and pita sandwiches and featured colorful murals on the walls. It was cool, but the location would be remembered for its 1980s incarnation, Ivory's Uptown Lounge.
Ebony Island Club, aka Kozy Kat
Where: 2900 North Ave.
Top Billing: Whole Darn Family, Sam & Dave, Joe Tex, The Manhattans
Another former bowling alley converted to a club, Ebony Island was known for its large stage and good acoustics. It remained open until the late 1980s, when a young rapper named LL Cool J was among its special guests. A reunion party was held in September 2016, featuring R&B singer Tony Terry and Sam the Beast.
There were many more places that brought the fun out of Richmonders, such as the Esquire, Nightland, the Tempo Room, the Pink Garter, Maxwell's Restaurant, Piggy's Attaché and Top of the Tower. Some might remember private spots such as The Devil's Club (still open), Owouti's and The Railroad Club. While most of these nightspots are shuttered, their memory hasn't faded out. As the smartphone generation uploads their kissy faces and emojis, our good times are fine in cloud nine.
---
Craig Belcher is a former 13-year-old genius and record collector. He has worked as a teacher and reading tutor in Henrico County schools for 12 years. Should you come to a word you don't recognize in this issue, he suggests that you look at the letters and think about the sounds.