Richmond's New Veterinary Radiation Center
| February 10th, 2017
Keeping beloved furry friends closer longer
---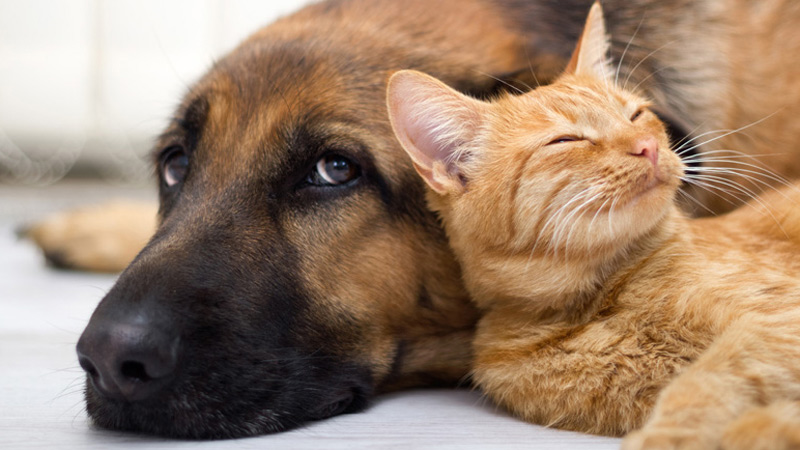 In 2010, Colleen Greene's Australian shepherd, Kasey, was diagnosed with a brain tumor. The doctors said the dog had only two months to live without radiation, but the closest radiation centers were in Northern Virginia and Raleigh. Five Sundays in a row, Greene drove Kasey to Springfield and then returned each Friday to take him home for the weekend. After receiving chemotherapy as well as radiation, Kasey lived another three years and two months and celebrated his 16th birthday.
So when Chloe, Greene's 15-year-old beagle mix, was diagnosed with a bladder tumor early last year, Greene again made the trek to Northern Virginia, this time staying in a hotel while Chloe underwent five days of palliative radiation therapy. The treatment resolved the beagle's urinary symptoms for 10 months, also increasing her energy level and appetite. But then in November, Chloe experienced a recurrence of her symptoms. This time, Greene and her best friend didn't have to head north on I-95 for therapy – instead, they just crossed the river from their home in Midlothian for treatment in the newly opened Advanced Radiation Treatment Center (ARTC) on Staples Mill Road.
FETCH a Cure, a Richmond nonprofit that educates pet owners about animal cancer and helps fund treatment, was the driving force behind this new center. After the nonprofit's founder, Mike Holland, had to take his St. Bernard, Hannah, to Northern Virginia for radiation in 2006, bringing a veterinary radiation center to RVA became an important part of the nonprofit's mission.
To operate the center, FETCH partnered with The Oncology Service (TOS), which provides veterinary care in Richmond and Northern Virginia, and began fundraising the $1 million for equipment and office/clinic space in 2014. By October 2016, all the pieces were finally in place, and the new center opened, giving area pet parents the comfort of keeping their sick dogs and cats close while being treated.
"Not only are we closer to home for this community," says Dr. Lauren Smith, radiation oncologist at ARTC, "but we're also delivering top-notch services."
By "top-notch services," Smith is referring to the state-of-the-art CT and radiation equipment that allows her to more precisely target tumors, not only improving the effectiveness of the radiation but also decreasing the number of treatment sessions and reducing damage to surrounding tissue. Only 10 to 12 other practices across the country, typically universities with greater access to funding, have equipment this sophisticated, which puts Richmond on the map for animal cancer treatment.
While Smith is hesitant to use the word "curative" in relation to the therapy, often radiation can gain pets two or three extra years, which is significant in a dog or cat's lifespan. But the pet's quality of life is always the doctor's primary goal. "I feel like we're always walking this tightrope of trying to kill as much cancer as possible while making sure patients are feeling as good as possible," explains Smith.
Chloe's first round of therapy staved off her symptoms for 10 months (an extra four months beyond what the doctors predicted). Smith says a second round of radiation is typically about half as effective. Says Chloe's mom: "We're just accepting every day as an extra day and enjoying it."
Although radiation can give many pets extra time with their families, there's a sizable price tag attached, which can sometimes keep pet owners from moving forward. "There have been a couple of people who have looked at me like I didn't have a brain [for spending so much money]," Greene admits.
FETCH, which helped fund Kasey's therapy as well as Chloe's first treatment, contributes to life-saving cancer treatments for 30 to 40 pets in Virginia, Maryland and Washington, D.C. each year. (Treatment is not limited to that provided by TOS or ARTC.) Pet owners qualify for these gifts, which range from 20 to 40 percent of the cost and average $2,200, based on their financials and pets' prognosis. To pay these gifts forward, many recipients choose to volunteer their time or donate to the organization.
Just a month into operation, ARTC already has a handful of patients. With the capacity to serve about 100 animals per year, the center is expected to draw clients from Charlottesville to Tidewater.
"It's been a labor of love," says FETCH's executive director, Joanne Silverman. And Greene, along with many other RVA families, will feel that love every additional day they have their pets with them.