Skip to the Half, My Darling
| November 13th, 2018
Local runner planning to skip a half marathon
---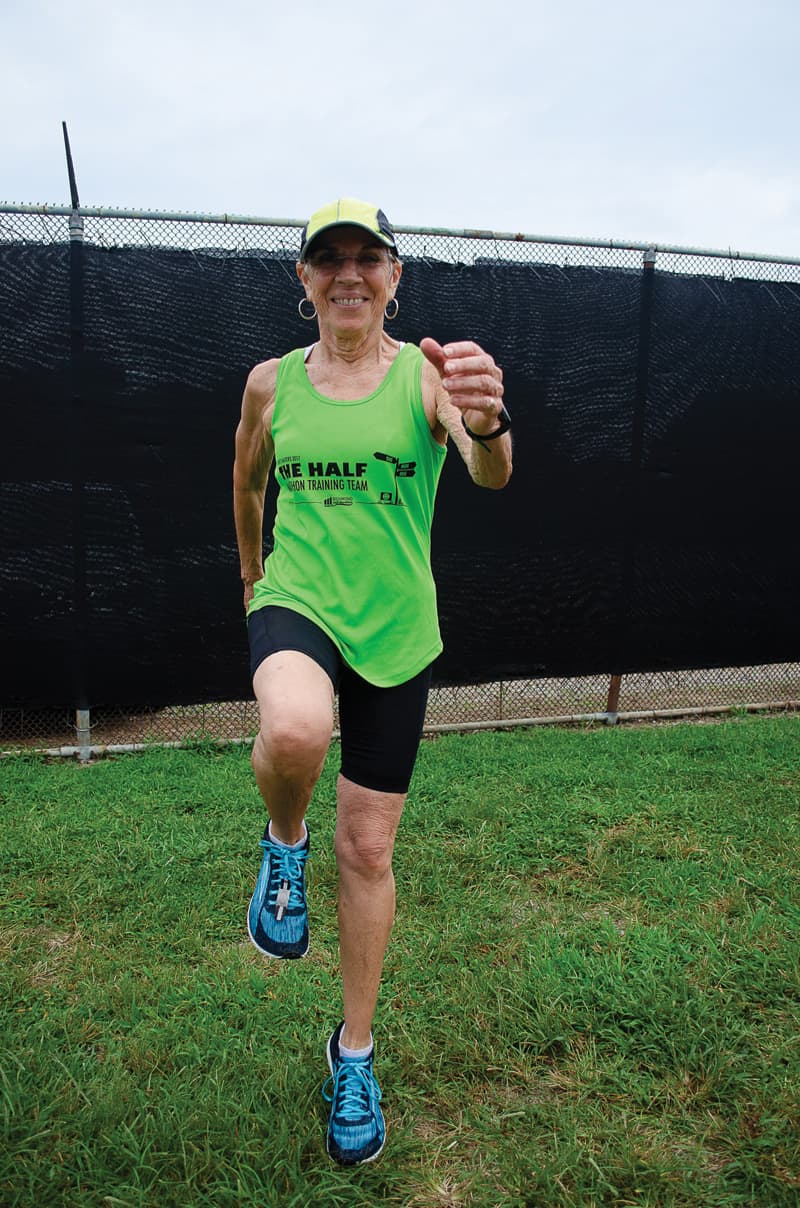 I know, many of us already skip half marathons and plenty of other running events. But in this case, "skip" refers to that joyful means of ambulating that seemed to come naturally to us as kids. And Ro Gammon will be moving in that manner for 13.1 miles.
Many Richmonders know Ro Gammon as a runner – more specifically, as a running coach. She has acted as head coach of the Sports Backers Half Marathon Training Team since its inception in 2009. The 14-week program trains runners specifically for the Markel Richmond Half Marathon in November. But to celebrate her 70th birthday this fall, Gammon is planning to skip a half marathon.
After the idea of skipping a race hit her, Gammon discovered iSkip.com, dedicated to skipping for all ages. Founder Kim "Skipper" Corbin created the website in 1999 to spread the message. She's had her ups and downs but continues to share skipping as an option for fun and fitness. And Corbin isn't alone. This September, for example, the 2018 Austin Skipathon will "raise knees and funds for Foster Angels of Central Texas," after having raised more than $37,000 for foster care in 2017.
During her training, Gammon has found that skipping is more difficult and slower than running. "It uses up more oxygen and the caloric usage is greater, she says." She told some people who are running the same race that she is to "finish, drink a few beers, go back and shower, eat lunch, then come see me while I'm crossing the finish line!"
But she's not concerned about her finish time for the half marathon. "I'm just having fun," she says. "No pressure because it's not like I'm planning to win my age group. So I finish when I finish. If the course closes, I'll keep going anyway."
As for her strategy, she says, "I'm experimenting with intervals like skip-run-walk – at least it might get me to the finish sooner."
Since Gammon will be supporting the Half Marathon Training Team runners during the Richmond marathon rather than participating, she's signed up for the Chartway Norfolk Harbor Half Marathon on Nov. 18. BOOMER wishes her the best of luck!
UPDATE: Here's how she did!