Rocking Richmond in 1969
| June 21st, 2019
A musician remembers the good old days
---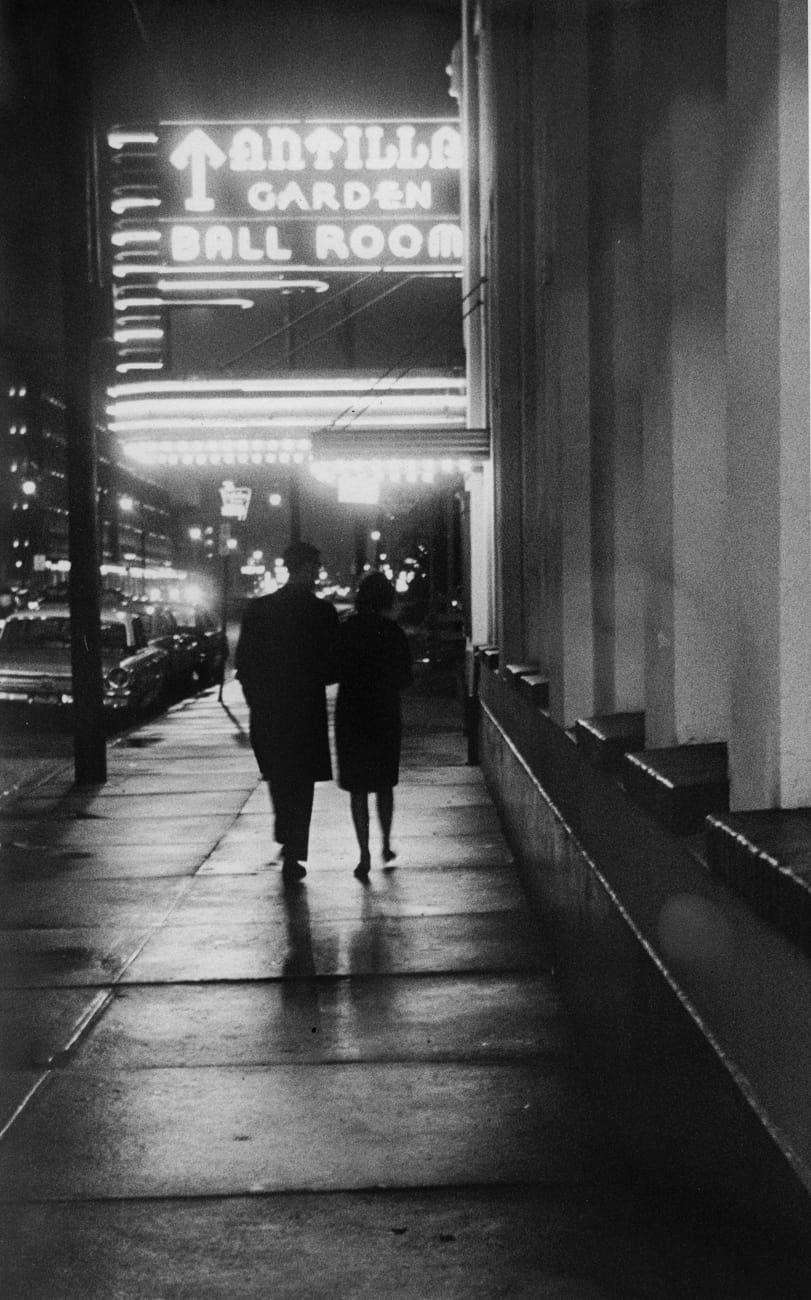 On the radio in 1969, we were listening to the most depressing song ever, "In the Year 2525" by Zager and Evans, and the saccharin, yet catchy "Sugar Sugar" by the Archies. Credence Clearwater Revival was super-hot, and Elvis was riding high with his last number-one record, "Suspicious Minds."
And here in Richmond, a hometown band was signed to the world's most prestigious record label through a series of events that prove the old adage, "Truth is stranger than fiction." The group consisted of eight young men – my group, "Ron Moody and the Centaurs" – and the label was Columbia Records.
Having recorded the two sides of a 45-rpm record, we proceeded to have the record pressed on a hometown label, ColPar. After positive response, we decided to shoot the moon and try our luck with the city's powerhouse AM station, WLEE. To our good fortune, program director Dick Reuss liked the record and, employing another old adage, "It aint what you know, it's who you know," he proceeded to play it over the phone for a connection at CBS in New York. To extend our lucky streak, they, too, liked the record. Within a few weeks, "If I Didn't Have A Dime" was pressed on the famous red label. We were now label mates with Chicago, Blood, Sweat, & Tears, and Janis Joplin.
To add to our good fortune, "Dime" reached number one on all three pop stations in Richmond in June 1969 and hit number one in Raleigh and several other stations.
Oh yeah, then there was the outdoor concert we played in The Carousel Parking Lot (now Burlington Coat Factory at Horsepen and Broad). The show was sponsored by WLEE, our record had just been released, we were getting tremendous airplay and the crowd was gigantic. If everyone who ever told me they were there was really there, we'd have jokingly had another Woodstock on our hands.
Our friends, Bill Deal and the Rhondels, were also riding high with their hits, and we played a show together at The Rogues Gallery in Virginia Beach. During the break, we all walked upstairs and, on a funky little black-and-white TV with a coat hanger for rabbit ears, we watched Neil Armstrong take a "giant leap for mankind."
WHERE BANDS & RICHMONDERS PLAYED
Sadly, the greatest venue in Richmond history met its demise in 1969. Tantilla Ballroom, "The Ballroom of the South," was reduced to rubble after 36 years as the crown jewel of area entertainment. The facility, built in 1933, was nearly a block long and was this town's go-to location for all genres of talent. In the 1930s and '40s, it welcomed big band notables like Glenn Miller and Benny Goodman, and the edifice included a retractable roof for dancing under the stars. By the '50s and '60s, as musical tastes changed, Tantilla hosted many rock, jazz and soul concerts.
Inside, the stage was enormous and rose high above the huge wooden dance floor. Bar service was "Bring Your Own Bottle." The first floor also housed a duckpin bowling alley, Tiny Town.
As a member of a band who performed there many times, I witnessed many young men enter by the front steps with their dates but exit by the steep metal steps at the rear of the building. Their exit, precipitated by an excess of alcohol resulting in questionable behavior, was facilitated by the establishment's very capable bouncer. These were the same steps that bands were required to use to load in their equipment. Today, I cannot fathom carrying an obscenely heavy Hammond B-3 up those narrow steps; but I'm not 20 years old anymore.
Other fondly remembered venues are The Mosque, now known as The Altria Theater – many folks are not aware that beneath the opulent concert setting upstairs is an expansive area that has housed many a good-time dance – Tilly's in the West End, The Wigwam on Route 1 and The Satellite on Petersburg Pike.
I'd be remiss if I didn't mention some other bands with whom we shared the stage: The Jokers Wild, The Escorts, King Edward & the BD's, Gregory D and the Main Men, Bill Deal & the Rhondels and so many more whose names escape me. We were fortunate to be on stage with many national acts like The Drifters, Percy Sledge, The Showmen, Billy Stewart and more.
And there were parties galore at college fraternities (trust me, Animal House was not that big of a stretch), high school gymnasiums (can't begin to recount all the proms we played) and even fashion shows where we performed between new-fashion presentations at the now defunct but never-forgotten department stores, Miller & Rhoads and Thalhimers.
Richmond was a great place to be young and feeling on top of the world in 1969.
---
Richmond musician Ron Moody had his first gig at age 15 and his first hit record at 19 and continues to entertain fans a half-century later through Ron Moody & The Centaurs and The Ron Moody Band.
---
On March 23, the Tantilla, at 3817 W. Broad St., held its final event. It had opened in 1933. The Richmond Times-Dispatch reported the next day, "At 1 a.m., Babe Barnes and his orchestra struck up 'Auld Lang Syne,' and Tantilla Gardens, for 36 years a landmark in Richmond, closed the doors of its large ballroom to its last dance."