Romancing the Spouse at Virginia B&Bs
| March 13th, 2019
For the best results, let your wife choose the destination
---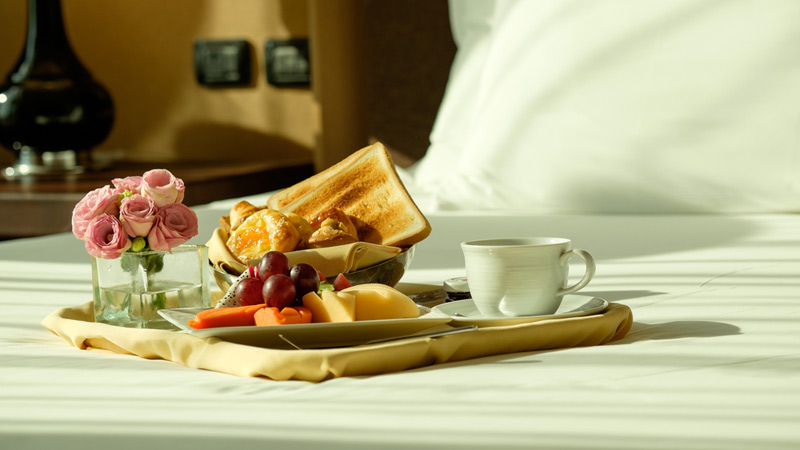 Fifty-five years ago I surprised my bride with a trip to Fayetteville, North Carolina, for our honeymoon. I chose Fayetteville because that city was the national headquarters of Putt-Putt, and as a teenager at the time, one who was obsessed with miniature golf, that city seemed to me the perfect place to honeymoon. Barb was less enchanted, and as a result, she's the one who always decides where we'll celebrate Valentine's.
She generally makes reservations at a bed-and-breakfast somewhere in Virginia with something unique to recommend it, though that special feature has never included a nearby Putt-Putt or a putting green on the premises. I never know where we're going until we arrive, but I've visited a lot of places in this state that I wouldn't have seen without these Valentine's Day excursions.
Readers sometimes ask which place I've liked best. I can pinpoint a couple of favorites and recommend more than a score of others, including some strong runners-up located close to Richmond (though I can't be sure which ones are still in operation).
One favorite was surely High Meadows in Scottsville – that's the only one we've been to twice. High Meadows was a home in two parts, the federalist part of it dating back to 1832 and the Victorian part added in 1882. Each half was furnished and decorated in its period, with fireplaces and claw-footed bathtubs, handmade quilts and four-poster beds.
There was a vineyard, and wine to sample in all directions, books of poetry in the rooms, and a wonderful restaurant in the English basement. It snowed while we were there, and I remember the silence and beauty of the world when we got up on Valentine's morning.
While I associate High Meadows with romantic ambience, I remember Sleepy Hollow for its ghost, the Roxbury Mill Inn for its Brobdingnagian bed and the Inn at Three Bridges for the friends we made there.
Our innkeeper at Sleepy Hollow in Gordonsville greeted us at the door on a dismal rainy and gloomy night with hot drinks – and a reassurance that though we were assigned the Ghost Room, the ghost had been exorcised by a local priest. But either Miss Ghost had crept back in or we had fun imagining her because Barb and I both felt her rather peaceful presence that night as the rain beat on the roof.
New meaning for the term 'Lover's Leap'
For Valentine's 1996, Barb found the charming Roxbury Mill Inn out near Doswell, built around 1720, with polished pine floors, ceiling beams, rockers, antiques and a millwheel that you could hear soothingly turning during the night. There was also a bed so big and so high off the floor that I had to get a running start to get into it. Once in, I realized I was thirsty and had to get back up, then had to get up again to move my glasses to bedside – each time running at the bed full bore and leaping onto it as Barb laughed so hard the innkeeper must have wondered what the devil we were doing in there.
All I need to say about Three Bridge in Powhatan is that it's the friendliest place we've ever been, and the flowers and candy in the room were just the start. Lovely people, lovely place. And the nearby County Seat restaurant is a fine experience in itself.
Our other special favorite is the Hope and Glory Inn in Irvington, and our night there was like no other. We were the only guests that night. We danced alone in the beautiful lobby to Frank Sinatra, and we peered into every one of the cleverly decorated rooms, choosing the one we wanted for our own that night. You'd have to see Hope and Glory to appreciate its whimsy, its charm and its character. Any man who would choose to honeymoon in Fayetteville is undeserving of Hope and Glory.
(And gentlemen, I can tell you from experience that a boxed set of Three Stooges movies is apparently not a good Valentine's gift.)
---
Editor's Note
Hope and Glory Inn is still open for business. Find your Valentine getaway at HopeAndGlory.com in Irvington!
11 Favorite Virginia Boutique Hotels
Goldilocks Visits Blowing Rock, North Carolina