Running the Monument Avenue 10k for 18 Straight Years
| January 11th, 2017
Boomer Brad Armstrong has run every Monument Avenue 10k with his daughters by his side.
---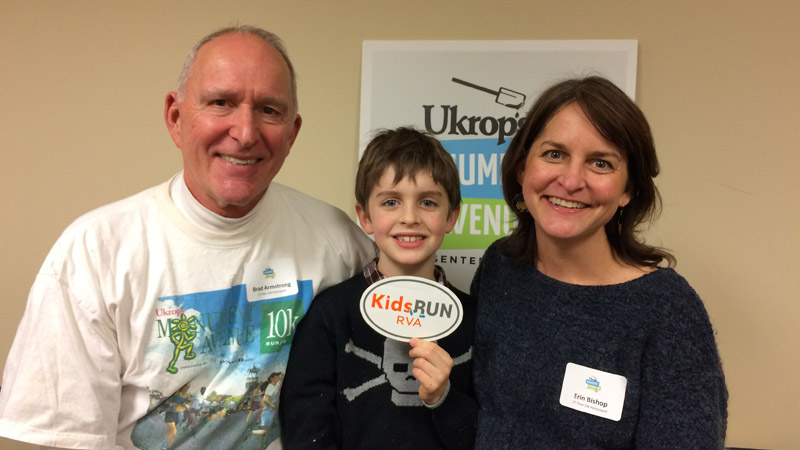 As the Monument Avenue 10k turns 18 this year, lifelong 69-year-old runner Brad Armstrong will run his 18th consecutive Monument Avenue 10k. One of the few who can claim to have participated in this event each year in its existence, Armstrong claims another point of pride, one closer to his heart: his daughter, Erin Bishop, has been by his side each time.
At a January event promoting the April 1 "Ukrop's Monument Avenue 10k presented by Kroger," Armstrong and Bishop spoke about their experience.
"When my daughter turned 5, we started running together," Armstrong recalls, "first just around the block, then around two blocks, then three blocks. She's in her early 40s and we've been running together for 35 years."
Running the Monument Avenue 10k has become a family tradition. Armstrong's younger daughter, Annie Armstrong, has traveled the 6.2 miles up Monument Avenue and back with them every year but one (she was in San Francisco and pregnant). This year, Bishop's 8-year-old son, Miles, is considering running the Virginia 529 Kids Run.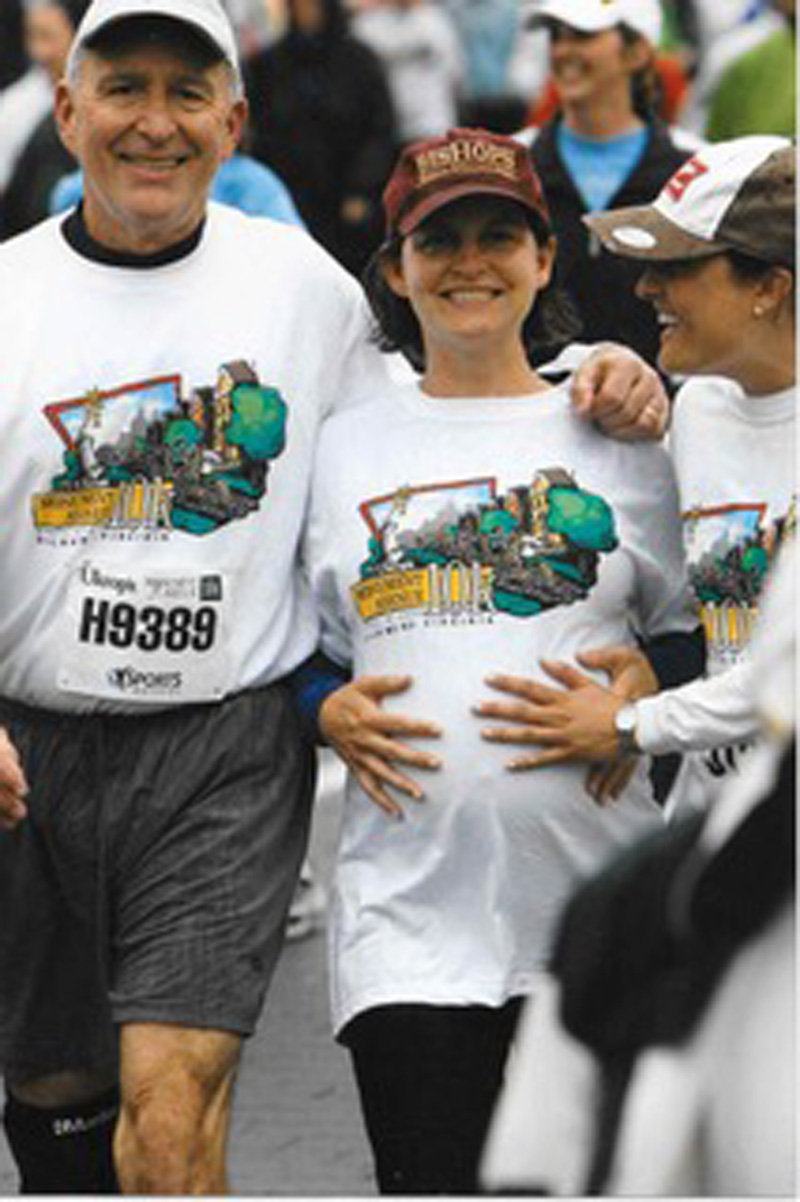 "Going out and exercising with your family is a great way to spend time together," Armstrong said. "Especially when they were teenagers, I would learn stuff during runs that otherwise I wouldn't have learned. The endorphins get going and the truth starts coming out!"
Besides family time, Armstrong appreciates other benefits of running. "Being out there in the world, in nature, it's just such a joyful thing. I always feel better after, and it changes my point of view about the world. A good run does everything to wipe out things that are bad."
For Armstrong and his daughters, the Monument Avenue 10k isn't about achieving time goals. And they have faced challenges along the way. The year Bishop was pregnant with Miles, they walked the distance together. Another year, Armstrong had walking pneumonia. "I've had multiple knee surgeries," he said, "so there have been times when there was more walking than running."
"We have a rule – the slowest man sets the pace," Bishop explained. "We're side by side. At every finish line, we're holding hands, running across together."
"We'll talk about life," Armstrong added, "solve the problems of the world together!"
For those who are considering the 10k, Armstrong advises, "Just do it. You don't have to run all the time, you can walk, too."
The 2017 Monument Avenue 10k
The annual Sports Backers event has a new sponsor, Kroger, and a modified course. Because of ongoing construction at Monroe Park, the turnaround will move a block to Staples Mill and the finish line to Schaeffer and Laurel. Instead of having the after-race party at Monroe Park, Sports Backers will host a street festival on Laurel, Cathedral and Floyd. (Access to parking decks will not be affected.)
One of Richmond Sports Backers' most recognized events, the Monument Avenue 10k reaches deeper into the community than just race-day participation.
In partnership with the YMCA, Sports Backers offers a 10-week 10k training team (beginning this year on January 21), for walkers as well as runners. This year, the program has added two stroller-friendly locations (at Deep Run Park in Henrico and Rockwood Park in Chesterfield) and a virtual training team. Twenty members of the Wounded Warriors will be on this year's training teams and participating in the race.
In addition, Sportable Richmond Adaptive Sports and Recreation will host two 10k training teams, including people who are gaining independence by walking in the 10k, those who use racing chairs and elite blind runners with a goal of qualifying for the Boston Marathon.
Jon Lugbill, executive director at Sports Backers, has met many runners who were inspired to move up to longer races, such as marathons, after first running the 10k. For others, he said, "Running becomes a lifelong journey of physical health and wellness."
Or as Bobby Ukrop said at the January event, running has helped people "live younger longer."
"What keeps us doing this is we want to stay healthy and live as long as we can," said Brad Armstrong. "And the time together is precious. Even when we're not feeling great, we do it because of the time together … When I can no longer run, I'll walk."
Details and registration are available at SportsBackers.org.