Russell Wilson's Family Story Reveals Kings and Slaves
| June 7th, 2016
Football star Russell Wilson came back to his hometown in April, receiving a standing ovation from The Richmond Forum audience at the Altria Theater.
---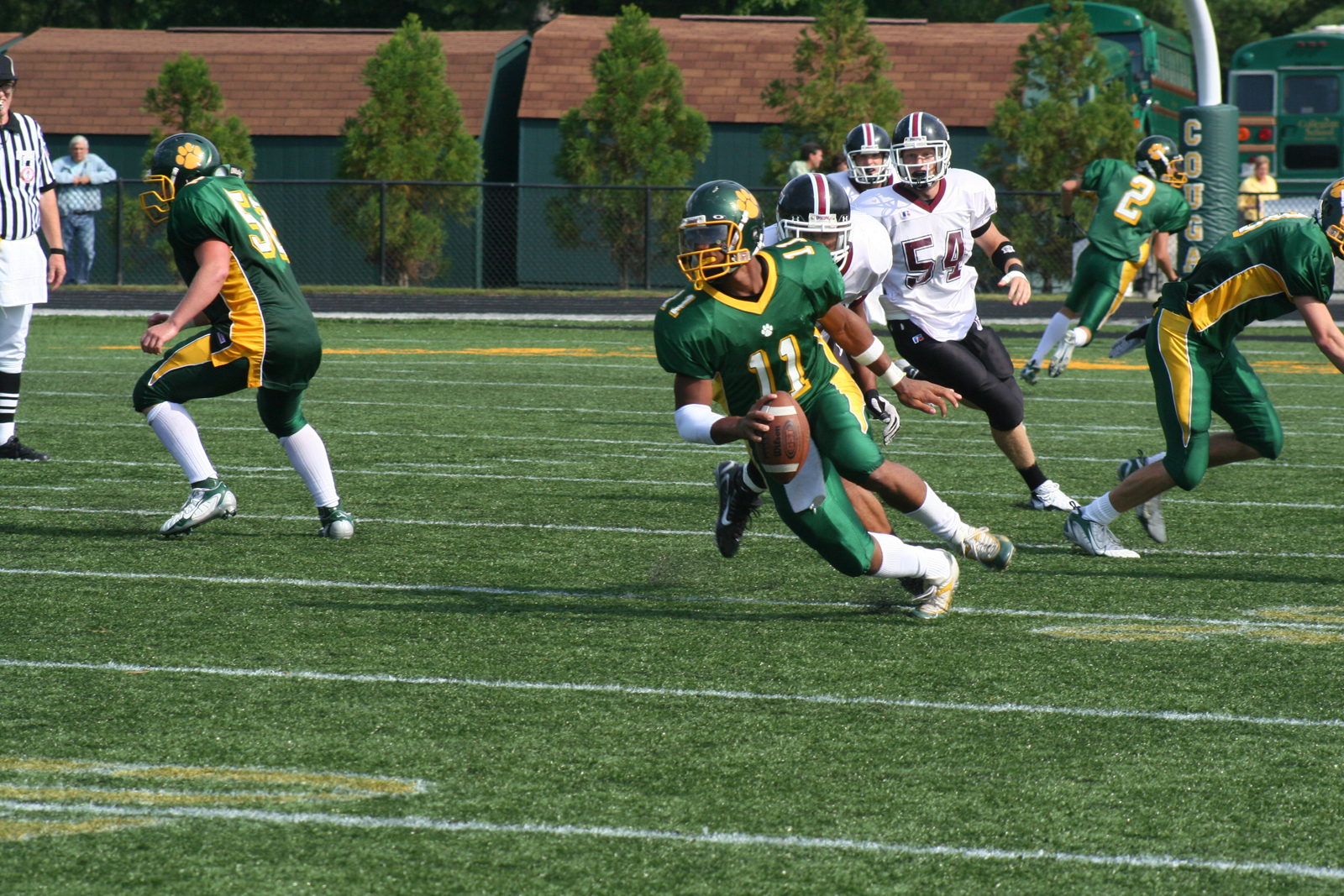 Football star Russell Wilson came back to his hometown in April, receiving a standing ovation from The Richmond Forum audience at the Altria Theater.
But Wilson had to share the applause with a woman who died a century and a half ago.
Historian Henry Louis Gates Jr., host of PBS' Finding Your Roots, a genealogy-based series with celebrity guests, sprung a number of surprises on the Seattle Seahawks' star quarterback during the unusual live program.
Some had been a surprise even to Gates.
AN ACHIEVING FAMILY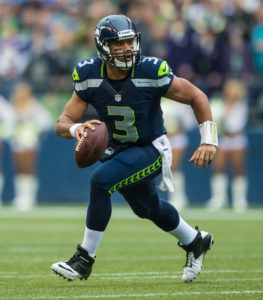 Wilson knew that his grandfather Harrison Benjamin Wilson Jr. had been president of Norfolk State University – and some other Wilson family members in attendance likely knew that his great-grandmother, Marguerite Ayers, was named New York's "Mother of the Year" in 1954.
But this was a journey into the unknown. Selected ancestors going back centuries were revealed. Royalty was present: One line ran back to Arnulf, Bishop of Metz, who was born about 582; through that lineage, Wilson is connected with Charlemagne and several English kings.
Gates and his team of researchers found slaves – and their names – on both sides of Wilson's family, going back more than two centuries. "Many African-Americans can't go back this far – because slavery is an abyss as far as records are concerned," he explained.
"I knew I had some family in slavery," Wilson said.
Two on Wilson's mother's side – great-great-great-great-grandfather Britton Turner and his son, Washington Turner – are recorded in an 1867 poll book now on display at the Library of Virginia, Gates said. "Britton and his son, Washington, registered to vote in Southampton, Virginia, as soon as they let black people do that … just two years after emancipation. You know how rare that is, Russell?"
CHARITY SOUTHGATE
The evening's show-stopping revelation, however, was the story of one of Wilson's great-great-great-great grandmothers on his father's side.
Charity, her husband and their children had been named in the 1850 census. "It means they weren't slaves at all; they were free," Gates said.
After much research, Gates and his team discovered Charity had been born to a white woman in Loudoun County, Virginia, about 1807. Her father most likely was a slave. Charity should have been considered free at birth, however – a child's status at that time was based on the mother's status.
But her mother gave Charity to relatives in Kentucky. Eventually the girl was sold into slavery. In 1824, however, Charity sued for her freedom – an incredible act, Gates said. Her owner agreed to release her – but not for 10 years, when she would be 28. A year later, Charity married a fellow slave, Allan Southgate, and had five children while waiting.
Freedom didn't come. Charity sued again, this time for her children as well. Meanwhile, Charity bought her husband's freedom. Finally, 23 years after she first filed suit, a judge ruled that Charity and her children were free.
"Some of our ancestors may have grown up as slaves," Wilson said in his concluding remarks. "Some may have been slave owners. … We forget we're all human. …
"What it all goes back to is really loving people," Wilson said. "Charity, the love that she had for her children, the desperate need to be freed and to save her children, most important, and to save her husband.
"If we want to grow as a culture and a community and a people, sometimes you have to … really look deep inside and love people." He laughed and added, "because you're probably connected."