Sage Advice: Petty Cattiness Among Friends
December 26th, 2018
Learning to live by the Golden Rule
---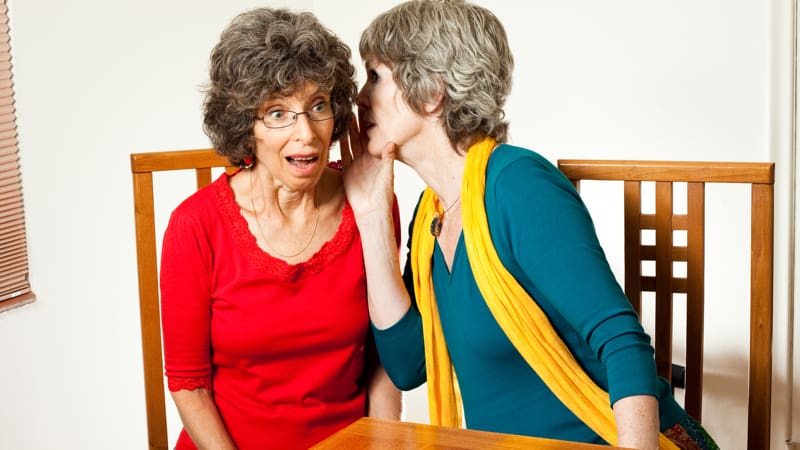 Dear Amy: I'm struggling with comments from my women friends regarding my appearance.
Weekly, at church, I have encountered comments like: "Oh, your hair is wet!" (The implication is: You come here every week – get it together!)
Here's another: "WHAT is wrong with your chin? (Two inflamed spots.)
Or this comment after a full-body appraisal: "So WHAT are you wearing today? Hmm, the way you dress – you're such a hippy girl!"
Amy, I am freaking 62 years old and have been going to this church for 20 years. Yet, I never really got the memo of dressing for other women.
I know of many sarcastic ways to respond, but I would rather say something more benign like, "Well, I just wanted to come to church today."
I wish to find solidarity in my women friends, but instead we pick on each other in petty ways.
Confession: I used to do this, too, but now I only make complimentary comments.
– Sad in Sacramento
Dear Sad: You confess that you used to talk in this openly judgmental way to other women, but now you only deliver compliments.
This is your penance. It is called: "What comes around, goes around." Or, more Biblically: We reap what we sow." I like your statement, "Well, I just wanted to come to church today."
It's time for all of you to become more intimately connected with the Golden Rule.
---
In the tradition of the great personal advice columnists, Chicago Tribune's Amy Dickinson is a plainspoken straight shooter who relates to readers of all ages. She answers personal questions by addressing issues from both her head and her heart. A solid reporter, Dickinson researches her topics to provide readers with informed opinions and answers. Ask Amy, P.O. Box 194, Freeville, NY 13068
© 2018 by Amy Dickinson