A Culinary Experience for the Foodie in Us All
| May 3rd, 2018
The annual Savor event provides craft beer and gourmet cuisine for satisfaction like your taste buds have never known
---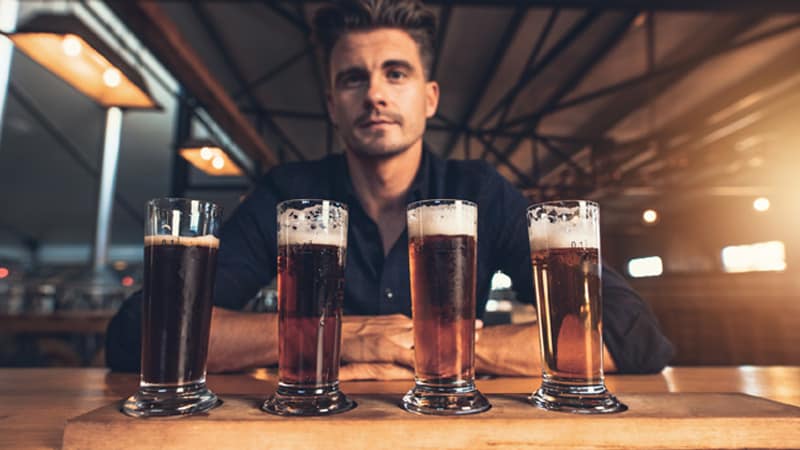 Glide through the historic pillars and captivated throng of fellow satiated guests. Float around in an intoxicating blur of savory nibbles, gourmet hors d'oeuvres, and delicate desserts all accompanied by craft beer that seems as though it were brewed for that very dish.
Drain your glass. Have it quickly refilled. Disappear into the crowd.
Try a bite. Take a sip. Look around. Savor the experience.
WELCOME TO SAVOR.
Savor is America's favorite (okay, one of their favorite) food and beverage festivals. The event, spanning two evenings, is filled with decadent bites, craft beer, and many very satisfied palates.
Paired alongside the strategically selected array of craft beer are many unique culinary samples, each one crafted specifically for its adjoining brew. The menu is chosen and prepared by Executive Chef Adam Duyle of the Brewers Association, the trade organization representing independent craft brewers, assisted by a small team of fellow culinary maestros.
The chefs promise to delight with dishes such as duck meatball a la orange, pork loin tostada, baked clam, and tiramisu cannoli.
At Savor, nearly 100 brewery tables dot the historic and immaculate National Building Museum venue, each one eager to provide its own petite but memorable experience to your evening.
Actually, I take it back – it must be America's favorite food and beer festival.
DAHLING, WHO ARE YOU DRINKING?
Hundreds of small, independently owned breweries nationwide apply for representation at Savor each year, but this year, only 90 made the cut. You'll spot familiar breweries such as Hardywood, Ardent, and Stone, but you'll really want to experience tastes from breweries thousands of miles away – like Kohola Brewery from Hawaii; Lawson's Finest Liquids from Vermont; and Good Life Brewing from Oregon. Many of these don't distribute to Virginia, so you likely won't have even laid eyes ­– much less tongue – on their product.
And each brewery, regardless of familiarity and prominence, is allotted two beers to showcase, each one carefully chosen to impress.
Have questions, comments, or drunken compliments about the beers? Tell the creators themselves! Whereas most beer festivals are manned by well-intentioned volunteers, Savor invites the owners and brewers to pour their own brews and give guests the rare opportunity to chat with the experts.
SO MUCH TO DO, AND SO LITTLE TIME
But the festivities aren't limited to two short evenings. Partake in rare beer tastings and events in the week leading up to Savor. Learn about the National Museum of American History's relationship with breweries. Take a mini beer tour in the heart of D.C. Or continue your eating and drinking frenzy on Friday evening with a late-night brunch event with unique beers from Founder's Brewing.
PARTING IS SUCH SWEET, TART SORROW
You and your buzzed belly full of gourmet everything may be tempted to Irish exit as soon as the event is over, but don't forget your party favors! Each guest will receive a bottle of Brett de Vinum, a barrel-aged imperial wit with wine grapes brewed in collaboration between Port City Brewing Company (Alexandria, Virginia) and Crux Fermentation Product (Bend, Oregon). And good news for you glass stealers: the tasting glass – which you'll likely refer to as your best friend multiple times throughout the night – is yours to keep, to hold future beers and past memories forever.
TICKETS! GET YOUR TICKETS!
The annual Savor event takes place on Friday, June 1 and Saturday, June 2 from 7:30 to 11 p.m. at the National Building Museum in Washington, D.C. Tickets are $135 for an evening session, and are disappearing rapidly, but can be found here!
Cheers, and enjoy!