Saxon Shoes: Over 60 Years Strong
July 18th, 2019
The sole of a business
---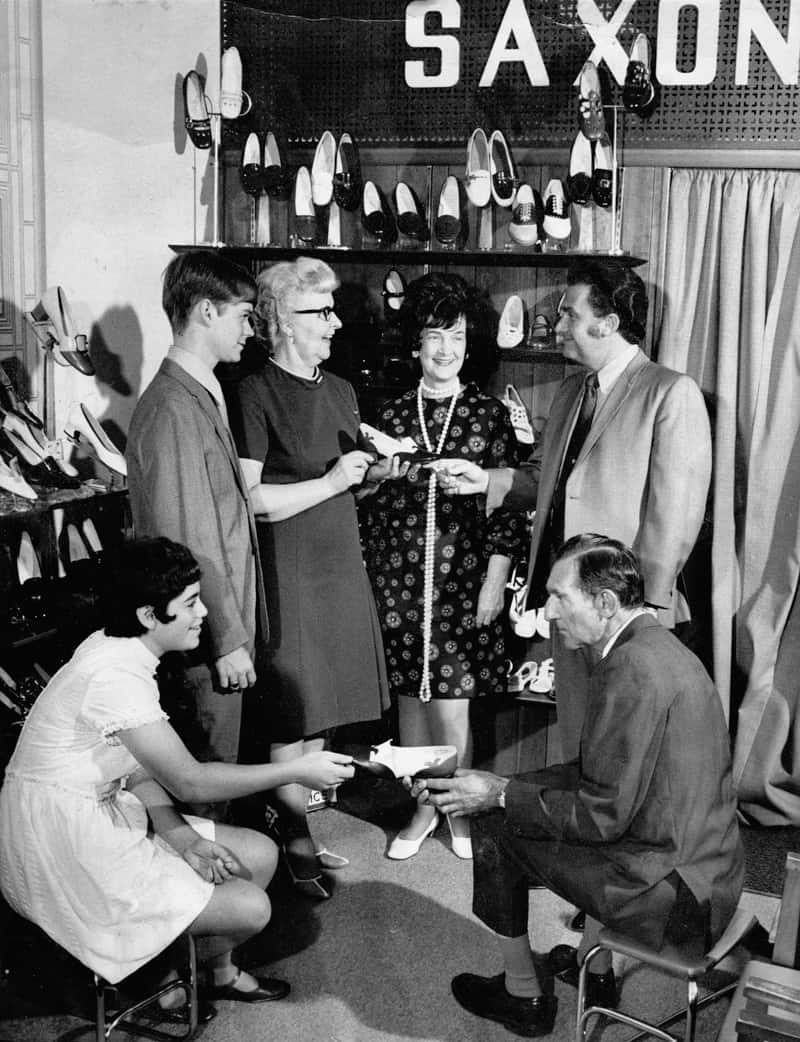 Founded in 1953 by Jack and Gloria Weiner, Saxon Shoes opened its first store at 410 E. Grace St.
"My parents started by offering children's orthopedic footwear for kids with special needs. My mother thought it was a good idea to sell women's shoes, and women's footwear [took over the store]," recalls president and CEO Gary Weiner. "Today we sell men's, women's and children's shoes and have one of the largest children's shoe departments east of the Mississippi."
The Weiners added a Patterson Avenue location in the late 1960s and later consolidated the two at Ridge Shopping Center on Parham Road, but fire destroyed the store in 2001. In 2005 Saxon moved to Short Pump Town Center and also opened a Fredericksburg store in 2009.
Jack passed away in 1991, but Gary Weiner notes that Gloria is "still going strong" at age 88. Four family members are among Saxon's 100 employees in Richmond and Fredericksburg.
"The special needs children's market changed years ago when doctors started to wait [to prescribe special footwear] to give children's feet a chance to develop," he says of industry changes. "There was a time when 70 to 80 percent of footwear was made in America; today it's 5 to 7 percent, if that much. We have shoes from Italy and Spain, but the majority are made in China."
Weiner says shoe construction has also changed, noting that "different materials are being used to allow shoes to be more comfortable and lighter."
Technology allows Saxon to track sales and provide online shopping, but Weiner explains, "The majority of our customers want to come in, try on shoes and be fitted [here]."
Community ties are important, Weiner believes, pointing to Saxon's work with numerous local organizations, provision of 300 to 400 pairs of new shoes for low-income kids each August and the Saxon Shoes for the Needy program, which collects 4,000 to 7,000 used, usable shoes every October through December for the Salvation Army.
"We adapt every day – if you're standing still, someone is going to pass you," Weiner says. "We have stood the test of time."
---
Freelance writer Audrey T. Hingley covers a diversity of subjects, including nostalgia. AudreyTHingley.com