Sedona in Winter: A Vibrant Destination for People and Pets
November 22nd, 2017
---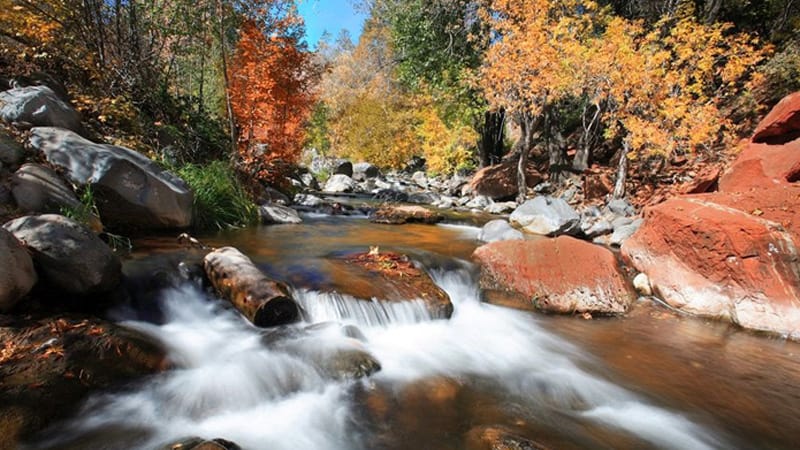 During the spring and fall, Sedona, Arizona swells with tourists drawn to the area's ideal weather and endless activities. However, the land of red rocks and magnetic spirituality is sure to captivate visitors at any time of year – and winter offers the advantages of fewer crowds and more affordable hotel rates.
With average high temperatures hovering in the upper 50s and lows dipping into the 30s, Sedona's winter weather is comfortable for exploring the outdoors, enjoying holiday festivities, and discovering the numerous gems that make Sedona one of the leading "must-see" destinations in the Southwest. As an added bonus for visitors, Sedona's reputation as a proudly pet-friendly city means the whole family will enjoy all that the area has to offer.
HOLIDAY FESTIVITIES
Beginning in early December, Sedona starts to bustle with holiday cheer and a variety of seasonal events. On December 1, 2017, the annual tree lighting ceremony and visit from Santa will take place at the brand-new Tlaquepaque North. This free event is sponsored by the Sedona Chamber of Commerce and Tourism Bureau. On December 2-3, world-renowned dancers from the Phoenix Ballet and the Sedona Chamber Ballet will dazzle audiences with a performance of The Nutcracker held at the Sedona Performing Arts Center.
The holiday cheer continues with the Festival of Lights on December 9. At this beloved annual tradition, attendees will help with the lighting of 6,000 luminarias that line the enchanting cobblestone walkways and courtyards of Tlaquepaque Arts & Crafts Village, a shopping and dining hub designed to reflect the charm of an old Mexican village. Choirs and carolers will provide entertainment as visitors browse the plaza's many boutiques, restaurants, and galleries. On December 16, the Holiday Sweet Stroll will offer attendees tasty treats and the perfect opportunity for last-minute holiday shopping. With meandering carolers to set the festive tone, many of Sedona's businesses will stay open late and feature special offers for this fun event.
After the indulgences of the holidays, the Sedona VegFest on January 20-21, 2018 will offer the ideal remedy for visitors whose New Year's Resolutions involve cleaner eating. A popular event among vegetarians and vegans, the Sedona VegFest will celebrate the plant-based diet and lifestyle with presentations by world-renowned experts, cooking demonstrations from leading chefs and nutritionists, and more. The Sedona Marathon is February 3, taking participants and spectators alike through the beautiful Coconino National Forest, known for its magical ironclad formations, and onto the streets of beautiful Sedona. The Sedona Yoga Festival is on the heels of the marathon, February 8 – 11, a consciousness evolution conference is held all over Sedona.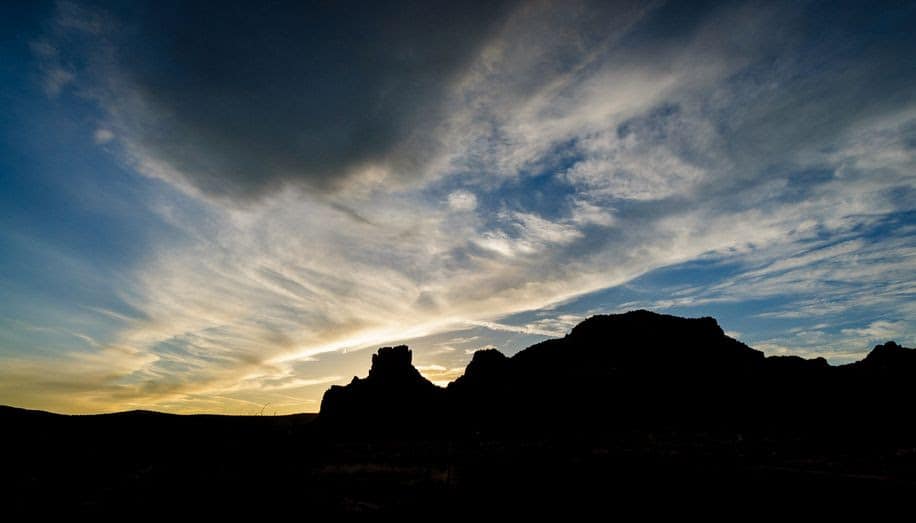 OUTDOOR ADVENTURES
Cool yet comfortable daytime temperatures are perfect for enjoying one of Sedona's favorite pastimes: hiking. With options suitable for any activity level, the area's many hiking trails navigate diverse landscapes ranging from stark desert punctuated by red rock buttes and spires to the shaded cliffs of Oak Creek Canyon. During the winter, visitors may even have the chance to see the magical sight of the red rocks dusted with snow.
Many hiking trails in the Sedona area are pet-friendly, allowing visitors to explore the majestic wilderness with their four-legged friends. Popular options include West Fork Trail, Bell Rock Pathway, and Margs Draw, all of which feature spectacular scenery and easy to moderate treks. For visitors looking for a more passive way to experience the outdoors, some jeep tour companies—which carry guests to beautiful parts of Sedona that are not accessible by most cars—allow pet passengers. In addition, pets are welcome at Slide Rock State Park, provided that they are kept on a leash and away from the swimming area.
IN-TOWN COMFORT
Outdoor activities are not the only options for visitors and their four-legged friends. Humans and canines alike will enjoy strolling the bustling streets of Uptown Sedona, where visitors will find several restaurants with pet-friendly patios. Other in-town must-sees are the Sedona Heritage Museum, Jordan Historical Park, A Walk through Time history walk, art galleries, spas, and the eclectic shops and artisans of pet friendly Tlaquepaque Arts & Crafts Village.
At the end of a long day of experiencing the best of Sedona, visitors will need somewhere to relax and rejuvenate for another day of adventures. El Portal Sedona Hotel, a twelve-suite luxury boutique inn located just steps from Tlaquepaque Arts & Crafts Village, is proud to welcome guests and their pets. Upon arrival, pets receive a welcome basket including a blanket, treats, and waste bags. El Portal has earned significant recognition for its enthusiastic commitment to giving all guests and pets personalized concierge services for the Sedona area. Recently, Dogster Magazine named El Portal the second most dog-friendly hotel in the country, and it has previously ranked number one as the "Best Pet-Friendly Hotel" in USA Today and 10Best.com.
Human guests will enjoy cozying up by the lobby fireplace with a warming beverage on chilly nights or admiring the hotel's unique architecture and décor, which Sunset Magazine described as having a "rustic elegance that beautifully captures the romance of the Southwest."
To learn more, visit El Portal Sedona.