Healing the Past
| June 27th, 2018
Send Down the Rain, a baby-boomer romance of childhood sweethearts in escapist fiction
---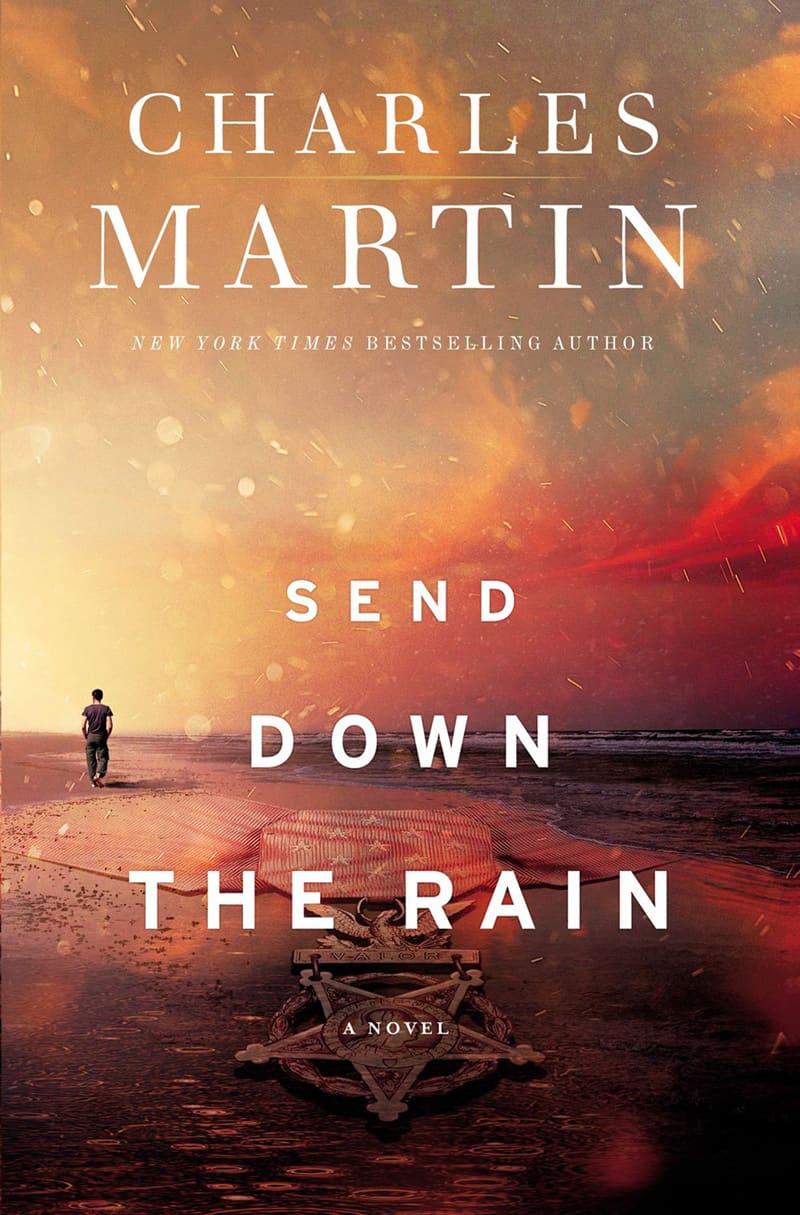 Have you ever known someone who was challenging to assess? You weren't quite sure whether to admire them or to be cautious, to consider them a friend or stay at arm's length. Joseph, the protagonist in Charles Martin's Send Down the Rain, is such a mysterious, complex individual. Also known as Jo-Jo, he quickly worms his way into the reader's heart by rescuing an abused woman and her two children. However, hints of his past as well as occasional outbursts keep unmitigated warm fuzzies at bay.
His complexity is believable, though also a bit formulaic: a tough guy with scars but a big heart. That his scars arise mainly from his service in the battlefields of Vietnam increases his appeal to those who respect military service.
The plot of Send Down the Rain is also complex. It's chronological and simple to follow, but the past unfolds gradually as the action moves forward. The book opens by introducing the main characters through a brief return to 1964; an angry exchange between an "affable" but tired trucker and his wife that ends in his death; a heartless Mexican smuggler and the woman and two children he controls completely and cruelly; and Jo-Jo, a loner who is ignoring his medical problems but is well aware of his emotional baggage. These characters soon converge.
In this romance released by Christian publisher Thomas Nelson, you can expect warm feelings without hot narration. Look for conservative values, including some vigilante-style justice. The story contains a few small bothersome logical holes, including abused children who return immediately to normalcy, dog gestation periods and a senator brother who acts as a quick-fix wizard, but readers of romances are often open to suspension of disbelief.
As the author of 13 novels, Charles Martin has learned to weave clever turns of phrase and gems of wisdom into a compelling, well-paced narrative. Send Down the Rain offers feel-good escapism, suitable for curling up on the sofa on a rainy day.
---
By Charles Martin
Thomas Nelson, May 2018
---
---
As an Amazon Associate, Boomer Magazine earns from qualifying purchases from linked book titles.