Sgt. Stubby Movie Presents a World War I Canine Hero
April 9th, 2018
The heartwarming true story of Sgt. Stubby comes to theaters and supports the Richmond SPCA
---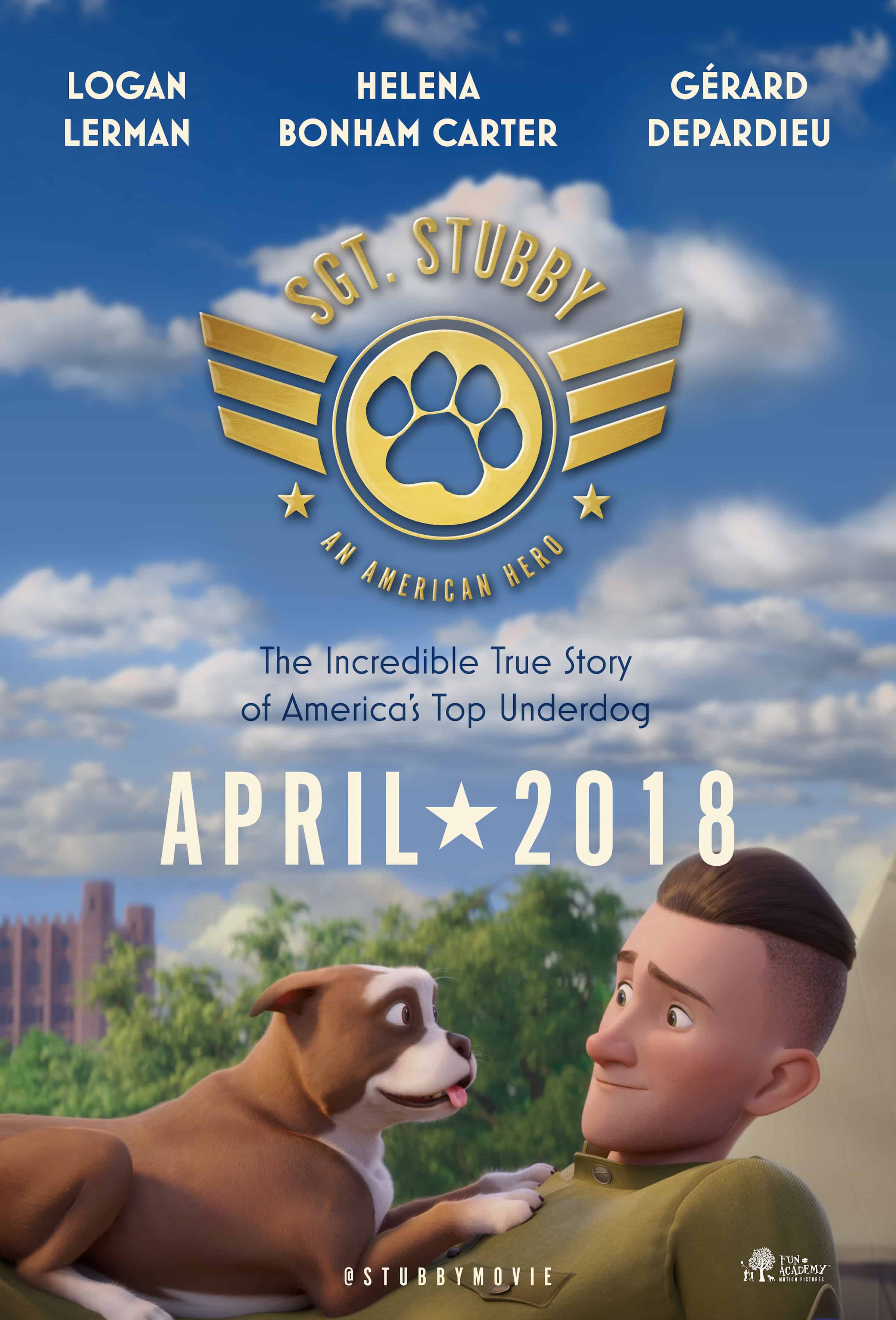 In June of 1917 in New Haven, Connecticut, the doughboys of the 102nd Infantry Regiment – part of the 26th "Yankee" Division – made the acquaintance of a small brindle mutt. The new soldiers naturally became fond of the friendly stray, naming him "Stubby" for his short, ever-wagging tail. Stubby mysteriously found his way aboard the ship that was taking the Yankee Division to France, and the rest is both history and a new animated motion picture, Sgt. Stubby: An American Hero, to be released on Dec. 11.
Given Stubby's provenance as a stray that was adopted and given a fulfilling life, Stubby has become an icon for service animals and rescue organizations. Fun Academy Motion Pictures, producer of the film, has partnered with rescue and service animal organizations across the country. In Virginia, Fun Academy is partnering with the Richmond SPCA, Central Virginia's oldest, full-service, no-kill humane organization. Fun Academy will donate five percent of all proceeds from opening day showings in Virginia, so be sure to mark your calendar for April 13!
The real-life Stubby did much more than provide companionship for American soldiers. He saw action in 17 different battles and received critical wounds during a chemical attack. He was able to detect incoming attacks. His ability to discern English from German speech helped him lead medics to wounded Americans on the battlefield and catch a German spy.
After the war, he was recognized for his service. Tributes to Stubby are still evident at Georgetown University, where the mascot mirrors the mutt, and at the Smithsonian National Museum of American History, where his remains are part of the "Price of Freedom" exhibit.
The PG-rated film stars Logan Lerman (of Percy Jackson & the Olympians and playing D'Artagnan in The Three Musketeers), Helena Bonham Carter (of Ocean's 8 and playing Bellatrix Lestrange in Harry Potter movies) and Gérard Depardieu (of Life of Pi and Cyrano de Bergerac). The original score is by Patrick Doyle, who also created music for Murder on the Orient Express, Brave and Thor. The PG rating is based on war action and some thematic elements.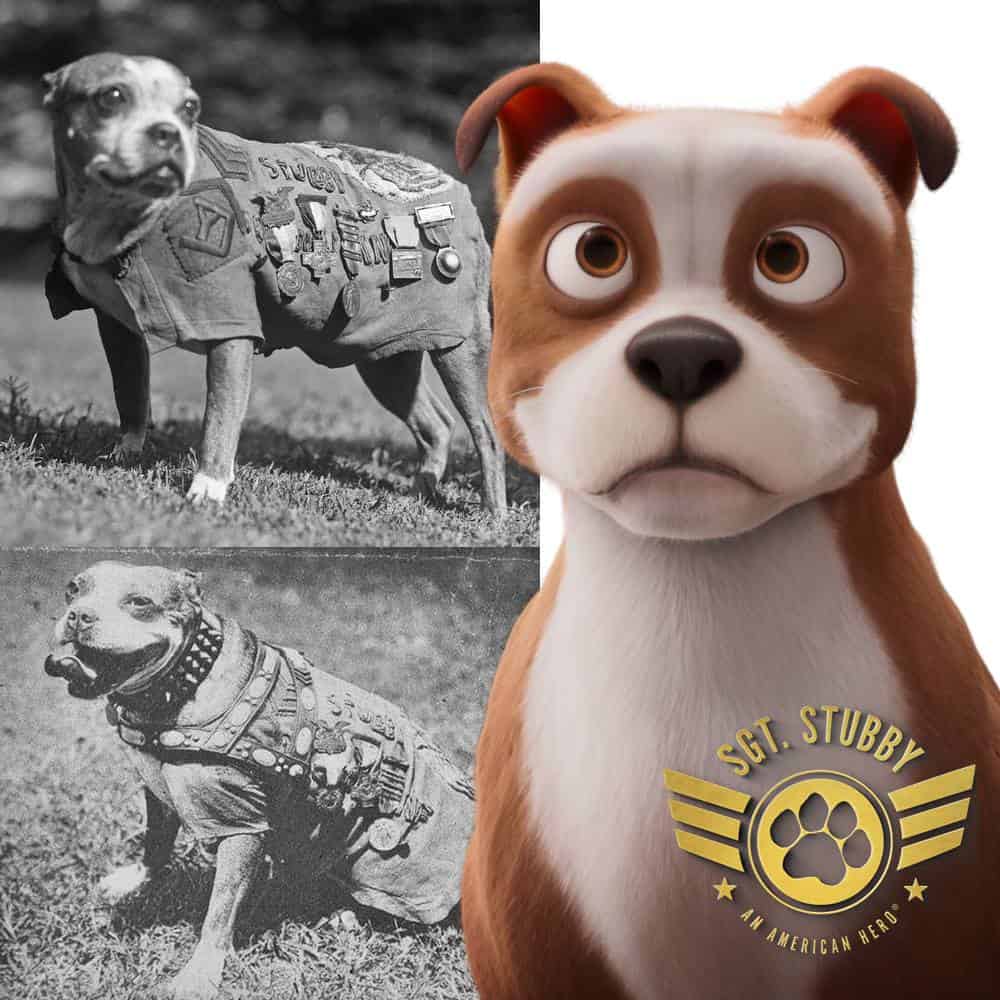 "Sgt. Stubby is such an amazing story of faith and courage, so with this project comes a sense of responsibility to use our platform for good," said Jacy Jenkins, vice president of partnerships and outreach for Fun Academy in a press release. "These animal organizations are in the trenches every day helping dogs just like Stubby find a home and we want to give back to them."
"As all of us who have opened our hearts to adopt a homeless animal can tell you, dogs are capable of doing incredible things. Rescuing a dog will change both your life and his," said Robin Starr, chief executive officer of Richmond SPCA. "We are eager to see this important message come to life on screen in the story of Sgt. Stubby."