Sixty Ironmans at 60
| January 14th, 2019
Richmonder shares lessons from his journey
---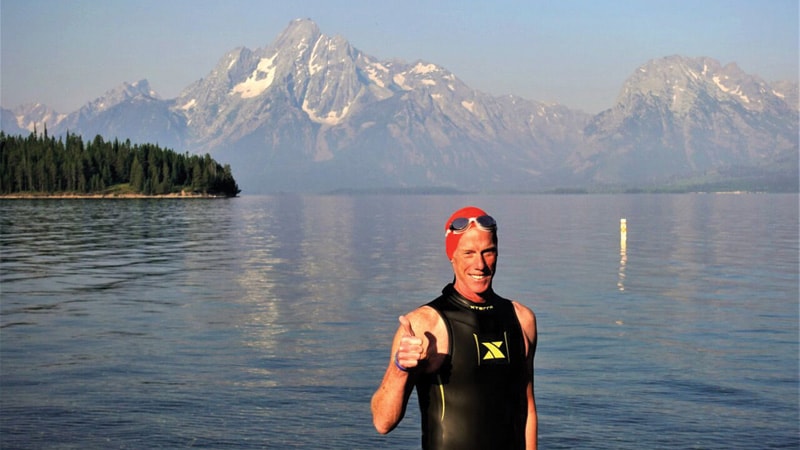 When most people turn 60, they're thinking about retirement. Not so with Richmond native Will Turner. At age 60, he set himself a massive challenge: to complete 60 full-distance Ironman triathlons in one year – his Sixty@60 Challenge. As his journey comes to a close, Turner shares lessons he's learned along the way.
An Ironman triathlon consists of a 2.4-mile swim, a 112-mile bike ride and a 26.2-mile run, in that order, done consecutively within 17 hours. To reach his goal before his next birthday on Jan. 7, 2019, Turner must complete a triathlon approximately every six days. Since there aren't 60 official Ironman triathlon challenges available in a year, he has used a combination of official events and "on your own" (OYO) events, all meticulously documented. His challenge has taken him coast to coast and border to border through iconic U.S. landscapes, including runs across Death Valley, swims in the Gulf of Mexico and biking through Acadia National Park.
On Oct. 4, 2018, Will Turner set a Guinness World Record for the most Ironman triathlons completed in one year with his 45th triathlon, held at Lake Anna, Virginia. The previous record (44) was held by French athlete Ludovic Chorgnon.
"I wanted to push myself," Turner says of his challenge. "I'm a self-professed overachiever and have been an endurance and ultra-endurance triathlete for many years. I read a quote in my 50s that said, 'If your dream doesn't scare you, it's not big enough.' Age 60 seemed like a milestone, and I wanted to go big."
MANAGING THE PHYSICAL TESTS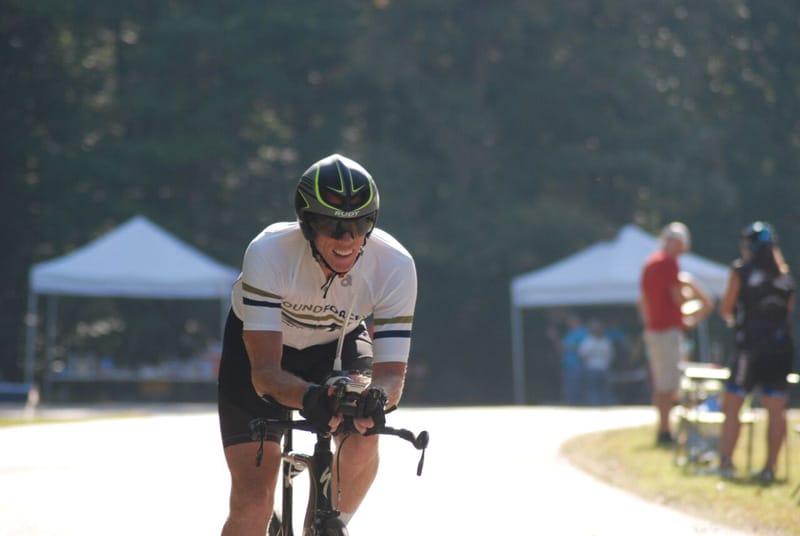 As a masters athlete (over age 50), Turner recognized this challenge would take more conditioning and longer recovery times. He had to learn ways to prevent wear and tear on his body.
"For years I've been building up my endurance engine by first doing marathons, then Ironman triathlons and beyond that, ultra-triathlons. This helped me test whether I could handle the demands on my body. While most people train for one big race per year, I had to add more frequency. Now I'm definitely pushing my limits."
Whatever your personal challenge (maybe a little less ambitious than Turner's), he recommends starting where you are, then gradually adding on weekly to build endurance. "You build up, recover and build up more." Turner's advice is to create a balance of endurance workouts, differing the workout and training daily. His workout regimen emphasizes speed, tempo and endurance training, alternating fast and slow, and long and short workouts each day.
"I will run faster at a shorter distance – or do sprints to be more explosive with my pace – and balance it with core and strength training to ensure I have the foundation to stay strong and maintain a good posture. This keeps me from injuring myself when I begin to tire."
As a USA Triathlon (USAT) coach himself, he has the benefit of research and training to understand how the body handles recovery, how to avoid injury and how an aging athlete can maintain strength and speed. "There is a level of diminishing returns as we age, but we can slow the natural aging process immensely. If you do the speed, tempo and endurance work, your body adjusts and stays strong in those areas."
EMPHASIZING RECOVERY
"Since I have to turn it around in a couple of days, recovery is the most important part of my journey and can make or break me," Turner says. Recovery encompasses three different areas: nutritional, physiological and psychological.
"Part of recovery is restoring the fluid and fuel stores you pull on as energy. I focus on rehydration and nutrition immediately after I finish an event, drinking a mixture of carbs and proteins." (Turner uses Endurox R4). "You also want to eat high-GI (glycemic index) foods like potatoes and rice." During recovery, he chooses antioxidant-rich foods to help avoid inflammation and avoids processed foods and sugars. Recommended options include berries, green tea, ginger, spinach, salmon, avocados and broccoli.
"Physiologically, you must increase blood flow to fight muscle fatigue, using movement that doesn't stress the body – slow, steady movements like walking. I find massage and hydrotherapy – a hot sauna alternating with a cold shower – also helps circulation, along with compression wear, worn for 24 hours following an event."
"Psychologically, you need to keep an emotional balance. Don't become overwhelmed," Turner advises. "I practice mindfulness, breathing and meditation to be still and become focused. Visualization, rest, sleep and not worrying about what's ahead are big parts of restoring yourself."
CONNECTING WITH OTHERS
Turner isn't going through this journey alone. His team of supporters includes Chris DeStefano (his "uber sherpa"), corporate sponsors, friends, family and Live Your Bold participants.
"Instead of making this challenge all about me, I created the Live Your Bold movement (LiveYourBold.com) to help others break out of their comfort zones and gain the confidence to live big themselves," he says.
Participants in the community can benefit from a variety of tools that help them take that next big step. Turner holds Boldness Bootcamps and speaks at schools and organizations.
"One of the most rewarding things about this journey is the connections I have made with people I normally wouldn't have met," he says.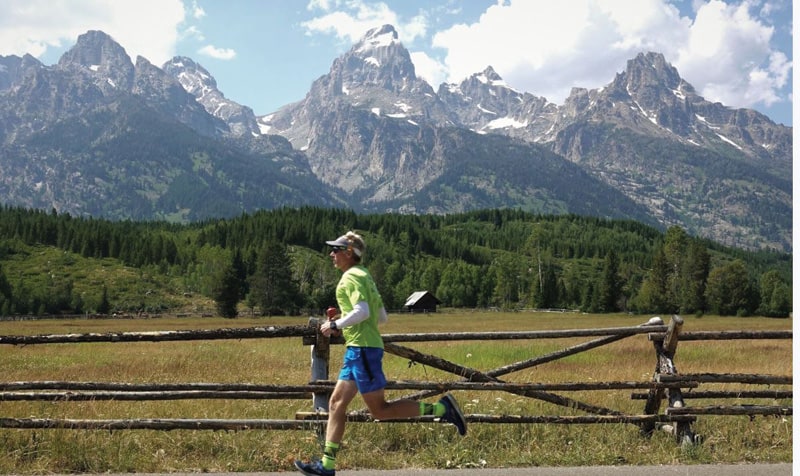 PARTING WORDS OF WISDOM
"As an older athlete, I advise others not to push themselves. Train in a smart way, and get a coach if you need to," Turner says. "Step out of your comfort zone and build up to where you want to be. That's how you will get stronger and faster. And have smart recovery on the post end; don't stress the same muscles over and over again, back to back. Set a goal and focus on it with passion and perseverance. Put in the hard work, push yourself to explore your limits and give up the excuses that you don't have time or are too old."
Will Turner is living proof of this philosophy.
---
Linda Barrett is a Virginia-based feature writer and owner of All the Buzz, a corporate copywriting, PR and marketing agency. An avid traveler, she is founder of the travel blog MidAtlanticTraveler.com. AllTheBuzz.net