Small Mouth Sounds: Intimate, Thought-Provoking, and Invigorating
| March 13th, 2020
Take a silent retreat to Virginia Rep's newest play
---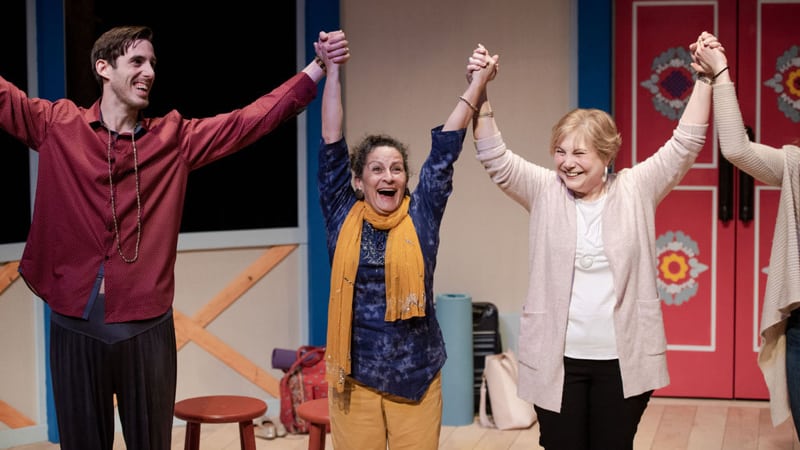 With the world constantly on these days, with anyone being able to contact you at a moment's notice and a constant barrage of, well, everything – do you ever have the desire to unplug from it all? Emails, cell phone, constant communication – and instead focus your energy on nature for a while?
TAKE A RETREAT …
In Small Mouth Sounds, six strangers (well, five strangers and a couple) find themselves at a five-day silent retreat in the middle of the woods. The retreat is intended for its participants to unplug and focus on themselves without the distraction of their day-to-day lives, technology, and even talking.
Their individual arrivals immediately set the tone for their personas. The clueless girl who can't get off her phone; the bickering married couple; the snobby ultra-yogi; the personalities range drastically – almost like a parody of real people (with each one likely making you think "I know someone like that…"). The group is guided by a teacher, whose presence is strong but whose physical body is never seen.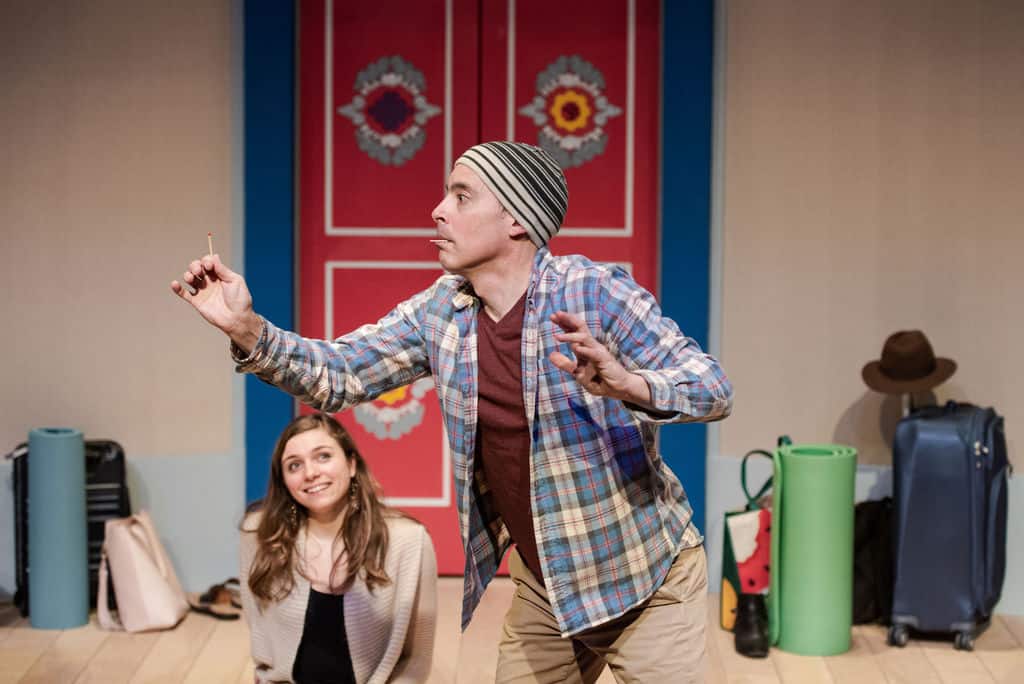 As you may imagine of anyone who voluntarily signs up for such an intensive endeavor, each retreat participant has their own deep-rooted and emotional reason for attending. Their stories slowly unfold – some in more detail than others – in cleverly unique methods on the writer's part.
But even though each person came to disconnect from the world, the desire for human interaction is still very strong. As the "week" goes on, their relationships with each other grow and transform – as do their own character developments. 
And as their lives and stories change, so too might your opinions of them.
HITTING ALL THE RIGHT NOTES (SILENTLY)
As a side note: don't let the "silent retreat" part scare you off. Much of the show is in fact performed nonverbally; but the cast does a great job of selling the story through the quirks and characteristics of their roles. With such a strong storyline and heightened character portrayals, you almost forget that they've taken a vow of silence in the first place.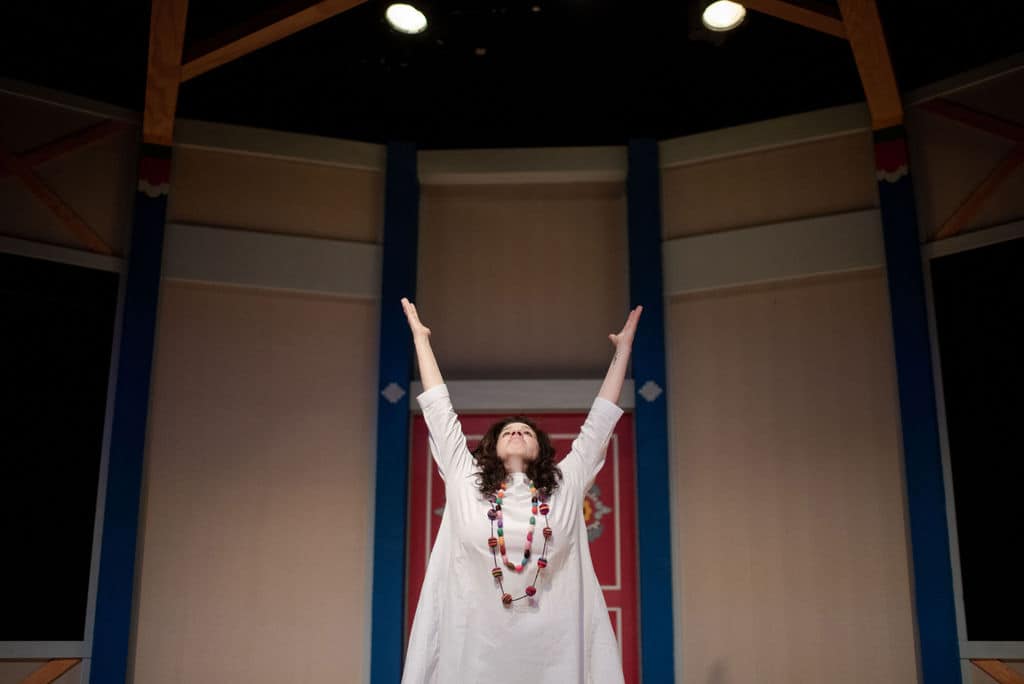 Though many very somber themes arise – trauma, relationships, grief – the show includes a thick layer of comic relief – subtle but in all the right places, without distracting from the core of the plot.
Performed in Virginia Rep's Theatre Gym, the intimate space is the ideal setting for such a personal show. And throughout the play, the characters wander into the seating space for various reasons; this creates an even stronger feeling of harmony between the audience and the cast.
As the show (and the retreat) comes to a close, the "voice" gives a wrap-up monologue. She notes, "If you are full of hope, regret, desire … if you have pain in your hip, your heart, your bones … you are not alone."
Though addressing the play's characters, these words – especially during times like these – may serve as an important reminder for us all.
---
March 7-29
Virginia Rep Theatre Gym
114 W. Broad St.
Select shows feature "Centered Stage," a wellness series led by some of Richmond's experts on mindfulness, wellness, and yoga.