'Barefoot in the Park' with Virginia Repertory Theatre
December 16th, 2021 | Sponsored Content
Presenting the acclaimed 1960s Broadway play and movie
---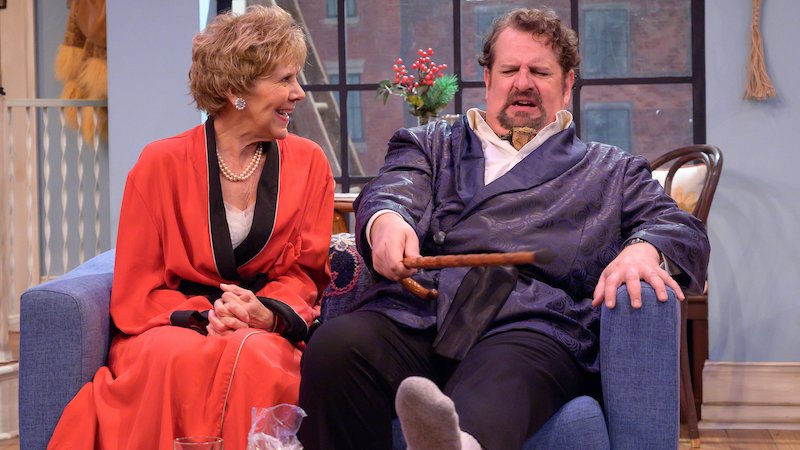 In this hilarious, heartwarming 1960s Neil Simon story, two young newlyweds display the challenges and rewards of opposites. The vivacious Corie is a free-spirited woman, while her husband, Paul, is conservative, grounded, and a bit, well, uptight.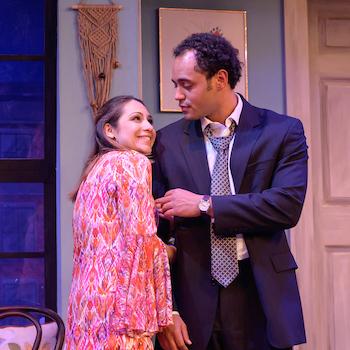 To add to the merriment, throw the two into a fifth-floor Greenwich Village apartment (with a running – walking – joke about climbing so many stairs). Toss in a blind date between the couple's quirky neighbor, Victor, and Corie's dour mother, Ethel. And feast upon the joie de vivre of walking "barefoot in the park." Mix these and other bits of life, love, and laughter – presented by the professional actors of Virginia Repertory Theatre – for an evening that will leave you warm and happy.
Many may recall the 1963 Neil Simon "Barefoot in the Park" Broadway play, which was was Neil Simon's longest-running hit, and the 10th-longest running non-musical play in Broadway history, and the 1967 movie, starring Robert Redford and Jane Fonda. This Richmond presentation at Hanover Tavern is a reprise of the Tavern's 2005 sold-out show. Some may remember the play from its Richmond run at the old Barn Dinner Theater in December 1969.
"We are welcoming back actors Joy Williams (as Ethel) and Joe Pabst (as Victor) to this production to play their original roles," said managing director Phil Whiteway, "as well as scenic designer Terrie Powers, who has created many, many outstanding sets for our Hanover productions."
Rachel Rose Gilmour plays Corie. Gilmour has appeared in local TV commercials and in 5th Wall Theatre's "The Toxic Avenger," Quill Theatre's "The Great Gatsby," RTP's "Sondheim on Sondheim," and "Forbidden Broadway" at Dogwood Dell.
Trevor Lawson, who recently captivated audiences in Virginia Rep's production of "Pipeline," plays Paul.
Richmond favorite Jan Guarino provides theatrical direction.
Learn more and get your tickets at the Virginia Repertory Theatre website.
"Barefoot in the Park"
Virginia Repertory Theatre's Hanover Tavern
13181 Hanover Courthouse Rd., Hanover
Dec. 12, 2021-Jan. 16, 2022