'It's a Wonderful Life: A Live Radio Play' New Year's Day Special
November 21st, 2021 | Sponsored Content
Virginia Repertory Theatre's twist on the Christmas classic
---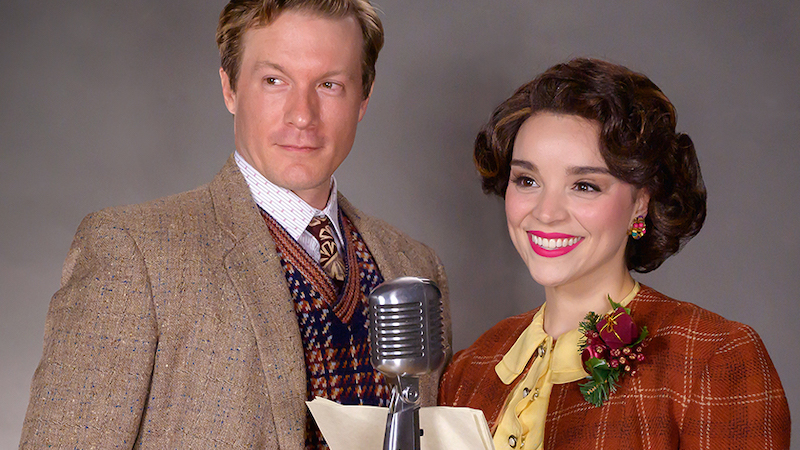 In honor of 2022, Virginia Rep is offering 22% off the ticket price for the New Year's Day 8 p.m. performance of "It's a Wonderful Life: A Live Radio Play"!
The deal is good for 2 tickets if bought online, or you can call the Box Office at (804) 282-2620 for parties of up to 6. Premium and Standard seating only. Limited time offer!
Use Code LIFE2022
---
"Strange, isn't it? Each man's life touches so many other lives. When he isn't around, he leaves an awful hole, doesn't he?" These words from Clarence the unexpected angel highlight the message of the classic 1946 holiday film, "It's a Wonderful Life."
Devastated by potential financial ruin, kind-hearted and generous George Bailey contemplates suicide. Clarence Odbody, "angel second class," intervenes. In a riff on Charles Dickens' "A Christmas Carol," Clarence shows Bailey what life would have been like had he never been born. And it's not a pretty picture.
This film, with its touching message, has brought tears and joy to viewers for 75 years. Now, Virginia Repertory Theatre is bringing the favorite to Richmond, in the form of a live 1940s radio broadcast: It's a Wonderful Life: A Live Radio Play. It was adapted by Joe Landry from the story "The Greatest Gift" by Philip Van Doren Stern.
The play is set on the stage and auditorium of Studio A at WBFR in Manhattan, New York, on Christmas Eve of 1946. Six actors play a few dozen characters in this hilarious re-enactment. The live Foley artists make all the sounds needed in the play – cars, doorbells, cracking ice, footsteps, breaking glass, and much more – contributing realism and humor.
"It could not be a better time for Virginia Rep to present this American classic about the value of life and importance of community," said Managing Director Phil Whiteway.
Few Christmastime stories remind us of the reason behind the season as much as "It's a Wonderful Life" does. The Virginia Rep live performance provides Richmond audiences the opportunity to renew their commitment to real-life guardian angels, friends, family, and generosity.
The play is directed by Chelsea Burke. Cast includes Kurt Benjamin Smith, Anna da Costa, Maggie Bavolack, Joshua Mullins, William Anderson, and Bo Wilson. Performances are recommended for the entire family, ages 5 and up, with the note that very young children may have trouble sitting through the 90-minute play, with no intermission.
It's a Wonderful Life: A Live Radio Play runs Dec. 3, 2021, through Jan. 2, 2022, at the November Theatre in Richmond's downtown Arts District. Tickets range from $36 to $56, with group rates and rush tickets available as well.
Learn more and get your tickets at the Virginia Repertory Theatre website.