What You Need To Know About New Medicare Observation Care Policies
September 20th, 2016 | Sponsored Content
---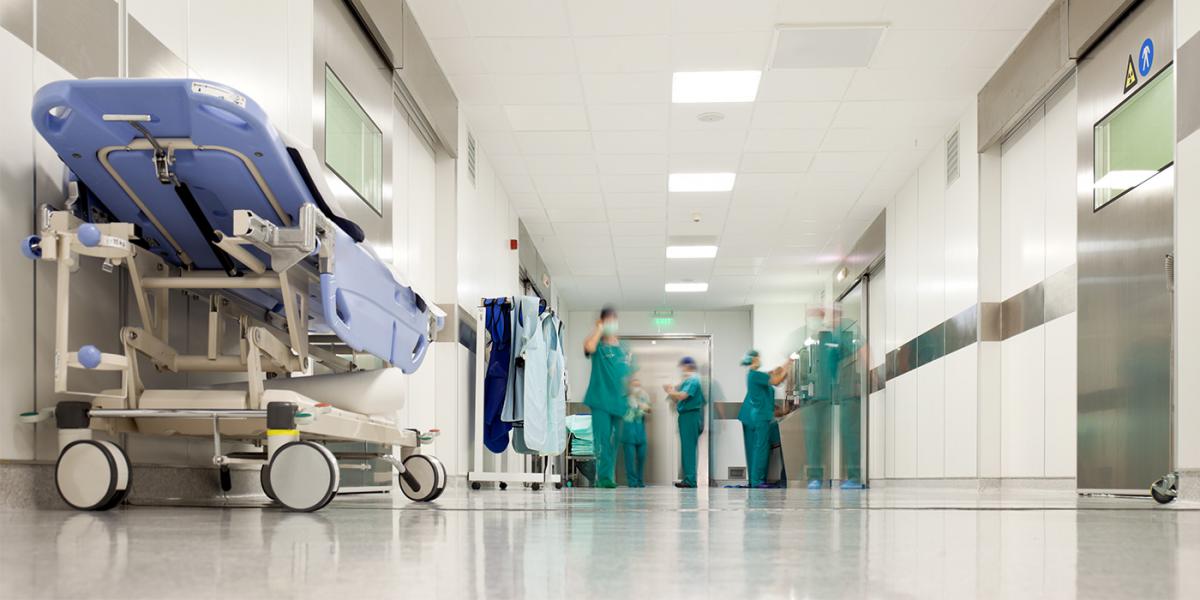 Beginning Saturday, August 6, a federal law goes into effect requiring hospitals to tell their Medicare beneficiaries if they have not been formally admitted and why.
The NOTICE Act is a nationwide law which addresses complaints from Medicare patients who were surprised to learn that although they had spent a few days in the hospital, they were receiving observation care and were not admitted. Observation care is when patients are considered too sick to go home yet not sick enough to be admitted into the hospital.
Often, seniors are unaware they have not been admitted because they are getting treatment and, in some cases, staying in the hospital overnight, yet they are subject to higher charges than admitted patients and do not qualify for Medicare's nursing home coverage.
The law states that starting August 6, "Medicare patients receive a form written in 'plain language' after 24 hours of observation care but no later than 36 hours." The form must explain the reason a patient was not admitted and how that decision will affect Medicare's payment for services and the patient's costs. This information must be provided verbally to patients and a doctor or hospital staff must be available to answer any additional questions.
According to a Kaiser Health News analysis, claims for observation care have skyrocketed in recent years. Since 2006, the total number of claims has increased 91 percent, and long observation (stays of 48 hours or more) have increased by 450 percent.
"We are in complete agreement with the notion that the patient should certainly know their status and know it as early as possible," said Sean Cavanaugh, Deputy Administrator at the Centers for Medicare and Medicaid Services, about the legislation.
However, some are worried that the law does not require hospitals to explain exactly why a patient is getting observation care instead of being admitted. Rep. Lloyd Doggett (D-Texas), who co-sponsored the bill, said that the plain language form does not comprehensively explain "the difference between Medicare's Part A hospitalization and nursing home benefit and Part B, which covers outpatient services, including doctor's visits, lab tests and hospital observation care."
Also, a study by Brown University documents the increased use of observation status for Medicare beneficiaries, and notes that, "Although observation services are often appropriate, the extended use of such services could have unintended consequences for some Medicare beneficiaries by limiting access to skilled nursing care and subjecting them to higher out-of-pocket spending."
While the goal of the new law is to educate beneficiaries, patients who are concerned about the potential costs associated with observation status, may elect to return home and leave the hospital against medical advice, which could be dangerous to their health.
Others, particularly medical professionals, believe another flaw is that the form does not sufficiently explain a doctor's decision to either admit or provide a patient with observation care. This is a concern because if Medicare auditors find that hospitals erred by admitting patients who should have been in observation care, Medicare pays nothing, leaving patients to pay hospital and nursing home bills worth thousands of dollars.
Ultimately, once the NOTICE Act goes into effect, patients and their families should address hospital admission status vigilantly. The patient or the patient's family must determine the hospitalization status as quickly as possible and challenge an observational placement if they think that the status is incorrect; waiting too long may mean an expensive bill.
---
To learn more about the NOTICE Act and how you can prepare for its implementation, visit mymedicareplanner.com and contact Tommy Chamouris. Tommy and his staff are committed to protecting senior citizens and helping them navigate through the "Medicare maze"—at no additional cost.