Spring Trivia Answers
March 10th, 2021
No one sees your score but you!
---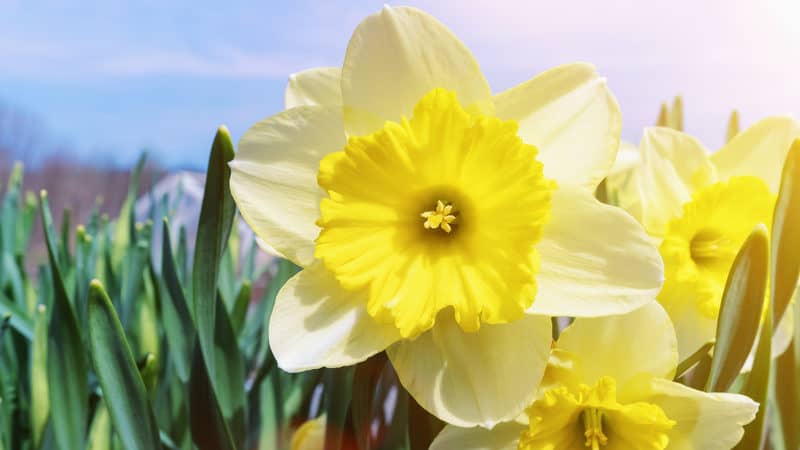 TRIVIA ANSWERS
How well did you do on the Boomer spring trivia quiz?
1. FILL IN THE BLANK:

Owl explained to young Bambi, Thumper, and Flower that animals in love were "twitterpated."
2. MATCHING:
I. g. – "Spring Again," by three-time Grammy winner Lou Rawls, 1977
II. d. – "Here Comes the Sun," written by George Harrison and recorded by The Beatles, 1969
III. b. – "Spring Affair," by the Queen of Disco, Donna Summer, 1976
IV. e. – "59th Street Bridge Song," by folk duo Simon and Garfunkel, 1966, refers to the Queensboro Bridge in New York City
V. c. – "Sweet Virginia Breeze," which became the official popular state song of Virginia in 2015, was a collaboration between Steve Bassett and Robbin Thompson, 1978
VI. a. – "A Beautiful Morning," 1968, was the first single released by The Rascals (after they changed their name from The Young Rascals.
VII. f. – "It Might as Well Be Spring," a song from Rodgers & Hammestein's 1945 film, State Fair, was covered by many recording artists. Sarah Vaughan's cover appeared on her 1949 album.
3. PICK ONE:
b. On that day, everywhere on Earth experiences roughly equal hours of daylight and darkness. As the Farmer's Almanac explains, "Day and night are not exactly equal at the equinox for two reasons: First, daytime begins the moment any part of the Sun is over the horizon, and it is not over until the last part of the Sun has set. If the Sun were to shrink to a starlike point and we lived in a world without air, the spring and fall equinoxes would truly have 'equal nights.'" https://www.almanac.com/content/first-day-spring-vernal-equinox#
4. PICK ONE:
d. MLB teams have spring training in Arizona (Cactus League) and Florida (Grapefruit League).
5. UNSCRAMBLE:
Persephone was Hades' wife and the goddess queen of the underworld. She was allowed to return each spring, which would cause the earth to bear fruit – till she returned to Hades, and winter gripped the earth again.
6. FILL IN THE BLANK:
The Great Sphinx of Giza faces directly from west to east. It was part of a temple, which is also laid out on an east-west axis. According to the Smithsonian, "Swiss archaeologist Herbert Ricke, who studied the temple in the late 1960s, concluded the axis symbolized the movements of the sun; an east-west line points to where the sun rises and sets twice a year at the equinoxes, halfway between midsummer and midwinter. Ricke further argued that each [of the 24 pillars of the temple courtyard] represented an hour in the sun's daily circuit."
Try more themed trivia puzzles at BoomerMagazine.com/arts-entertainment/fun-games.