Star Power
| June 6th, 2017
Actors and directors keep going. Why would they not?
---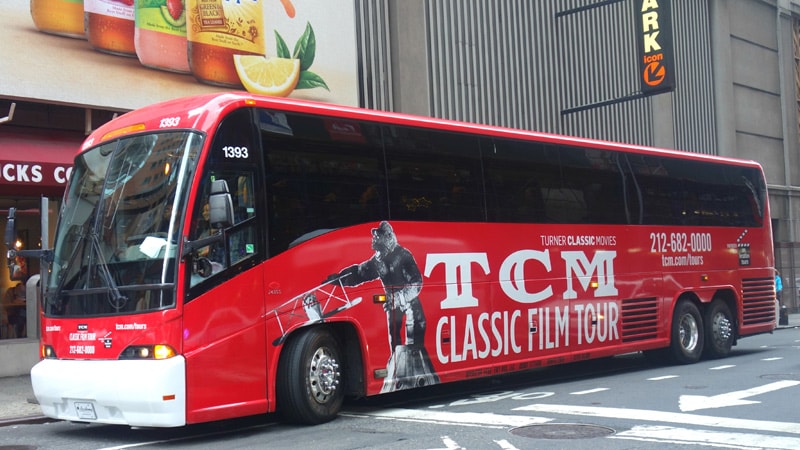 Usually, I write these columns about someone I've interviewed. The "Second Act" theme highlights someone eschewing actual retirement, choosing instead to do something they've always wanted to do.
But we're just returning from four whole days of second acts – not to mention continuing first acts and even third acts – by people who engage in actual acts. As it were. The occasion was the Turner Classic Movies Film Festival in Hollywood.
TCM, of course, is a network built on second acts, giving new life to classic movies. But it was in the festival presentations from stars who have either changed directions or persevered in their true love that there were lessons to be learned and examples to be followed.
Let's take Peter Bogdanovich. He was there to talk about his career – and to introduce two of his films, The Last Picture Show and What's Up, Doc? Bogdanovich is 77. This man's been a director and actor, not to mention a film critic and film historian, and he continues to work on projects he loves. In recent years, he's acted in The Sopranos and directed a 2014 screwball comedy. Did I mention he's 77? He could spend his days sitting poolside.
The famous acting-directing Reiners were both there, father Carl and son Rob. Their appearance coincided with a hand- and footprint ceremony at the famed Chinese Theater, with introductions by Ben Mankiewicz, Tom Bergeron and Billy Crystal (and Norman Lear watching). At the festival, they introduced some of their classic movies. But they're hardly sitting still. Rob, at 70, just directed LBJ and directed and acted in Shock and Awe. Meanwhile, Carl has been writing a book. Not just a book. A book a year. Not bad for 95.
Lee Grant. Now she's had some trevails. She introduced her first movie, Detective Story, in which she acted when she was 24 and for which she was nominated for an Academy Award. But she was married to a Communist Party member then, even if never a Communist herself, and fell victim to McCarthyism. She refused to testify against her husband, was blacklisted and could not work in motion pictures. Think of Hollywood and its emphasis on young, attractive women. Grant fit that image but was unable to work between the ages of 24 and 36. But she came back to a TV, movie and directing career, winning Emmy and Academy awards, among many others. She keeps rolling. Last year, the paperback version of her critically acclaimed memoir came out. Oh, by the way, she is 90.
Michael Douglas is 72, a Hollywood superstar and an American Film Institute lifetime achievement award winner. We got to sit in on the filming of Mankiewicz's TCM interview with him. (Look for it next year. We were in the center of the audience.) So he's finished, right? Douglas won three major awards playing Liberace on HBO in 2013 and is still acting in movies. Maybe he'll get a second lifetime achievement award.
Mel Brooks introduced his film High Anxiety, a takeoff on Alfred Hitchcock's suspense films (and which introduced the phrase "high anxiety" into the lexicon). Brooks, let me say, is hilarious, as funny as his films, if not more so. Genuinely hysterical. He was quick-witted, demonstrative and shared great stories about Hitchcock and many others that left the audience gasping for breath. Sharp as a tack. Brooks is 90.
Retirement?
Nobody mentioned it.
To see photographs of the event, visit RayMcAllister.com.