STDs at Any Age
| October 17th, 2019
There's no expiration date on practicing safe sex
---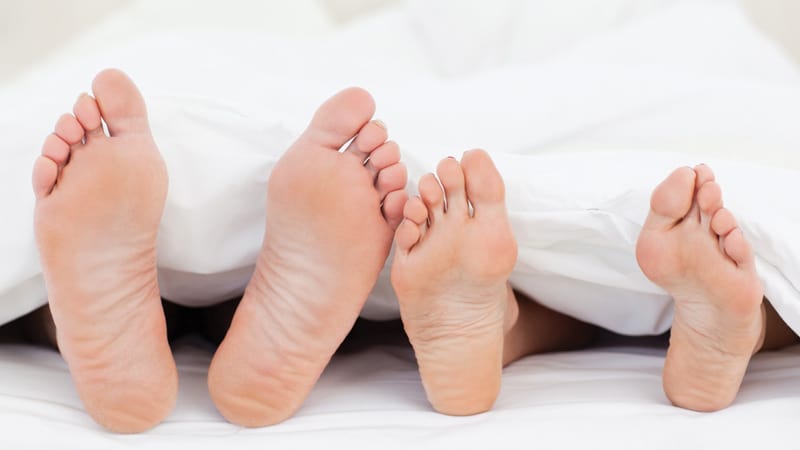 New love is not the domain of youth alone. In our modern world of digital dating, it is easier than ever for people of any age to find an intimate partner – or partners – and with that new love comes the desire for physical intimacy. Although the risk of an unplanned pregnancy for many new lovers may be a mere memory, the risk of contracting an STD is still very real.
Actually, "sexually transmitted infection" (STI) is now the preferred term because a person can be infected without having symptoms – and the infected person can unwittingly infect someone else. STIs like HIV, gonorrhea, herpes, chlamydia and syphilis are all preventable diseases that can have serious consequences if untreated, and, in some cases, even if treated.
Since newly active adults may have been monogamous for decades and may have gotten minimal sex education (if not true for you, then perhaps for your potential partner) it's important to be vigilant.
Of course, individuals of any age can contract STIs, but data from the Centers for Disease Control and Prevention's 2017 national surveillance for STIs shows that rates are rising especially quickly for adults in the 55-plus population.
According to Melissa Viray, MD, deputy director of Richmond City and Henrico Health districts for the Virginia Department of Health (VDH), although it is difficult to pinpoint one reason for the increase in older adults, two particular issues that come to mind are decreased condom use since contraception is no longer a concern and the possibility of decreased testing for STIs. "Older adults aren't a 'typical' risk group for STIs, so providers may not ask, and patients may not volunteer the information," she says.
Justin Wallace, MPH (master of public health), human services supervisor of VDH's Richmond City Health District, notes that another possible reason for increased STIs among older adults is because testing for them is not often routine. "This means that diagnosis can be delayed, potentially leading to health consequences as well as increased transmission of disease." For example, in 2016, 35.4 percent of older adults diagnosed with HIV had late-stage infection (AIDS) at the time of diagnosis.
Another infectious disease the boomer population needs to be particularly aware of is hepatitis C (HCV). (Although not technically an STI, hepatitis C can on rare occasions be spread through sexual contact.) A CDC study from 2003 to 2010 estimated that three quarters or more of those chronically infected with HCV were born between 1945 and 1965. "The CDC recommends that all individuals born during those years be screened for HCV," adds Wallace.
Viray states that STIs and their treatment regimes can cause further complications with older adults who regularly take prescription medicine. For instance, medications used to treat some STIs (particularly HIV and HCV) can interact with those used to treat diabetes, high cholesterol and other conditions.
TIPS FOR A SAFE BOOMER LIFESTYLE
You can lower the risk of contracting STIs by being aware and proactive.
Using protection such as condoms remains one of the most effective methods of preventing the spread of STIs.
Make sure that you and your sexual partner (especially a new partner) have recently been tested for STIs.
Talk to your primary health-care provider about protection from STIs. (Health-care practitioners can be useful sources of information on other important aspects of sex and aging, too.)
If you discover that you do have an STI, get treated right away for your own health and to avoid spreading the infection.
Rewarding interpersonal relationships comprise an important part of a long and active life, including the connections, companionship, love and joy that come with sexual intimacy. Practicing safe sex can contribute to keeping those and all other aspects of life happier and healthier, for longer.
---
Christopher Cussat is a freelance writer and adjunct professor of English for American Public University and American Military University. His second collection of poetry, Consequences of Being, will be published this year by Shade Seekers Press. Cussat.com