'Storied Strings' at Richmond's VMFA
| October 6th, 2022
Picturing the American guitar 
---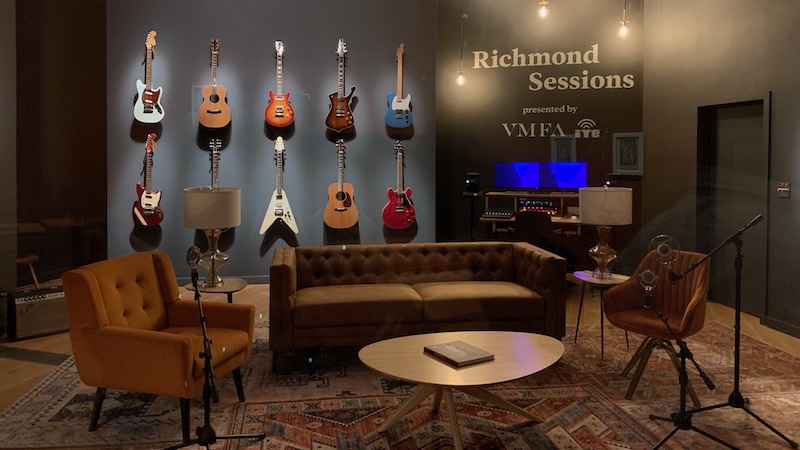 Whether you're a fan of music or art, the new exhibition at the Virginia Museum of Fine Arts in Richmond, Virginia, will strike a chord for you. In fact, it even carries a tune for those who appreciate history, culture, and beer. "Storied Strings," opening Oct. 8, 2022, explores the guitar's symbolism in American art and its story, through a variety of artistic and musical media.
For the art lover, "Storied Strings" showcases 125 works of art – paintings, drawings, watercolors, photographs, and sculptures – by artists from John Baldessari to Julian Alden Weir.
For the music aficionado, the exhibition hits the high notes of guitar history, the people who tease music out of the ubiquitous stringed instrument, and historical objects, including 35 noteworthy guitars – including some from Fender, Gibson, and Martin, played by respected guitarists such as Lulu Belle, Eric Clapton, John Lee Hooker, Freddie King, Les Paul, and Brian Setzer – as well as Hawaiian-style guitars and cowboy guitars.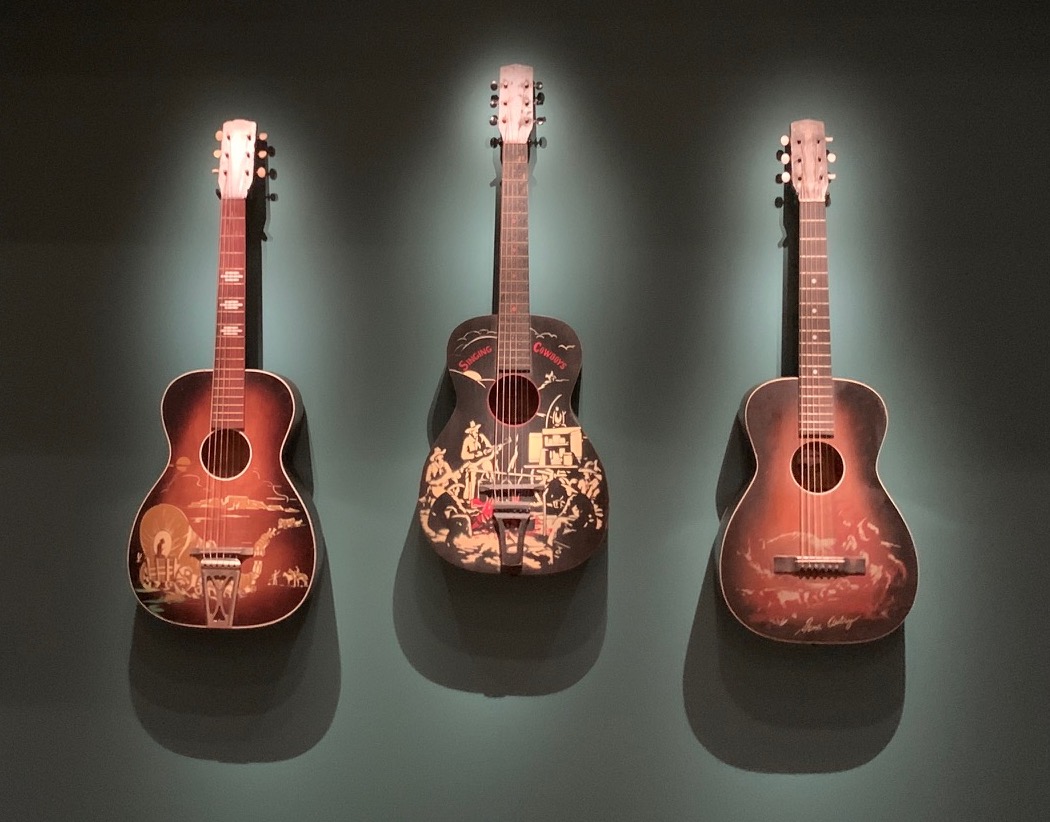 In fact, Billy Gibbons, vocalist and guitarist for ZZ Top, which was in Richmond for an Oct. 4 performance, dropped by the VMFA for a preview of the exhibition.
For people who dig below the sights and sounds, the exhibition examines themes, symbols, and cultural movements. The rooms are divided into nine sections, focusing on performing artists, Black art and culture, the blues, women in early country music, political musicians, and more.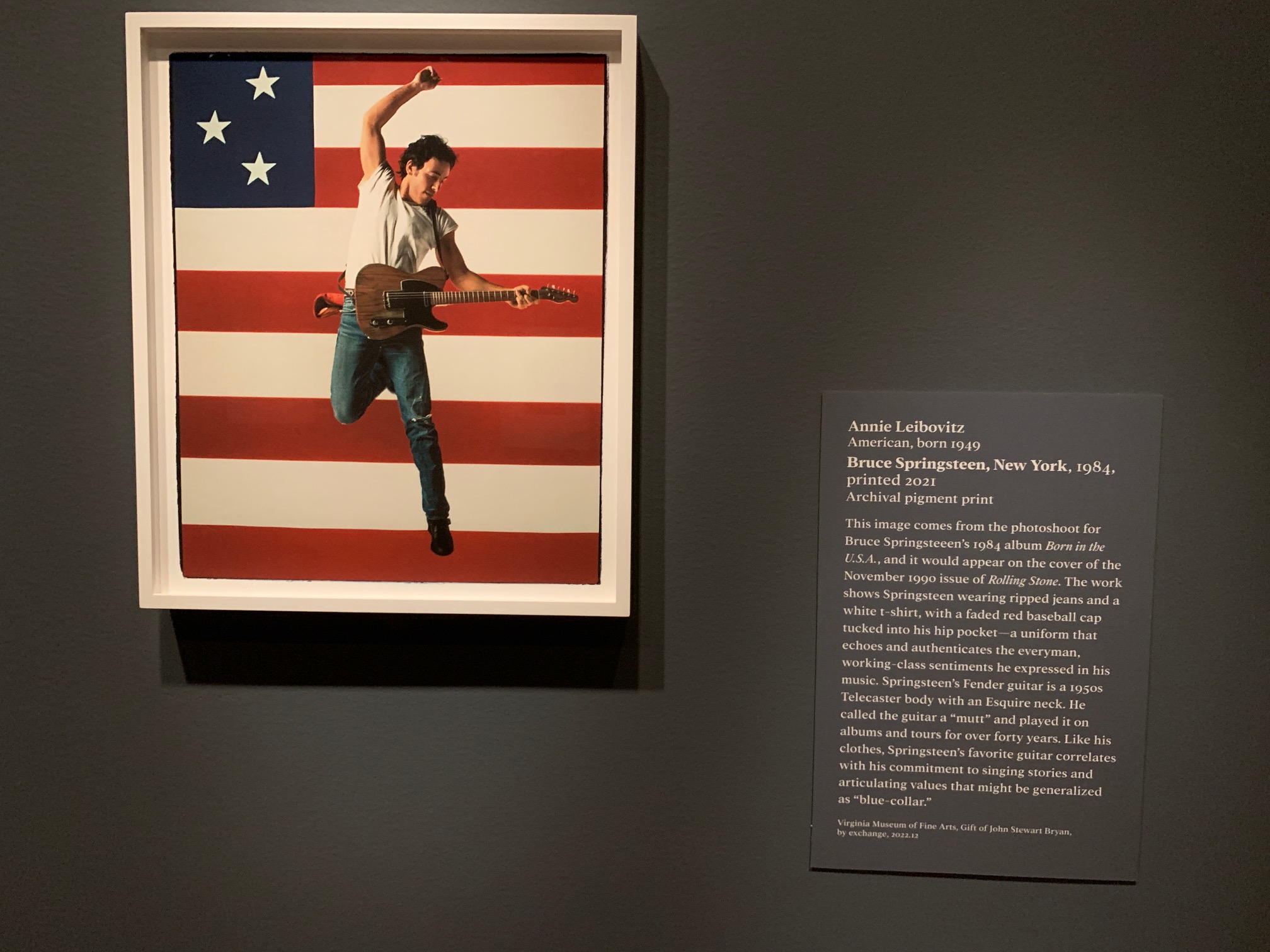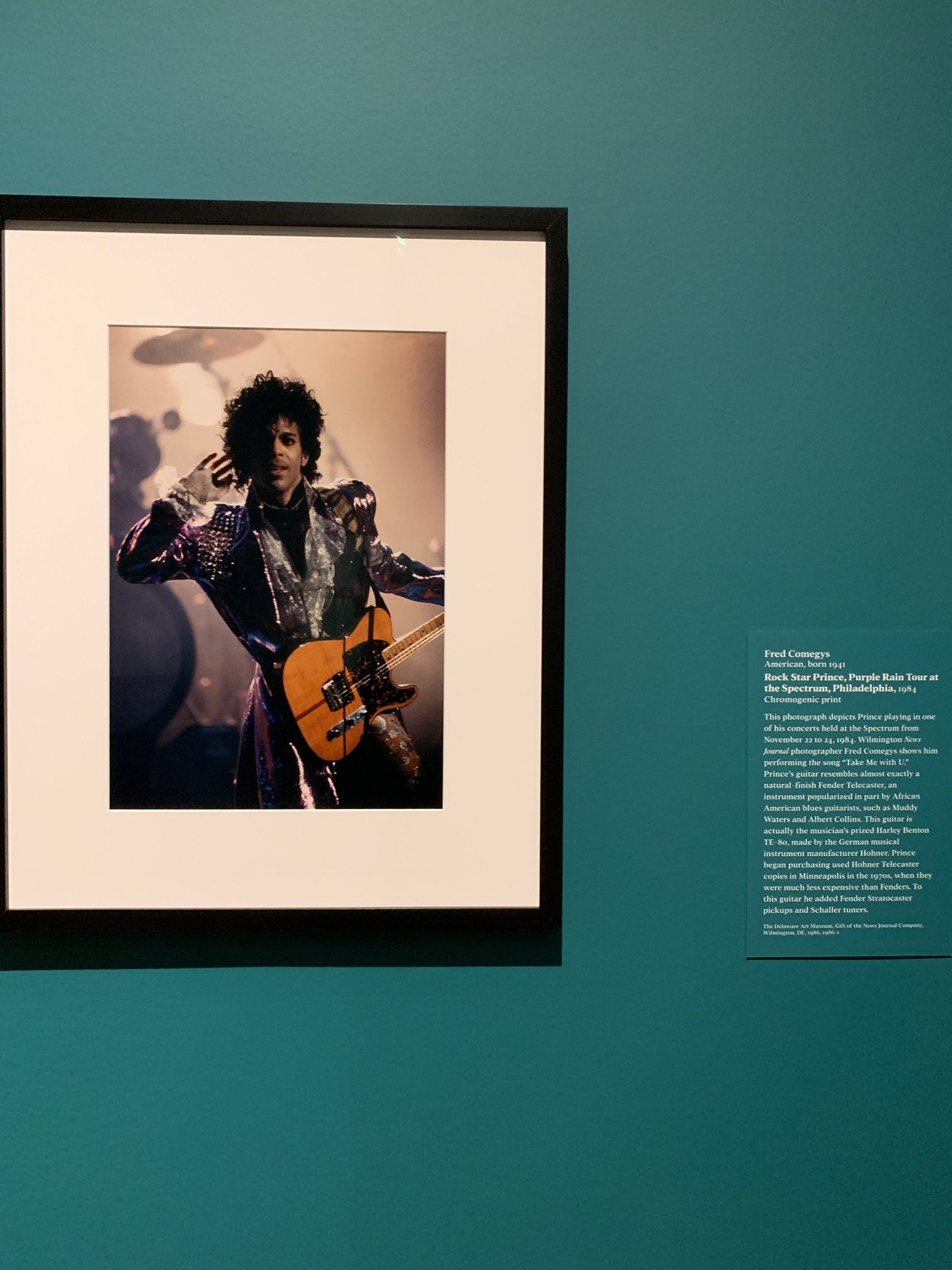 The exhibition rooms also feature several audio-visual kiosks looping music and filmed performances.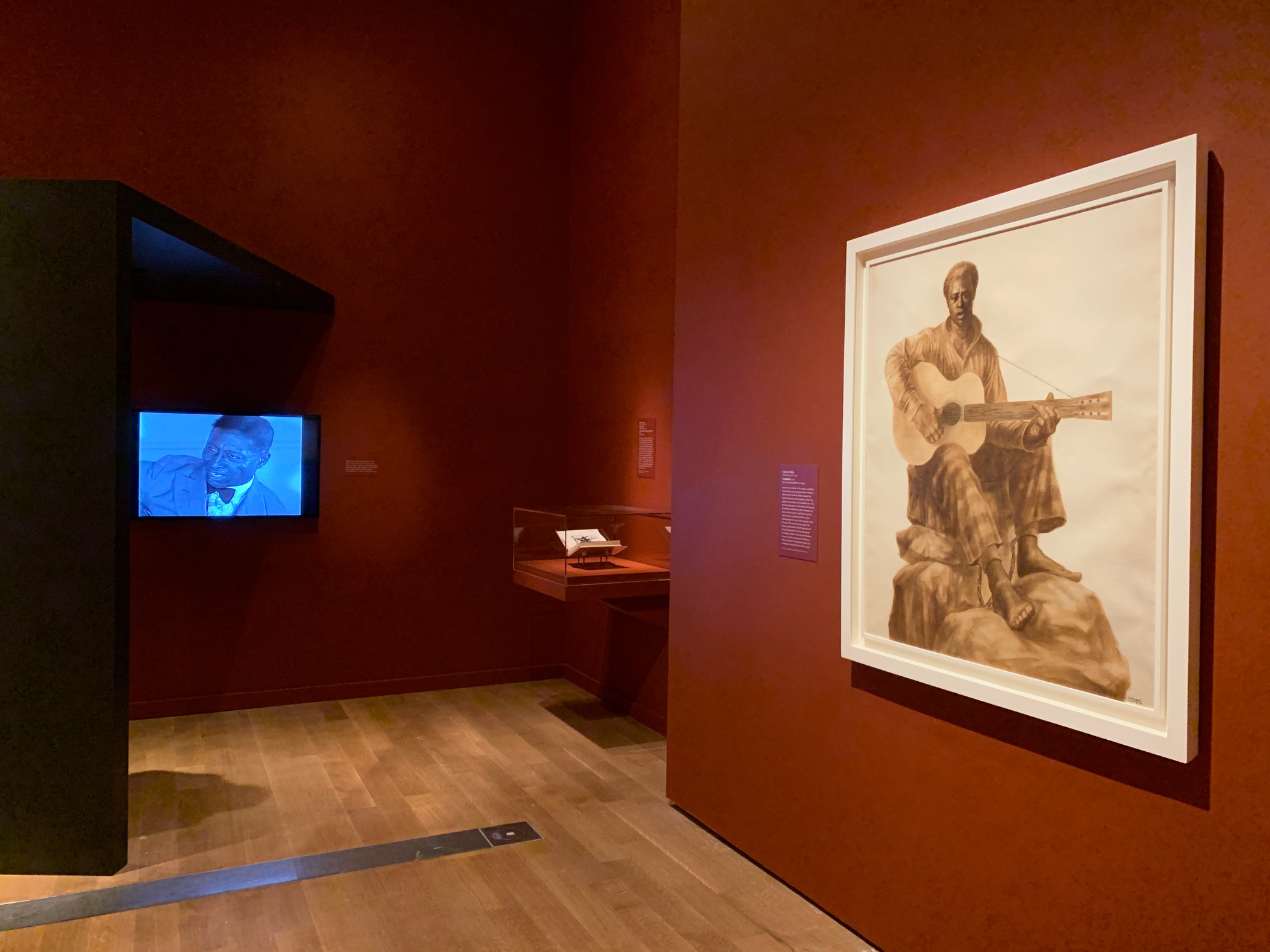 The "Storied Strings" recording studio
The exhibition houses a fully functioning recording studio, too, with glass windows for visitors to peer through. On the wall of the studio hang guitars from Virginia makers such as Wayne Henderson, Huss & Dalton, and Rockbridge Guitar Company. Engineering equipment and seating for the performers add not just to the look but the utilitarian value of the room.
---
Virginia guitar crafters: luthiers, heirloom guitars, centuries-old traditions
---
Not simply a fascinating part of the show, the studio will host talented, renowned guitarists. Dubbed the Richmond Sessions '22-'23, the series will feature Tommy Emmanuel, Cat Dail and Felicia Collins ("Late Show with David Letterman"), Nels Cline (Wilco), Stephen McCarthy (The Jayhawks), Elizabeth Wise, Yasmin Williams, and others. The series will debut Oct. 12, 2022, on the VMFA's YouTube channel, with Lucy Kaplansky. A new recording will be released every other week through March 2023.
Visitors can view the recording sessions live and they can see the resulting videos on the VMFA website and YouTube channel.
Storied Strings Lager
Adding another sensory element, VMFA has partnered with Starr Hill Brewery to create a limited-edition lager, available at the museum's Best Café and Amuse Restaurant and at Starr Hill's six Virginia tasting rooms, including its Scott's Addition location in Richmond.
As a brewery that began in a Charlottesville music hall and continues to support local musicians, Starr Hill makes an appropriate partner for the exhibition.
The beer uses German malts and German Hallertau hops, using a lager processing and yeast for a clean, easy-drinking finish. The can label features the painting "Jessie with Guitar" (1957) by Thomas Hart Benton.
Be sure to visit the VMFA Gift Shop before you leave, with its sizable offering of exhibition-related merchandise, including the 276-page exhibition catalogue.
"Storied Strings" will be on display at the Virginia Museum of Fine Arts from Oct. 8, 2022 through March19, 2023. The exhibition was curated by Dr. Leo G. Mazow, the VMFA Louise B. and J. Harwood Cochrane Curator of American Art.
"Storied Strings," Oct. 8, 2022 through March 19, 2023
Virginia Museum of Fine Arts
200 N. Arthur Ashe Blvd., Richmond