Strange's: Traditions Rooted in Richmond Soil
| May 28th, 2019
A growing local business
---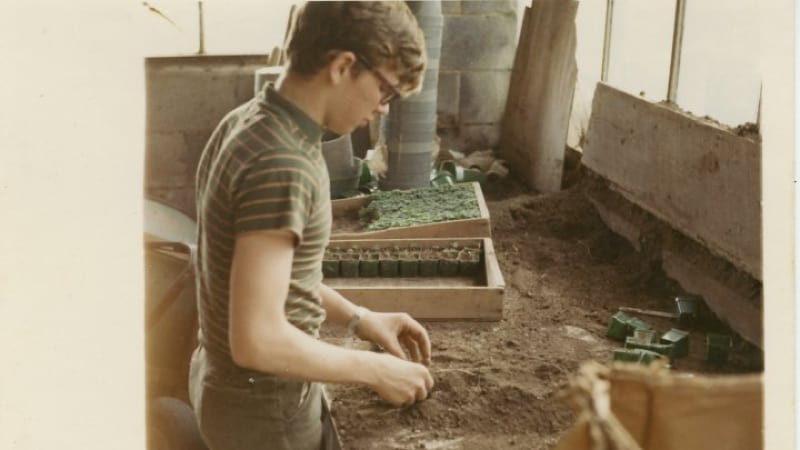 In 1935, Gideon A. Strange, a full-time postal service worker, began growing plants and flowers in his backyard for his own enjoyment. Word of his expertise and passion quickly spread in the Highland Park area and bloomed into a regular business.
From a backyard business to garden retail centers, now at two locations, Strange's has grown with the changes in the floral industry throughout the years.
Meg Gouldin, fourth-generation family member and HR director, is most proud of Strange's same-day delivery in the metro Richmond area, a service that has been offered for more than 50 years.
During this time, Strange's has seen trends shift from symmetrical arrangements of flowers such as carnations and chrysanthemums in unique containers to more diverse varieties of flowers from across the world. And though advances in transportation have made other varieties more available, Strange's still strives to grow quality products in their own greenhouses and source from local wholesalers.
"Over time, we have remained true to the same objective Mr. Strange established back in 1935, to grow and sell quality products at affordable prices," Gouldin says.
Most area businesses would agree that the internet has been the biggest game changer in recent years.
"From handwriting an order on a carbon-copy slip to purchasing products on your [smart]phone, the internet transformed everything about how we do business," says Gouldin.
As a family business, Strange's is able to carry on traditions from earlier generations while also evolving with customer needs.
When asked what she liked best about Central Virginia, Gouldin responded, "We get to experience all the seasons, which means unique changes in plant foliage year-round. What's not to love?"
With a history of customer satisfaction deeply planted in Richmond soil, it seems that the area loves them right back.
---
Melissa Face lives in Prince George County with her husband and two young children. Her essays and articles have appeared in local and national publications, including Chicken Soup for the Soul. MelissaFace.com