Summer Health Tips to Bring into the Fall
September 13th, 2019
Weekly wellness tips for your weekly wellness
---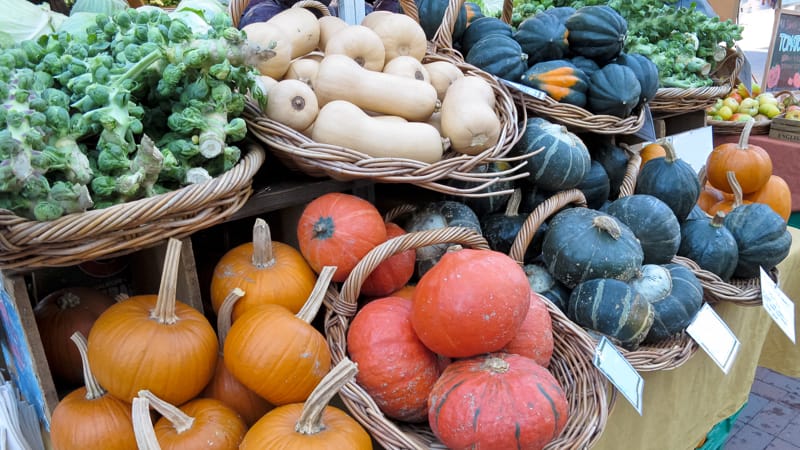 In the summer, it's easier to fill your diet with fresh produce (hello, farmers' markets) and fit in your daily workout (thanks, longer days), but once the fall rolls around, a lot of those healthy summertime habits go by the wayside.
But they don't have to! Here are some warm-weather health tips that you should stick with all fall.
Get up and get moving.
The heat can be a powerful motivator. If you know that you'll have to take your workout indoors if you don't exercise first thing in the morning, you might be more motivated to get an early-morning run in. Carry that motivation on into the fall: being a first-thing exerciser means you're less likely to get derailed by a busy schedule later that day.
Plus, when you exercise in the morning, not only do you burn calories, but you also set yourself up to make better choices all day long.
Take advantage of the weather.
Fall is a great time to exercise outdoors and enjoy the cooler temperatures and fresh, crisp air.
Walking, running, biking and hiking will get your heart pumping and also treat your senses to vibrant foliage, crunchy leaves underfoot and fresh fall smells in the air.
Eat a healthy breakfast.
In the fall, eating a healthy breakfast should remain part of your morning routine. Starting each day with a balanced, nutritious meal jump-starts your metabolism and gives you energy. It also holds off your hunger between meals, so you don't overeat later on.
Visit the farmers' market.
Lots of farmers' markets stay open well into November, so drop by to stock up on fruits, vegetables, herbs and local meats. Many root vegetables are in season, and they're an inexpensive and nutritious way to add variety to your diet. Plus, the fresher your food, the healthier you'll be!
Think outside the box.
Always wanted to take a ballet class? Or to learn how to play soccer? Fall is a great time to learn something new. New exercise classes get started at gyms, and local teams start to form, so look around for something that piques your interest.
Plus, a good workout doesn't have to seem like exercise. If you thought spending a day at a water park was a fun way to burn calories in the heat, try walking around an orchard picking apples this fall!
Head outside for lunch.
Taking a walk on your lunch break is a great way to soak up some summer sun–and to fit in some exercise.
Don't let this healthy habit fall by the wayside as the weather cools. Just be sure to dress in layers, so you can remove the outer ones once your body warms up.
Drink up!
During the summer, you need more water than usual because of the heat, so it's easy to chug it down. It also fills you up between meals.
Drinking more water can help you lose weight, so make sure you stick with this health tip into the fall and all year long.