Tales From an Inspiring Traveler
| April 27th, 2017
A review of "Revolutionary Ride: On the Road in Search of the Real Iran"
---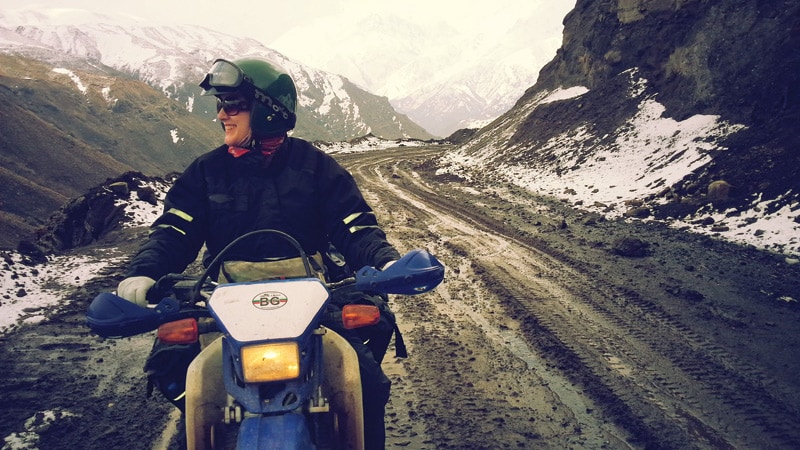 Though a little less than a decade shy of being a boomer, Lois Pryce models the spirit of travel for adventurers of all ages. The ex-journalist has written three books documenting her trips: Red Tape and White Knuckles, from London to Cape Town, South Africa; Lois on the Loose, from Alaska to Argentina; and most recently, Revolutionary Ride, published January 2017, through the Islamic Republic of Iran.
Her trip was inspired by a note left on her worn, well-traveled motorcycle by a random stranger, Habib, while she ran errands near the shuttered Iranian embassy in London: "Have you been to my country? That is Iran. It is very beautiful and the Persian people are the most welcoming in the world… WE ARE NOT TERRORISTS! I wish that you will visit Iran so you will see for yourself about my country."
In an era of fear, where evil actions by some make us more suspicious of many, the plea was also a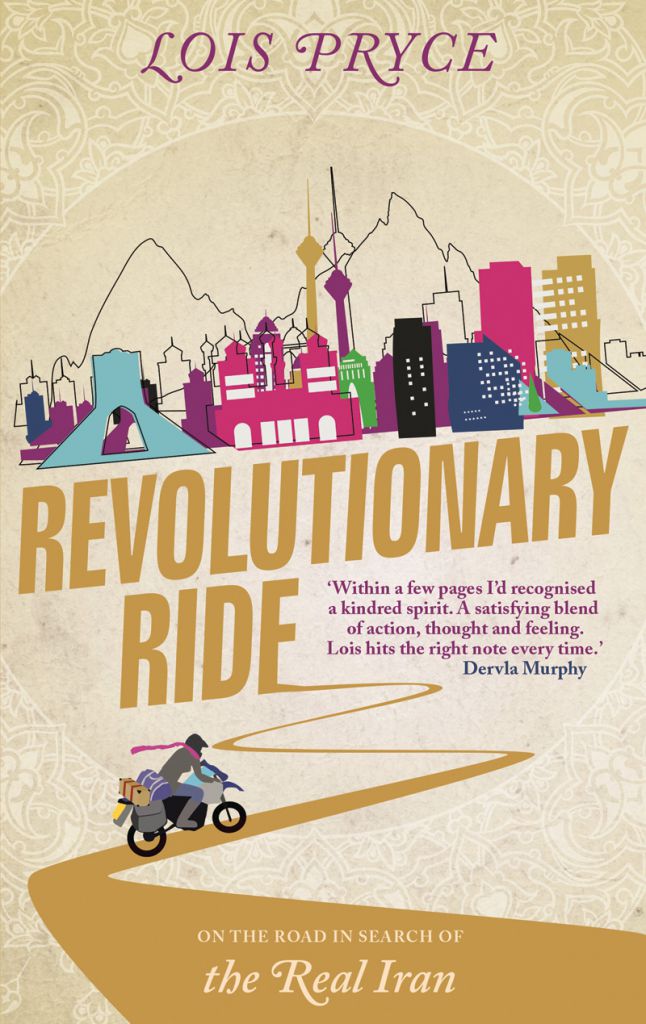 challenge. After a year of pondering, Pryce took up the gauntlet.
REVOLUTIONARY RIDE: AN EXPLORER IN A STRANGE LAND
Even to an adventurer who had covered four continents and then some, Iran presented unique challenges. She donned a headscarf, dodged careless drivers, appeased the police and faced the Revolutionary Guard. But the heart-pounding moments were few. More prevalent were the positive interactions that gave her an entirely different perspective on the Iranian people; including the warmth and hospitality, openness, curiosity and zest for life.
"The fabled mind-broadening power of travel is usually a gradual affair, something that creeps up on you the more you put yourself out in the world, but in Iran it was a sledgehammer effect," Pryce wrote about her trip. "I found myself rethinking, recalibrating just about everything every minute of the day. It was like being whacked in the face with my own prejudices and misconceptions at every turn … It was thrilling."
Revolutionary Ride weaves a tale that can appeal to a variety of readers: those who view this adventurer as a kindred spirit; those who merely envy her courage and aplomb; two-wheel motorists who relate to her descriptions of traversing unknown roads on a motorcycle; passionate travelers who long for insights into new lands and people; and thinkers who appreciate the philosophy of exploration.
In riding with Lois Pryce through the pages of her book, readers can embrace some of the same lessons the author learned and even be inspired to pursue such life-changing experiences on their own.
Revolutionary Ride: On the Road in Search of the Real Iran, by Lois Pryce can be purchased on Amazon.

---
Find even more books to add to your book list here!
---
As an Amazon Associate, Boomer Magazine earns from qualifying purchases from linked book titles.