Taylor Swift Just Might Improve Football
| October 13th, 2023
The potential of women in leadership roles
---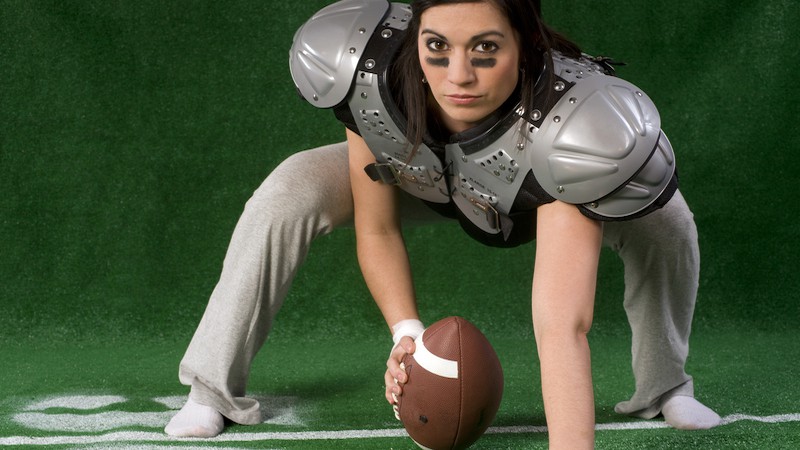 Some Taylor Swift fans "will not only master the rules [of football], but begin to pick apart the game while offering suggestions for how they'd give it a new spin," writes Mary Sanchez. Could they ultimately improve the game?
---
Neither the NFL, nor Travis Kelce for that matter, fully grasp what's just been unleashed.
But a future female face as an owner of an NFL franchise, or as a head coach, or a general manager, is likely super busy right now.
And she's not just making friendship bracelets.
Not only is this young lady balancing middle school homework with her slate of regular activities, she's hyper-focused on learning every nuance of professional football. This is the type of deep-dive learning that's fueled with a frenetic passion unique to young hearts.
What are they studying? Well, everything: players, rules, statistics, my hometown team (the Kansas City Chiefs), plus one particular player.
Why? What?
This is because mega pop star Taylor Swift is rumored to be dating the Chief's Superbowl champion tight end, Travis Kelce.
The budding romance – they're just "hanging out," according to publicists – turned up a notch when Swift unexpectedly showed up at a Chiefs home game. Not only did she appear in Kansas City at Arrowhead stadium, she sat alongside Kelce's mother in a suite, cheering and hollering as the Chiefs steamrolled the Chicago Bears.
Post game, the couple drove away, Kelce at the wheel of his 1970 Chevy Chevelle convertible, giving a super cool and a – yes – very scripted vibe.
Much fun has been made of this possible dating matchup. After all, it could purely be a manufactured setup. Among the best headlines of late was this one from NBC News: "Kansas City is in love – Even if Taylor Swift and Travis Kelce aren't."
The article detailed how retailers are cashing in on the hoopla, with all types of merchandise.
Interest in Kelce's jersey alone (number 87) skyrocketed, up 400% according to the article, which cited NFLShop.com and other venues.
Rest assured, those new sales are not from established fans of the Chiefs, who have long been enthralled by Kelce's many touchdowns, but also by the magnificent talents of quarterback Patrick Mahomes, who happens to be Kelce's close buddy. These sales are from newbie fans, and these people, many of whom are fervently cheering for the romance, matter. Or they increasingly will if the pop star/football star duo become a full-fledged couple that some longevity.
See, Taylor Swift is adored by her fan base, to say the least. They're known as "Swifties" with a fervor that's hard for adults to wrap their heads around. For the most part, they are young girls and women who have a particularly obsessive drive to swarm around whatever Taylor likes.
She likes a particular number; so do they. A color; so do they. A fashion look; they do too.
And this is not an adoration to poke fun at. Because to do so undercuts how much good it can generate.
Recently, Swift put a call out for 18-year-olds to register to vote. She made the plea on her Instagram account and suggested the Vote.org site. Within an hour, the site's traffic was up by 1,000 percent.
And 24 hours later, there were 38,000 new registered voters, including a 72% spike in the number of 18-year-olds over the prior year.
That's a level of influence that even people who spend their entire lives influencing, like the Kardashians, can't come close to matching.
---
---
And now, Swift is into football. Apparently. At least until the worldwide launch of the movie version of her Eras tour in mid-October.
Women have long been fans of football. But we haven't always received respect for it. Yes, there have been all sorts of strategies to draw their interest – from T-shirts that fit different body types to targeted commercials during televised games.
And yet, there's long been a push to keep us as cheerleaders on the sidelines, as model-like personalities for after-game interviews, or as wives and dates of the true (ahem … male) fans. It's offensive and a loss for what women and girls could offer the sport.
The NFL would look and function differently if something akin to the Swift effect had occurred earlier.
Football wouldn't have dawdled so long to correct concussion protocols, literally toying with the lives of its players. Female referees would be a frequent sight on the field. And no, they wouldn't be more lenient by throwing more penalty flags. They'd know the game as well as any top tier male ref.
The ranks of women in front offices would be larger and reach higher, and not just in marketing or in other roles where women have been allowed to showcase their talent.
All of this could still come to pass … that is if a certain pop star keeps dating a certain football star and the legions that follow her (not necessarily him) decide to engage with the game. And once engaged, some will stick, even if that initiating relationship fizzles.
Kelce teams up with his brother Jason (who plays for the Philadelphia Eagles) to co-host the podcast New Heights. A recent episode featured the brothers discussing call-in questions from Swifties. Many were trying to understand how football works, including its seemingly arcane rules (at least for the uninitiated).
They wanted to know about field goals vs. touchdowns and why it takes four downs to gain 10 yards, that type of thing.
It's all lighthearted now. But believe me, the star duo will likely be shocked at how quickly Swift's loyal fans will not only master the rules, but begin to pick apart the game while offering suggestions for how they'd give it a new spin.
The Chiefs next game is against the Jets. Rumor has it that Swift will be in attendance.
Readers can reach Mary Sanchez at msanchezcolumn@gmail.com and follow her on X @msanchezcolumn.
©2023 Mary Sanchez. Distributed by Tribune Content Agency, LLC.