What's Booming: Thanksgiving Eating, Christmas Shopping, and Railroad Modeling
November 20th, 2017
The best events this week to peel you off your couch
---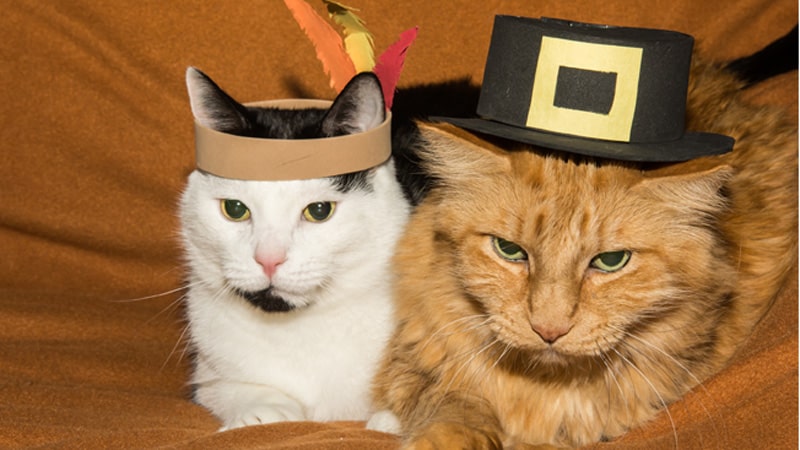 Thanksgiving
There are a handful of local restaurants open on Thanksgiving Day, for those of you who prefer your turkey to come without a stack of dirty dishes. Click here to check out who's opened. Just don't forget the reservations.
Once you've had your fill of a 21st century Thanksgiving, travel back in time to the 1800's with Henricus Historical Park's Friendship, Trade, and Feast event. Learn about the first real "Thanksgiving" in America, and enjoy food, games, and music from back in the day. Friday, Nov. 24 from 10 a.m.-5 p.m.
Weekend
The holidays haven't officially begun until Lewis Ginter says they have. And on Friday, the annual Dominion GardenFest of Lights is officially launching, with half a million twinkling lights powered by the people who know a thing or two about lights. Let the holidays begin. Friday, Nov. 24 at 5 p.m. Through Jan. 8.
The Science Museum is hosting their annual – 40th annual, to be exact – Model Railroad Show this weekend. Ogle over model trains of traditional and quirky stature, plus enjoy some hands-on activities as well. Oh, and carriage rides on Sunday! Friday, Nov. 24-Sunday, Nov. 26.
Speaking of model train shows, the Military Aviation Museum has one up their sleeve too. Check out model trains of all shapes and sizes, brought to you by the Tidewater Division of the NMRA. Friday, Nov. 24-Sunday, Nov. 26.
Holiday Shopping Section
Over here in the holiday shopping section, we've got a variety of options to choose from:
Doing Good Things Section
Share your overstock of shoes with those in need this holiday season. Through December 24, Saxon Shoes is collecting shoes at both their Short Pump Town Center location (11800 W. Broad St.) and their Fredericksburg location (1 Towne Centre Blvd, #4500) to donate to the Salvation Army Adult Rehab Center in Richmond and the Salvation Army in Fredericksburg.
Don't throw out that old American flag … give our nation's symbol the respect it deserves. The Virginia War Memorial is collecting old flags for proper disposal by the American Legion. Drop off until Dec. 6.