The Islands Are for Me
| April 25th, 2015
Columnist Randy Fitzgerald on traveling as a retiree.
---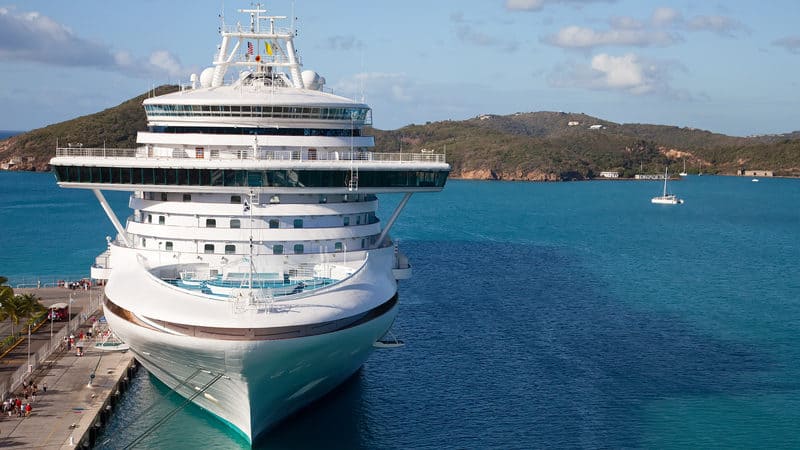 Many years ago Barb and I were invited to some kind of fundraising dinner at the Science Museum, where we happened to be seated among a number of very prominent Richmonders — obviously a guest-list error on a scale not seen again until the Salahis turned up at the White House for Obama's first state dinner.
They were all lovely people, of course, and we enjoyed ourselves tremendously. But near the end of the evening someone in the group made some reference to Kathmandu, and it eventually became clear that, as preposterous as it sounds, every single person at our table had been to Kathmandu at some point.
Except Barb and me.
AT LAST, THE ISLANDS
When I told that story to a friend shortly thereafter, he reassured me by saying, "Well, I certainly haven't been to Kathmandu, either. In fact, I hadn't even seen the islands until a few years ago."
I didn't tell him he made me feel worse because I'd never seen the islands myself, didn't know where the islands were or even which islands he was speaking of.
Now, about 30 years later, I'm happy to be able to report that, while I still haven't seen and probably never will see Kathmandu, I have at last seen the islands.
Early this year when the weather was at its worst in Richmond, Barb and I sailed off on a big cruise ship to St. Thomas, St. Maarten and Princess Cays. We sailed with my two siblings and their spouses and Barb's globe-trotting cousin and her husband — eight of us. Truly the over-the-hill gang, with an exception or two. (Actually, I'm saying an exception or two in case being termed "over the hill" offends one of my relatives. I'll let them decide which one or two I'm referring to.)
I don't know why I waited my whole life to go to these places. As I've always heard said, "paradise" is the operative word there, especially when you can leave behind a temperature of about 14 degrees and a day later find yourself under a palm tree in 80-degree weather. In a week's time, we had touched on the Bahamas, the U.S. Virgin Islands and the French West Indies. Ah, mon, the islands are for me, for sure.
BANANA DAIQUIRIS, BEACHES AND 'OPTIONAL' ATTIRE
On St. Thomas, our tour van followed a lush path up to what the locals term a mountain (a big knoll) where we partook of a banana daiquiri at the very locale where that drink was invented. I couldn't remember the creator (though an Internet search later revealed it was British sea captain George Soule at Mountain Top in 1953). But his name should be up there at least with Marconi's or the guy with the cotton gin — higher even, since island rum is definitely better than gin. We spent the afternoon at Magens Bay, proclaimed among the 10 most beautiful beaches in the world (by whom, I'm not sure, but it is lovely, and the locals promote it that way).
And Princess Cays — oh, poor Princess Cays. So far as I could tell had nothing to recommend it except warm sand under one's bare feet, turquoise water, tropical colors, the sound of the steel drum, bright sunshine, palm trees, a cruise line-supplied picnic on the beach — poor, poor Princess Cays.
Oh. Yes. Another thing.
Our tour guide made an interesting stop at a nude beach on St. Thomas. The part of Orient Beach we went to was "clothing optional," and there were a number of people in respectable swimsuits and a number of others without. It was interesting. The nude fellows seemed to enjoy parading around in the altogether. The nude women were less numerous and less obvious. Most of those who came to swim and sun in the nude were on a different part of the beach where everyone had to be nude and no cameras were allowed. Our part did not have those restraints and, as a result, Barb may have a snapshot or two.
It wasn't all about the nude beach, though. We also saw picturesque town squares, quaint churches, lush vegetation, clear blue water, statues, lavish meals, marketplaces, etc.
Nobody ever asks to see pictures of those.
---
Randy Fitzgerald was a longtime public relations director at the University of Richmond and columnist for The Richmond News Leader and later the Richmond Times-Dispatch. He then taught modern American literature at Virginia Union University until retiring in 2012. Enjoy more of his Boomer columns or his book, Flights of Fancy: Stories, Conversations and Life Travels with a Bemused Columnist and His Whimsical Wife.