Three Virginia Parks Have Earned Dark Sky Park Status
July 16th, 2019
Where stars blanket the night sky...
---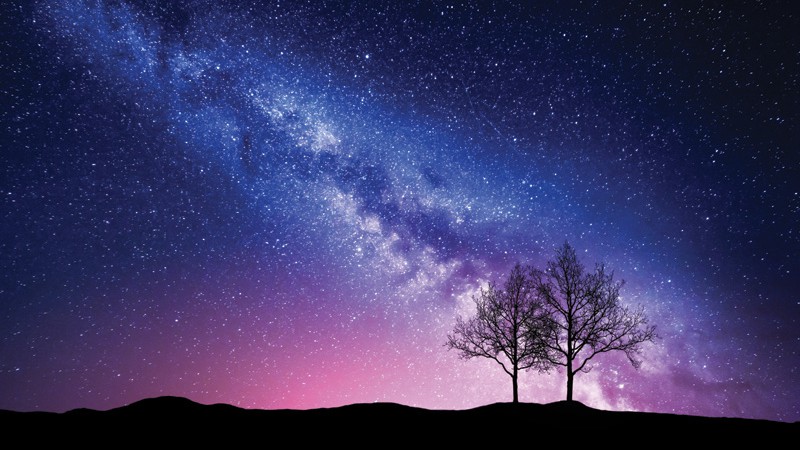 If you've ever been fortunate enough to see a night sky unmarred by human light pollution, you know the wonder and vastness of the many stars that dot the black canopy. You've seen those cloudlike smudges that mark the galaxies – including the arch of our Milky Way – and the constellations that captured the imagination of our ancestors. You may still appreciate a starry night in the suburbs, but you'll know that it pales in comparison.
Such natural beauty still exists, thanks in part to organizations such as the International Dark-Sky Association, which promotes awareness of and works for changes to minimize light pollution. Earlier this year, two Virginia parks received Dark Sky Park designation from the International Dark-Sky Association: James River State Park and Rappahannock County Park. They join Staunton River State Park, which received the designation in August 2015.
According to the Virginia Department of Conservation and Recreation, the designation was achieved by establishing an outdoor lighting policy to minimize light pollution, reaching out to the community and hosting stargazing programs. Much of the work for the application and changes at the park can be credited to Lora Callahan, whose work earned her the Girl Scout Gold Award.
Besides the beauty of a dark night sky, scientists have also learned that light pollution adversely affects wildlife, the ecosystem and human health. Minimizing lights can negate these harms.
For information on Dark Sky parks and places around the world and for ways you can help minimize light pollution, visit DarkSky.org.